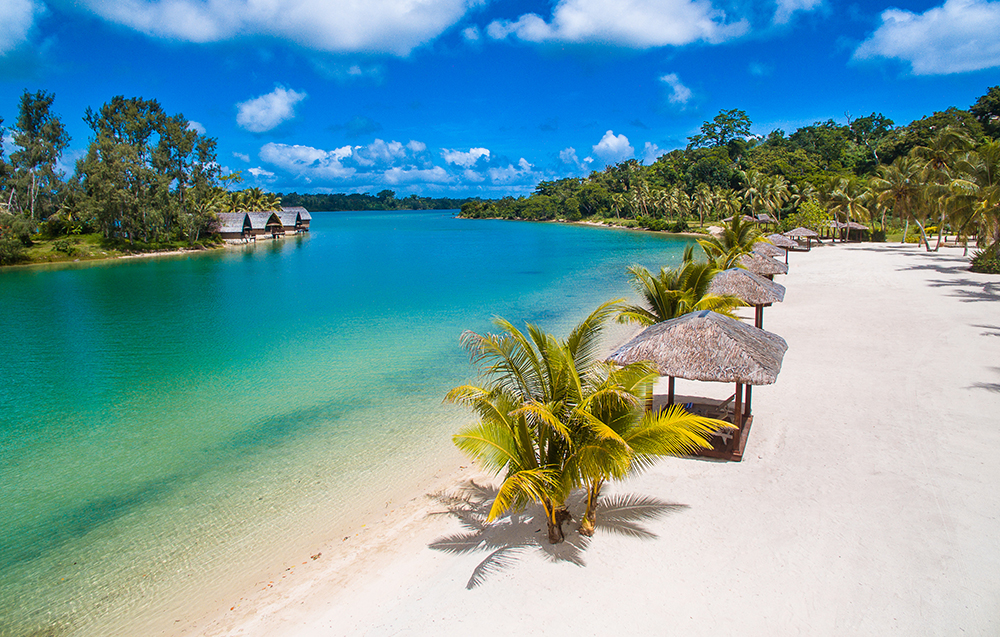 Imagine a red hot adventure in marooned paradise with an enthralling blue ocean as a backdrop, this is Vanuatu. A destination that does the "Pacific island" dream to perfection, with welcoming people living a laid-back life on volcanic atolls.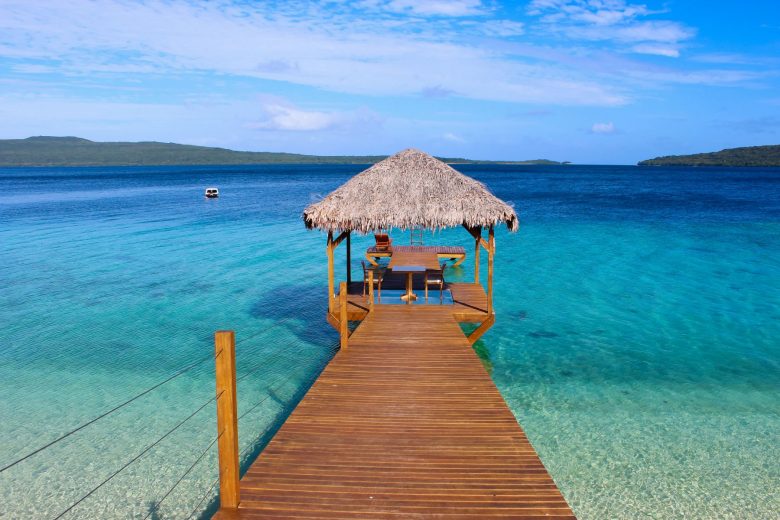 About
Vanuatu is located in the Pacific Ocean,  bordered by New Caledonia that lays 230 km to the south-west of the island, while Fiji is 800 km to the east of the island. It is not far from Australia and New Zealand with over 80 islands that stretch beyond 1,300 kilometres. It has a population of approximately 200, 000 people.
In March 2015, Vanuatu was devastated by Cyclone Pam, but the ni-Van people, resilient and laid-back as ever take life in smiling strides. Yet visitors are still welcomed with open arms as they strive to rebuild their economy.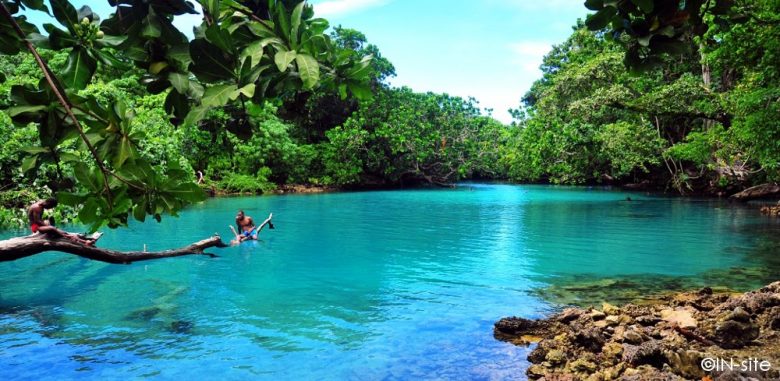 photo credit|IN-site
Vanuatu's discovery
Many visitors come to Vanuatu by cruise ship or resort holiday, jumping off in Port Vila or Santo island for a day of shopping, scuba diving or adventure activities. However, to truly appreciate this exotic archipelago you need to spend more days to truly explore every bit of the island.
1. Dare to attempt the Vanuatu's Red Hot Adventure
Take home lifelong memories as you summit the world's most accessible active volcano, Mt Yasur on Tanna Island, where you will be rewarded with a breathtaking, deafening and slightly unnerving fireworks experience. Every few minutes a violent explosion sends showers of red-hot magma and large rocks skyward creating a stunning sight that would make it utterly hard for you to leave.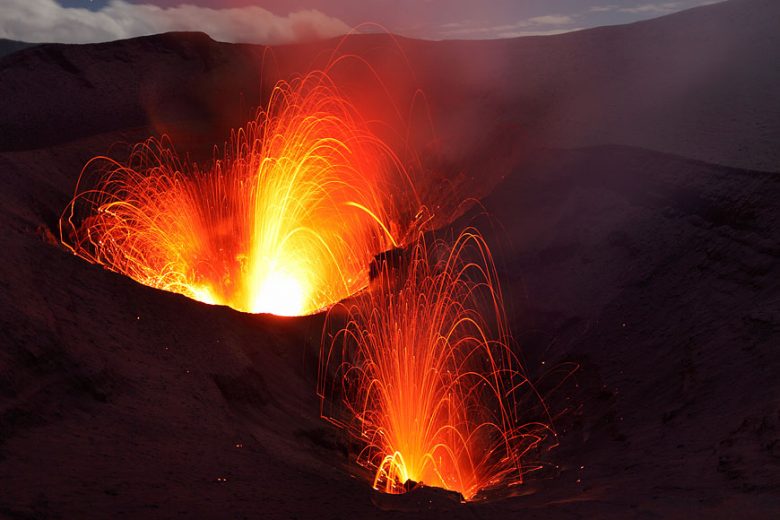 photo credit|tbovkel
For a longer trek to see the volcano and get a well-rounded overnight experience, head to Ambrym island where the brooding twin volcanic cones of Mt Benbow and Mt Marum dominate the island's interior. No matter how long you stay here, be ready to have memories that will last a lifetime.
photo credit|airtaxivanuatu
2. Traverse on Vanuatu's incredible wrecks and reefs
Brighten up your Instagram page and facebook feed with the beautiful wrecks at the coast of Espiritu Santo as you dive through the SS President Coolidge, a 187m US luxury liner that struck a 'friendly' mine during WWII. It is regarded as the world's largest and most easily accessible diveable wreck, with the stern in just 20m of water. Snorkelers can also discover remains of the Pacific War at Million Dollar Point, where tonnes of surplus army machinery, from jeeps to aeroplane parts were dumped when the departing Americans couldn't give it away.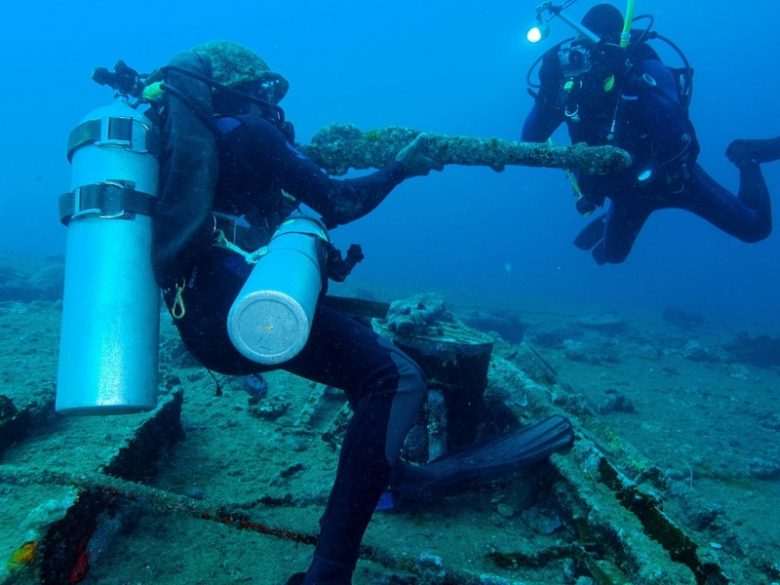 photo credit|centrum nurkowe-wroclaw
For a mindblowing experience, stop over at Port Vila, on Vanuatu's main island of Efate and discover dive sites with marine sanctuaries including Hideaway and Tranquility islands, as well as wrecks such as the Star of Russia. Either way, you will have a memorable holiday experience.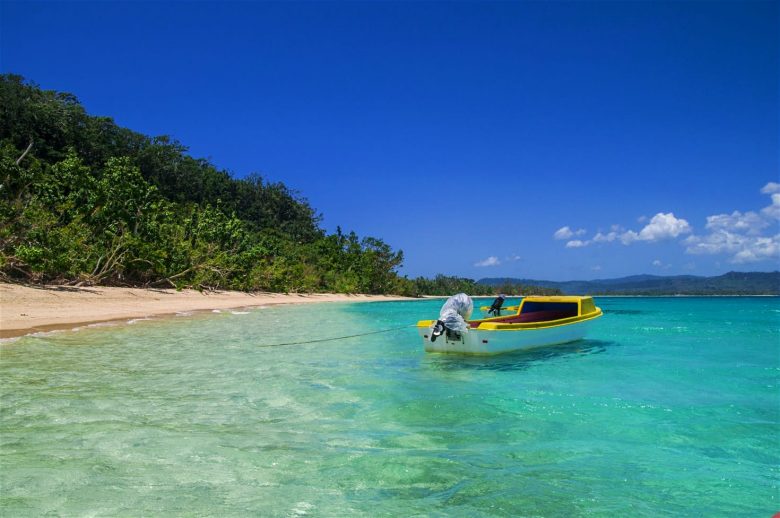 photo credit|lonelyplanet
3. Never ending adventures in Vanuatu
"Only in Vanuatu can you hike up a crater to stare down into a magma-filled active volcano, then ash board back down, snorkel in a blue hole and drink kava with the local village chief – all in the same day!"- Lonely planet
There's a diversity of experiences for every adventurous soul in Vanuatu. Grab your hiking boot and walk through the dense forest in Malekula Island or you can opt to kayak on the hot springs and beaches. For an adrenaline rush you will never forget, visit Port Vila – the adventurous activity hub of Vanuatu where you have an awesome opportunity to jet-boat, parasail, zipline, kayak, surf or take off on a deep-sea fishing charter.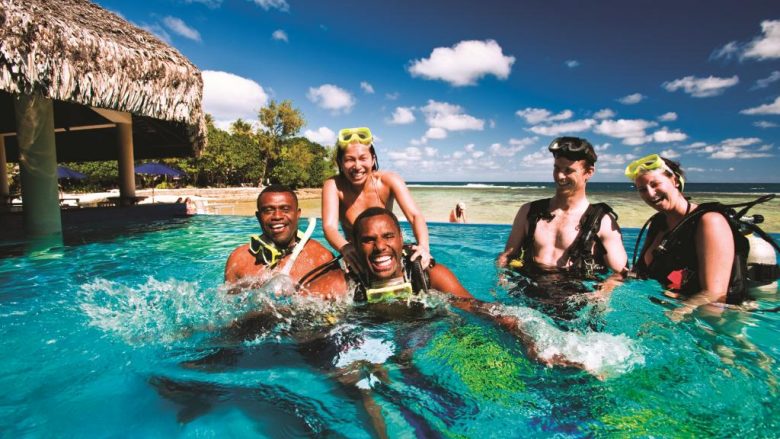 photo credit|travelonline
Don't miss the stunning waterfall that looks like a film set at Universal Studios in Mele Village, which is about 15 minute's drive out of Port Vila. The only limit to the fun activities here is time – and your wallet.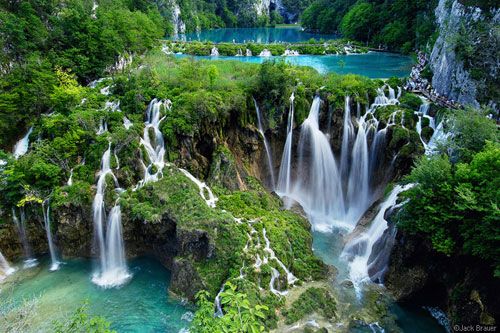 photo credit|pinterest
4. Instagram worthy beaches in Vanuatu
"Good food, waterfalls and gorgeous beaches are great reasons to visit Vanuatu"- Megan Singleton.
There are several reasons to holiday in Vanuatu but if you had to pick only one it would be the beaches. Every one of them is luxurious, beautiful and postcard-worthy material more than anything else.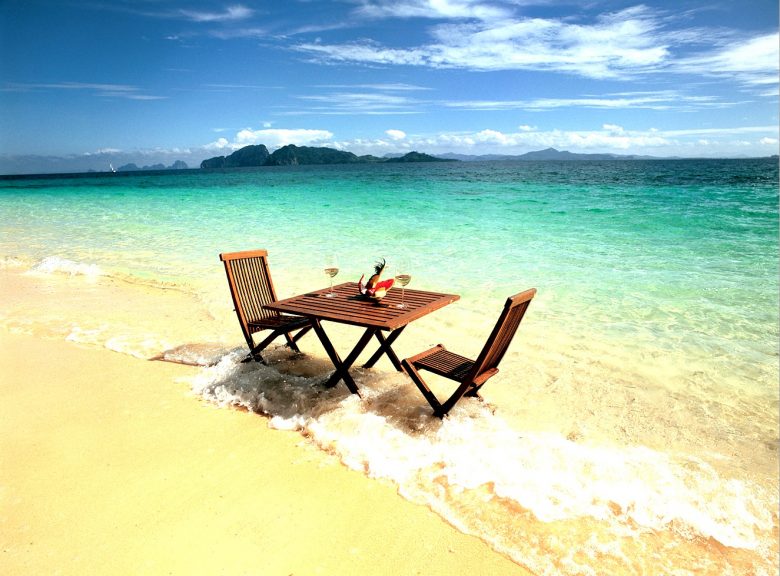 photo credit|style my beach
Visit Santo's East Coast where you'll find the soft white sand of Champagne Beach. While Efate has many excellent resort beaches, tourist favourites are on Pele off the north coast. Finally, Tanna island has black-sand (volcanic) and white-sand beaches leading to crystal clear ocean that requires no Instagram filters to capture the perfect image of paradise.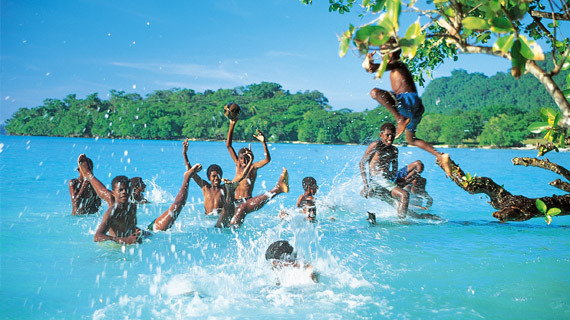 Save the last dance with the Nambas
Put on your dancing shoes and head to Malekula Island, where you can either watch or join in on traditional ceremonial dances. Take a step back in time as you visit the Tanna island to witness the traditional rites and unearth history in the tiny village and perhaps you might be lucky to drink kava with the village chief.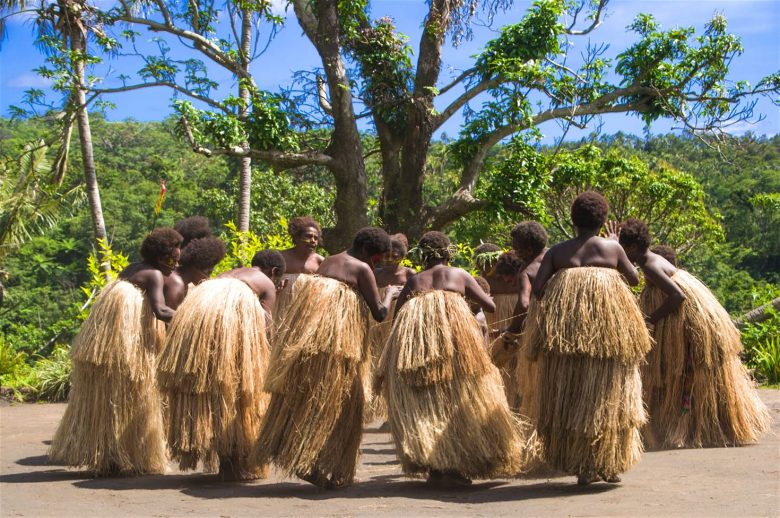 photo credit|lonely planet
Vanuatu gastronomes delight
Vanuatu is a gastronomic dream all year-round. Experience the countless fine dining restaurants and bars around the islands. However, if you enjoy meat snacks, try the local beef which is arguably the best in the world. Other specialities include:
Coconut crab

Lap Lap(grated yam and banana mixed with coconut cream)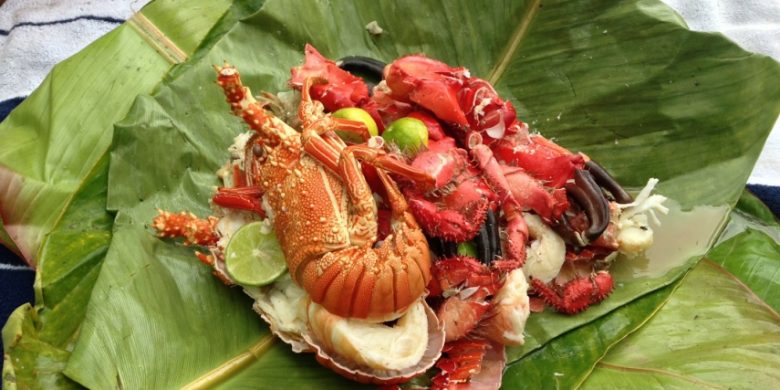 photo credit|best country
Incredible Shopping in Vanuatu
Vanuatu has many boutiques and excellent duty-free shop that sell perfume, jewellery, and latest wares. Explore the souvenir markets on the harbour front to buy handicraft, carvings, sarongs, necklace and novelty items like WWII Coke bottle. You are guaranteed to find something you desire.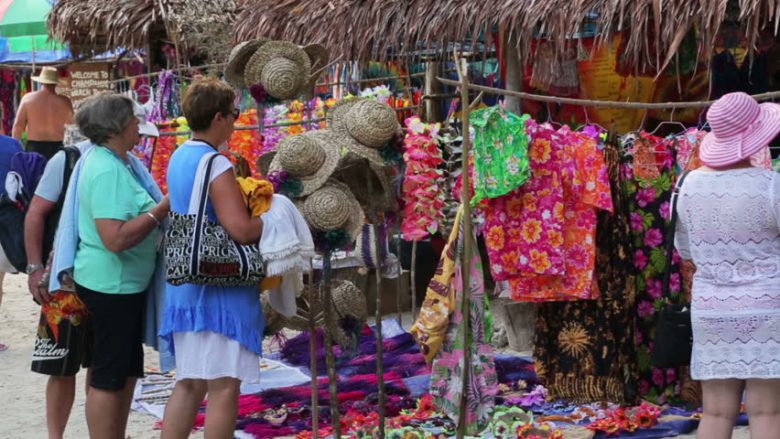 Entry requirement
Nigerians can enter the Vanuatu for 30days without a visa.
Best time to visit
Thanks to Vanuatu's beautiful tropical climate, the weather is generally good all year round. However, conditions are at their best from April to October when temperatures are a comfortable 18°C to 28°C.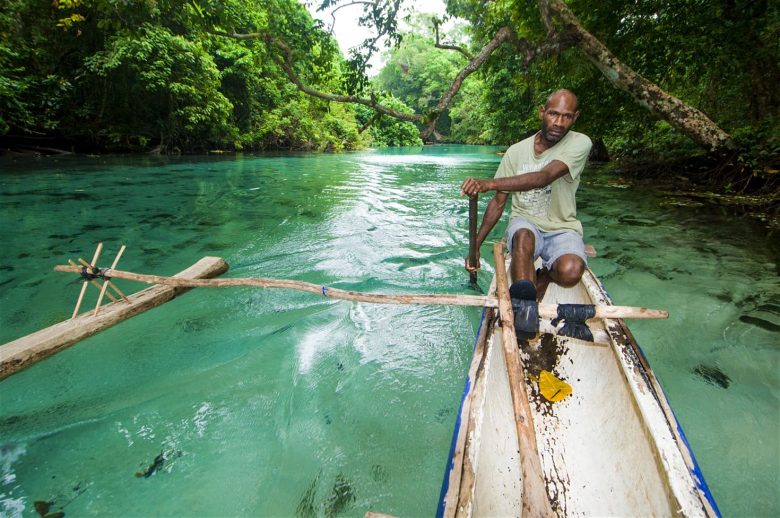 photo credit|lonely planet
Getting there
The easiest way to get to Vanuatu is by flying. However, note there might be stops and transit visa might be required depending on the airline you are travelling with.
Duration: 23hrs 17min.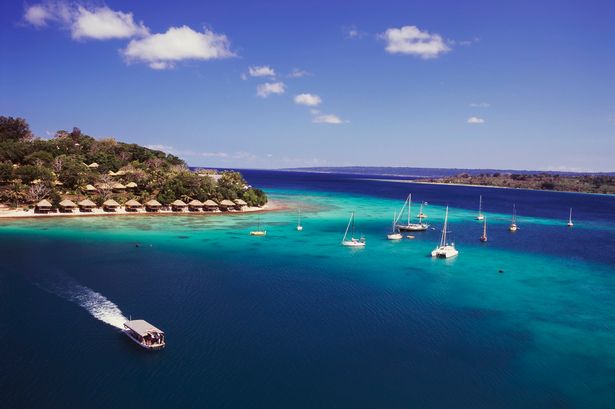 photo credit|mirror
Book for flight cheap flight, hotels and rent cars on Travelstart Nigeria
Got any other suggestion? Please share with us in the comment below…