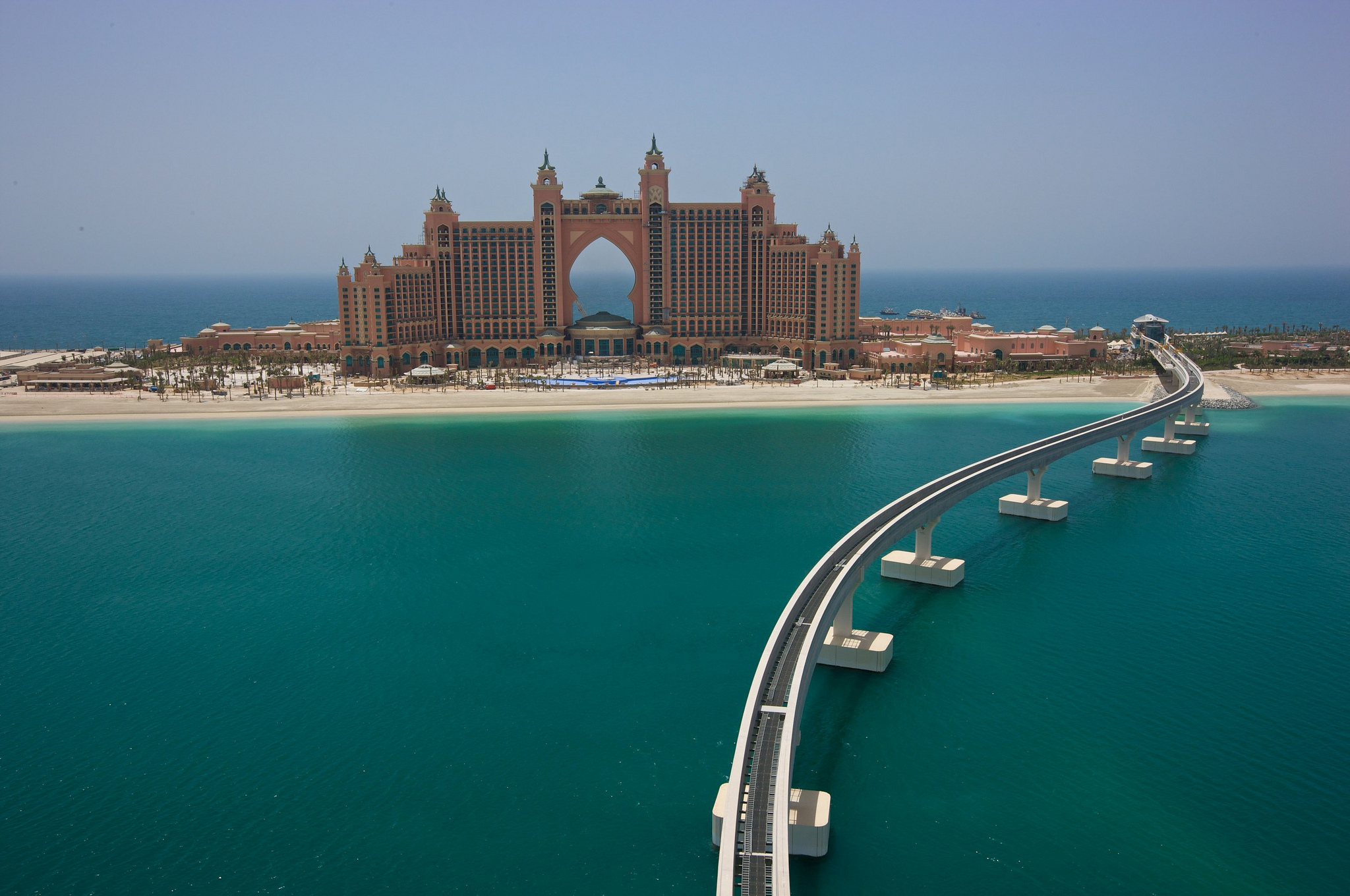 Recently, Dubai has become one of the most visited cities by Nigerians. The stunning city has an indelible charm that attracts Nigerians to it with its mind-bending views of luxurious apartments, unrivaled amenities and splendid architectural styles. Do you know that there is hardly a place in Dubai that you will not find a Nigerian, including the stunning Burj Khalifa building? The destination is a place where people get abundant sunshine, sales bargains and family fun. Gone are those days when Nigerians were crazy about visiting London; these days, they would rather visit Dubai and explore its glittering features, and they always want to go back for more.  Do you wonder why? Here are 12 reasons why Nigerians are still falling in love with Dubai; you should probably visit and let the enchanting city sweep you off your feet:
1. Atlantis The Palm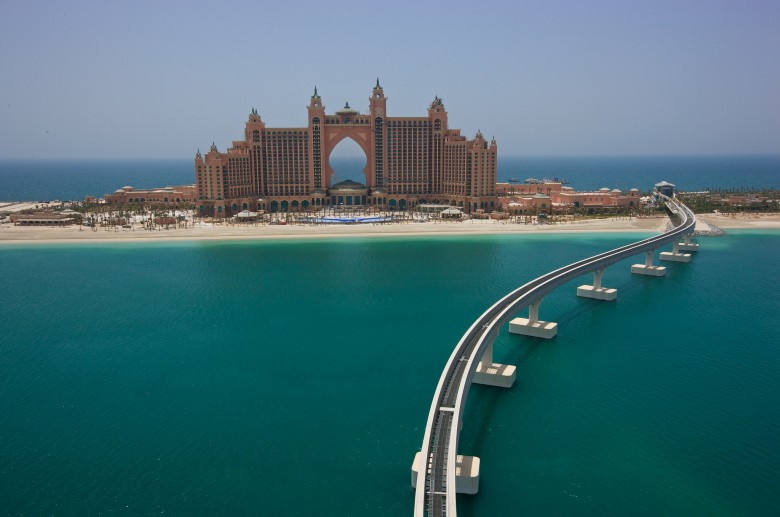 Photo Source: Werner Bayer on Flickr
The Atlantis hotel has become one of the places that Nigerians adore, it is situated at the top of the Palm and indeed, it is a spectacular landmark.  Many tourists including Nigerians visit this attraction because it offers many beautiful features such as fine restaurants, the Aqua-venture which is a world class water park, an adult night club, a 'Leap of Faith 'slide and many more.  It is in this hotel that you will find the 'Lost World'.
2. Burj Khalifa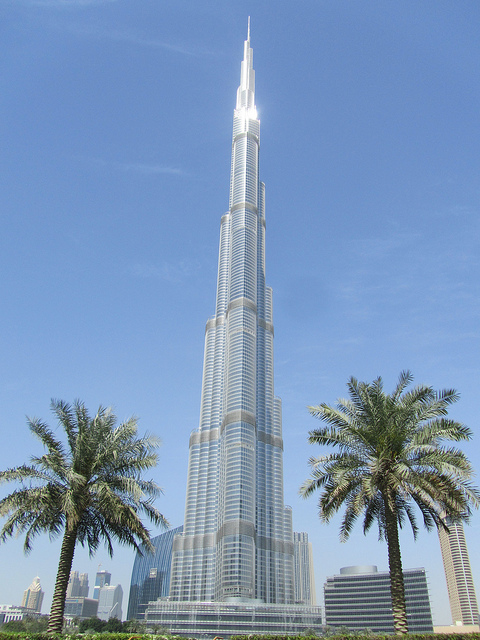 You cannot come to Dubai without visiting Burj Khalifa. At 829.8 metres, Burj Khalifa has become the tallest building on planet earth. On the 124th floor, there is an observation deck where you can have a staggering view of the city. Burj Khalifa has hosted some of the richest men and women on earth. Who would not want to come around this luxury building and have a feel of affluence?
3. Deira Souks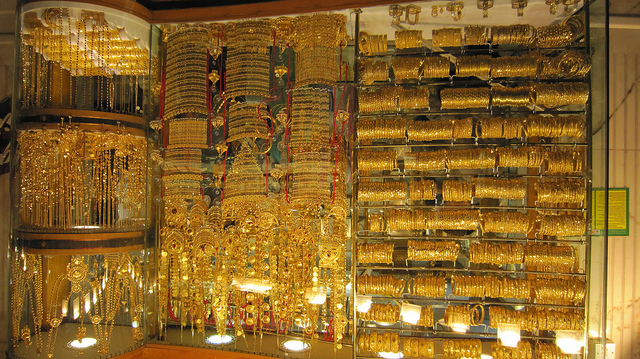 Have they told you that the world-renowned Deira Gold Souq is the largest gold bazaar in the world? When people refer to Dubai as the 'City of Gold', it is Deira Souks that they are simply referring to. There is no type of jewellery that you will not find here and you even have an option of getting your customized designer jewellery here.  It is situated on the bank of Dubai Creek which makes it an exciting tourist haven to visit.
4. Dubai Creek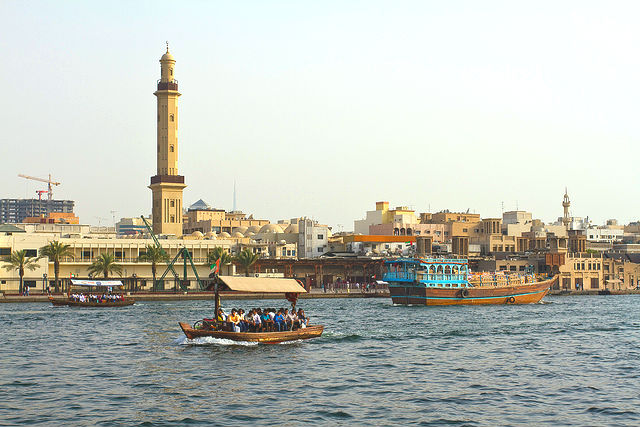 The Dubai Creek is the wizard which has separated Dubai into two towns; the Bur Dubai at the South and Deira to the North. The Dhow Wharfage is found along the bank of the creek and some of the Dhows that are anchored in Dubai Creek are more than a 100 years old. You can visit any of these Dhows and have an insight into the activities of the local sailors.
5. Delicious Cuisine
You may end up forgetting the Afang soup and fufu , if that is your favourite when you come to Dubai. The Middle Eastern food such as Tabouli, Salad, Cheese, Hummus and Wraps can be your best choice. A lot of Nigerians head to the Ramadan buffets in the evenings especially during Ramadan period to have an amazing time.
6. Bastakia Quarter – The Old Dubai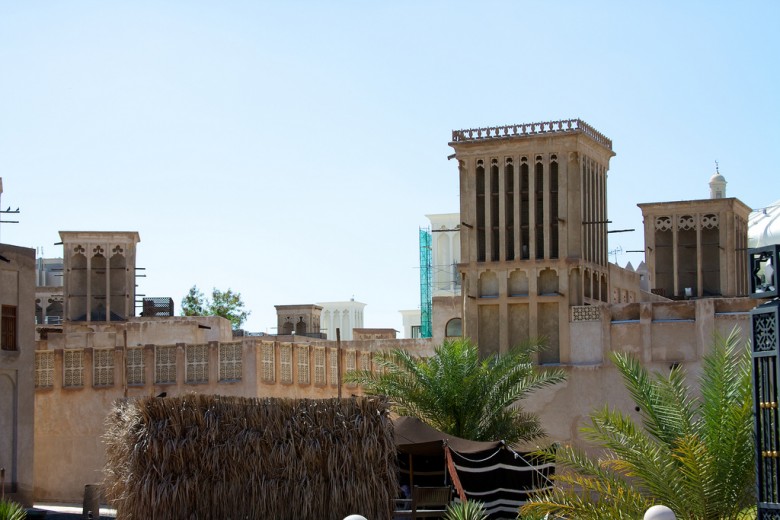 Photo Source: McKay Savage on Flickr
Bastakia Quarter is a magnificent 19th century site that is lined with Arabian architecture and beautifully arranged narrow lanes, that is highly reminiscent of a bygone. It is here that you will see the Majlis Gallery that houses a collection of Arab furniture and ceramics.  The houses here have been traditionally equipped with wind towers that provide residents a sort of ancient air conditioning.
7. Amazing shopping experience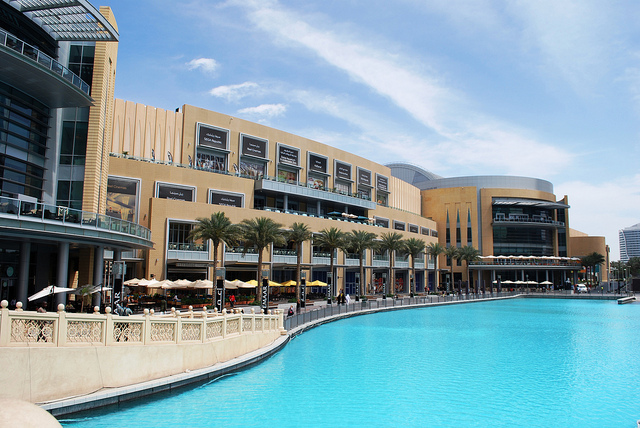 There is no way we can talk about loving Dubai without mentioning shopping. The shopping malls in Dubai are exceptionally huge and a side attraction for the rich and the poor. There are many shopping malls in the city, such as Dubai Mall, Mall of the Emirates, and many others. Today, couples head to Dubai for their wedding stuffs while business people are always visiting Dubai to buy exotic goods for their stores in Nigeria.
8. The Dubai Marina Experience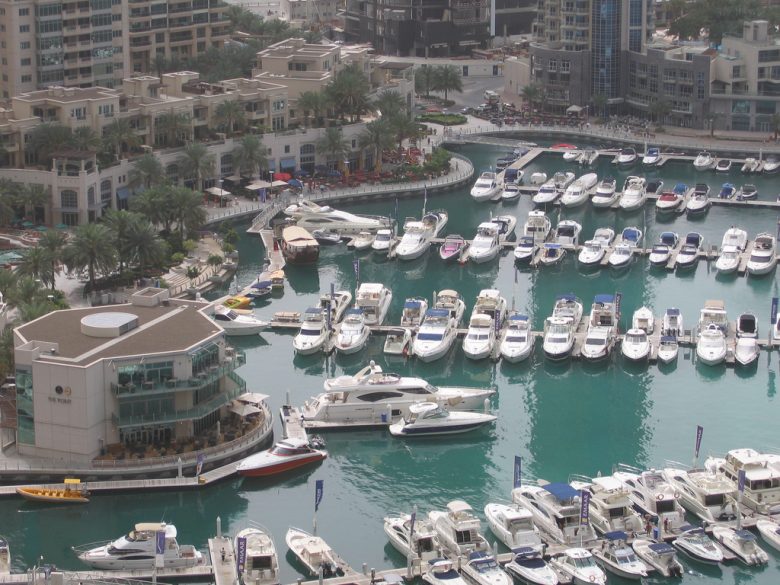 Photo Source: ~Pyb on Flickr
A lot of Nigerians are seen coming to reside at Dubai Marina which is a mind-stirring and charming project that offers its occupants a supreme luxury and a cosmopolitan lifestyle. It is located at the famous Sheikh Zayed Road.  This is a place for those who desire  to delve in a dash of extravagance and glamour.
9. Dubai Aquarium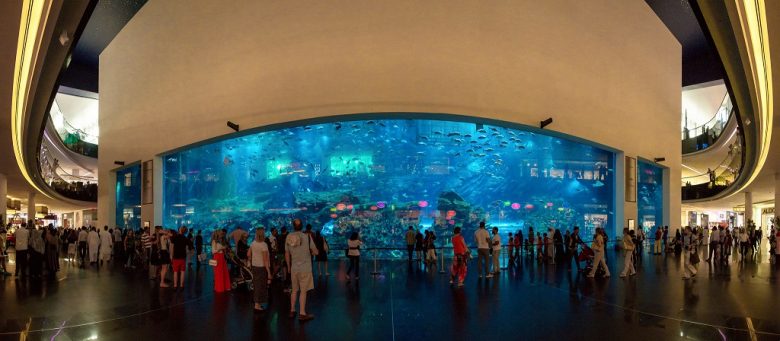 If you are travelling with kids, one place that they would love to visit is the Dubai Aquarium. There is an underwater Zoo that can be visited through aquarium tunnels.  Over 140 species of marine life dwell here and the myriad of activities all over the aquarium is simply mind blowing.
10. Dubai Museum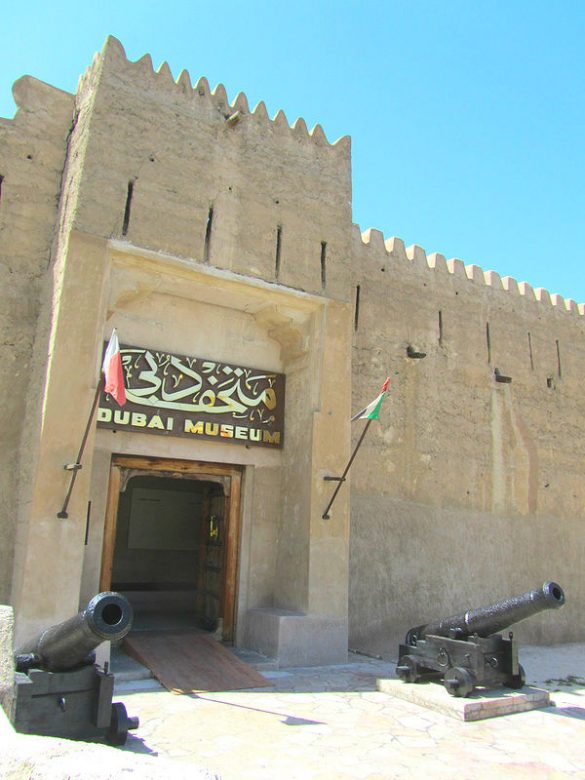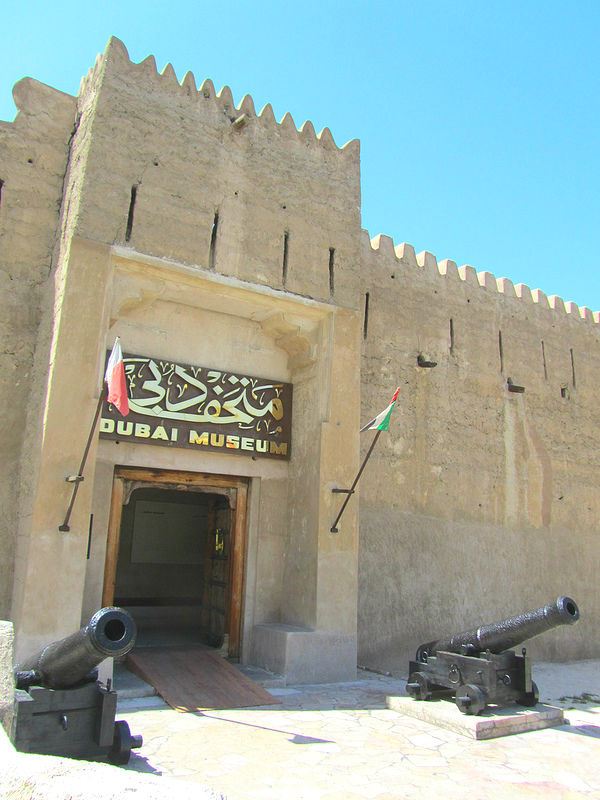 No city is complete without a Museum.  At the 1787's Al-Fahidi Fort is the Dubai Museum.  This fort once served as the residence for government and the ruling family. There is an exhibition of maps of the city at the entrance. There are even artifacts from the old graves at Al Qusais archaeological site which are around 3,000-4,000 years old.
11. Dinner Cruise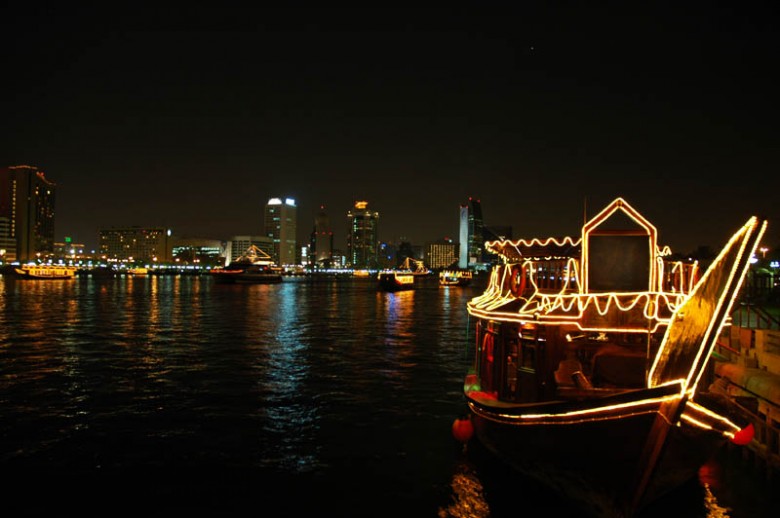 Photo Source: J c on Flickr
A dinner cruise in Dubai is somewhat the highlight of a Dubai holiday. Nigerians love to dine under the romantic sunset on a Dhow cruise with their loved ones. Most prefer to visit the beautiful city for their honeymoon holiday or wedding celebration. The dinner cruise is a unforgettable experience.
12. Desert Safari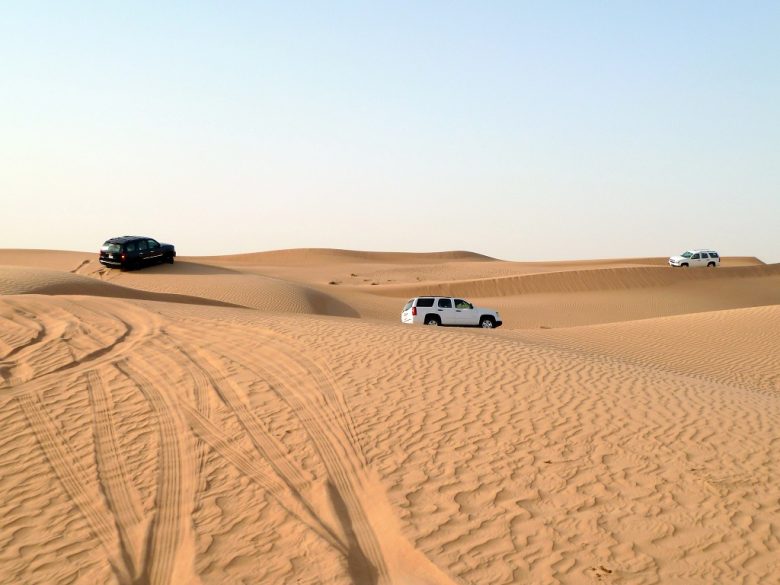 Photo Source: Rob Young on Flickr
A holiday in Dubai allows Nigerians to experience and explore the desert. Going on a Desert Safari, you will have an opportunity to experience the charm of sand dunes, ride a camel, camp and sleep under the stars.
Have you visited Dubai yet? If you haven't you probably should. You can get cheap flights to Dubai with Travelstart Nigeria. If you have visited Dubai, share your experience with us in the comment below: