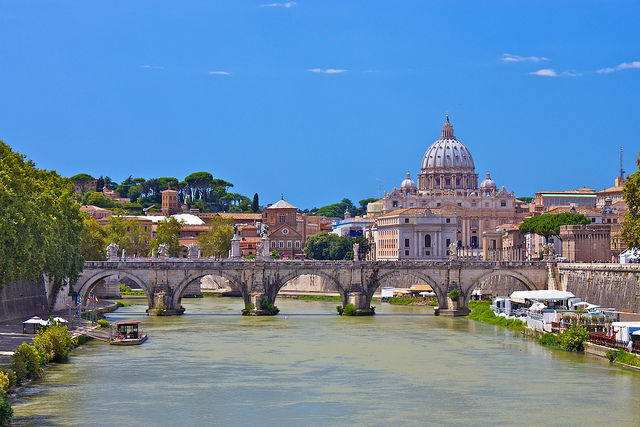 It is impossible to travel around any part of Italy and not visit the proof of the mighty Roman Empire. Rome is renowned for its rich heritage, magnificent monuments and ancient ruins, captivating historic attractions, and touring opportunities. The city is a mecca for travellers visiting Italy. Even though, Rome is full of fascinating history dating back 2500, it is also filled with modern attractions, as well as exciting activities.
Giotto Bondone said, "Rome is the city of echoes, the city of illusions and the city of yearning". It's also been said that to travel is to live, when you visit Rome, you will yearn more for a good life and get acquainted with yourself. Every visitor instantaneously gets a feel of the Roman charm the moment they enter the city, walk along the streets, have a taste of Italian cuisine and see the Italian lifestyle. If you are planning to visit Italy, here are reasons why you should probably visit Rome – – 10 ways to see Rome and live:
1. Colosseum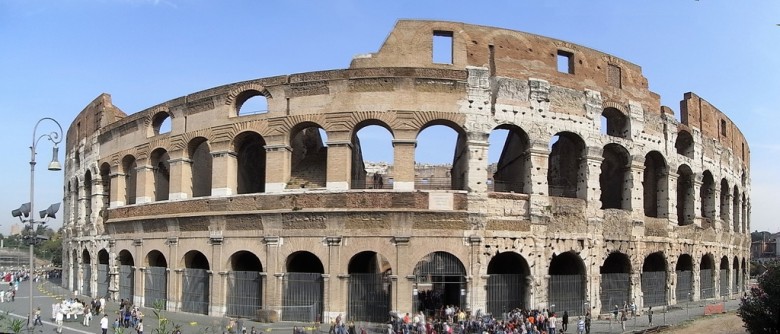 Photo Source: Isriya Paireepairit on Flickr
The Colosseum is a famous Amphitheatre, the greatest feat of Roman architecture – magnificent reminiscent of the celebrated Roman Empire. The Colosseum is the one of the largest buildings built during the Roman Empire. Built around 80D fronted by the Roman Emperor Vespasian. The Colosseum was generally used for public events such as animal hunts, gladiator matches in those days.  It's used for religious events nowadays. Tourists visit this attraction to marvel at the glorious building structure. This is a place you must not miss when you are in Rome.
2. St. Peter's Square and Basilica

Photo Source: vgm8383 on Flickr
St. Peter's Basilica is the heart of Roman Catholic Church and it is located in the city of Rome; so if you want to see the Pope, you should head to Rome. St Peter's Square is a big elliptic square in front of the Basilica.  St Peter's Basilica is a wonder of architecture, built over 400 years ago and was designed by Michelangelo, the Italian Sculptor and architect. There are Catacombs – historical archaeological burial under the Basilica; the underground cemeteries are where the Jews and pagan were buried in ancient days.
3. Vatican Museums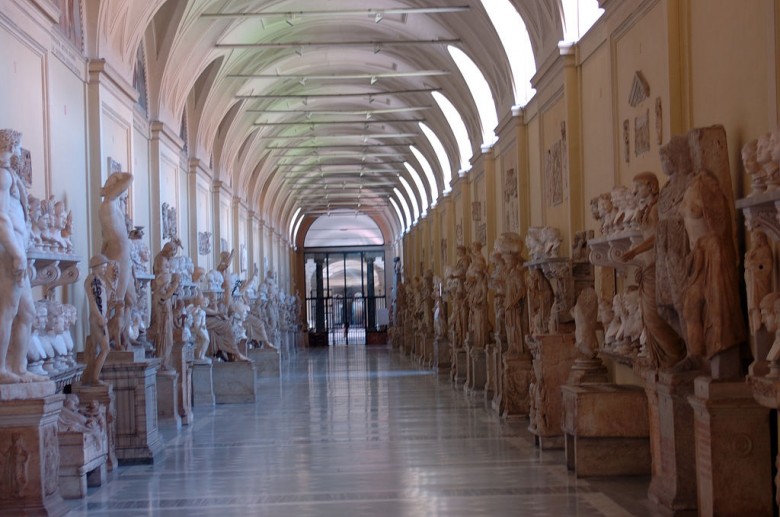 Photo Source: Martin Hapl on Flickr
Rome is known as the Vatican City filled with stunning architectural and historical buildings. When you are in Rome, you should explore the Vatican Museums and see amazing art showcase and historical antiques. The Vatican Museums showcase masterpieces of canvas, carvings, monument and impressive collections of artworks from Popes and some great Roman artists. The Museum is divided into different chambers, which showcase diverse epochs, sculptures – artworks with unique and amazing stories to tell tourists and visitors.
4. Italian Cuisine in Rome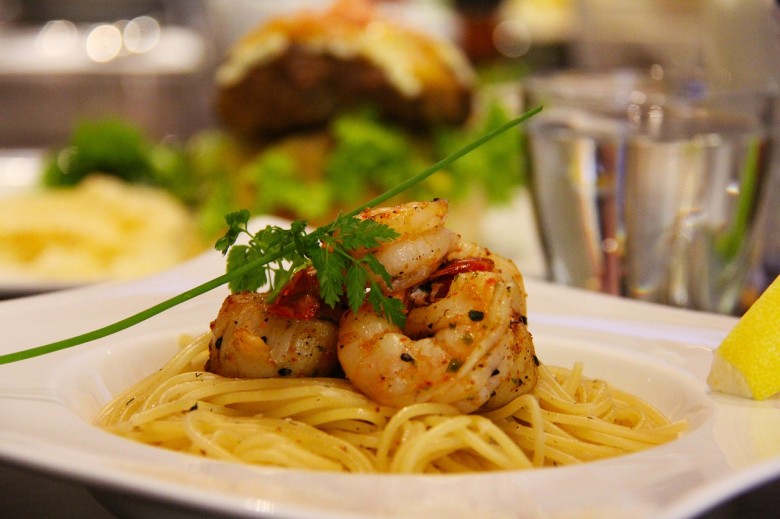 Not only is Rome crawling with outstanding artistic culture and glorious masterpiece, the city has some of the best food restaurants serving genuine Italian gastronomic chef-d'oeuvre. Don't miss out on relishing delicious pizza and pasta, which are some of the most cherished foods in the world. If you love Pasta and Pizza, you should probably visit or relocate to Rome.
5. Trevi Fountain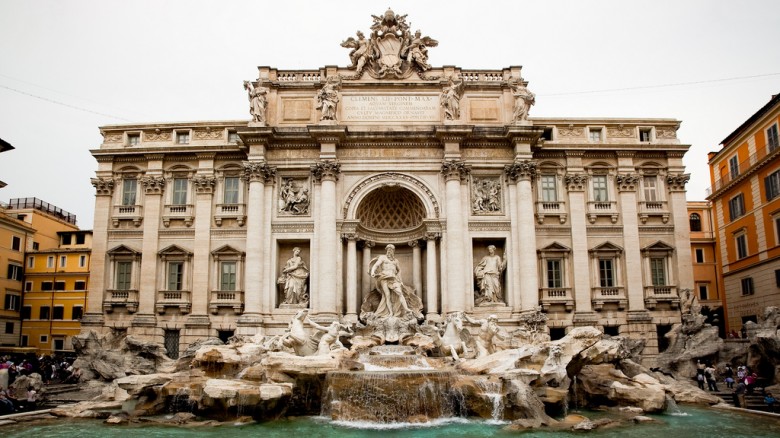 Photo Source: Gary on Flickr
Trevi Fountain is the famous outdoor fountain in Rome, located precisely in Trevi district. . The fountain was constructed in 1732 with gorgeous stone carvings of horses, women and men, and it illustrates a stunning scene of how Roman Gods calmed the great waters.  The Fountain is always crowded with tourists and you will see people making wishes and then tossing a coin in the fountain waters. The rousing sound of the water pouring and plummeting over the sculpture will amaze you.
6. Campo dei Fiori Market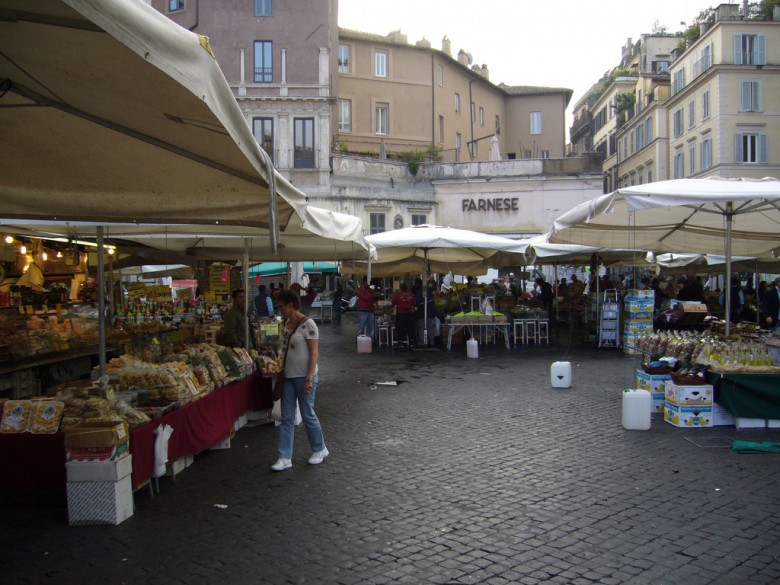 Photo Source: Jukka on Flickr
Campo dei Fiori is one of the vibrant markets you must see in Rome. You will find the finest and freshest fruits, vegetables, flowers and meats in Campo dei Fiori. This modern outdoor market is filled with remarkable souvenirs stalls and boutiques, and surrounded by many espresso taverns and Trattorias – Italian-style eateries.
7. Piazza di Spagna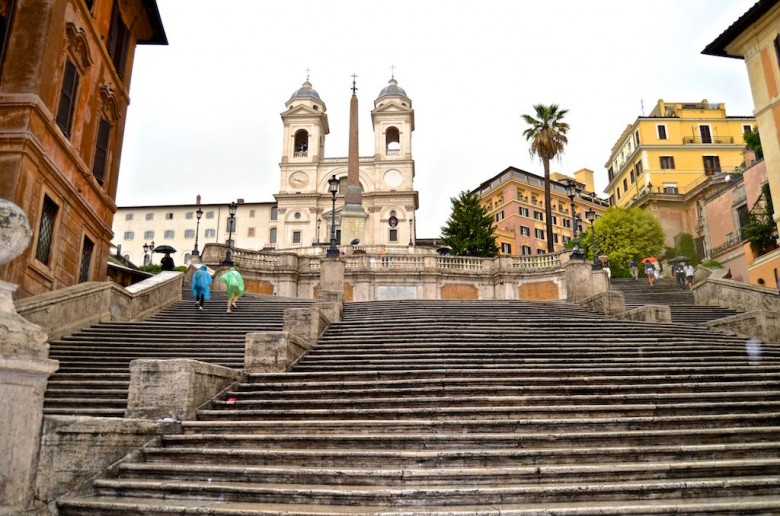 Photo Source: David McSpadden on Flickr
Piazza di Spagna is the popular Rome's Spanish steps – romantic and glorious! Both locals and tourists visit the Piazza di Spagna to experience the magic they create. The Spanish steps may look like any other steps you have seen or climbed before, but to be honest, with the activity and people that line the steps, you will appreciate the beauty of this attraction. The Spanish Steps is surrounded with great restaurants and best shopping malls in Rome.
8. Tiber River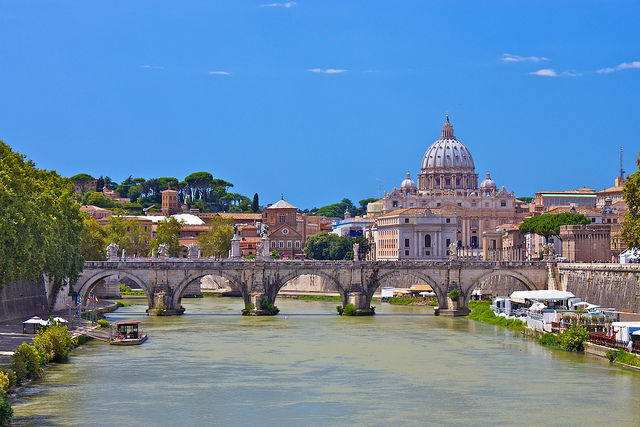 Photo Source: Jiuguang Wang on Flickr
Another way to see Rome is by visiting the Tiber River, a picturesque attraction located on the eastern banks of Rome. The river is one of the longest rivers in Italy and it offers impressive views of the city. It's worth a visit!
9. Roman 

Neighbourhoods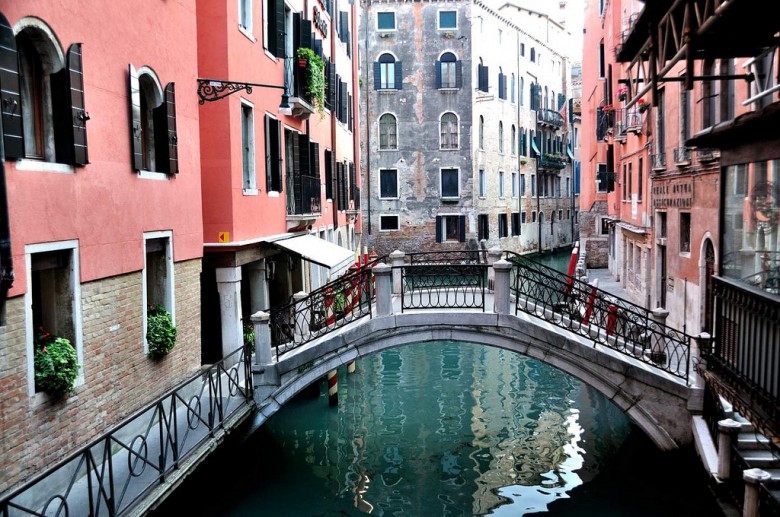 Rome is as much as puzzle as it is a city, with contemporary neighbourhoods filled with modern and ancient buildings fitted together, glorious palazzos, with the streets lined with local cafes, where you can get fresh espresso and Italian Croissant for breakfast or as a snack.  The Roman neighbourhoods are stunning, some are bizarre as it is charming, they have buildings with flourishing gardens and courtyards; some have a handful of attractions, curvy and uneven streets and architectural buildings.  You should explore the Roman neighbourhoods when you are in Rome, definitely worth a visit.
10. Shopping Rome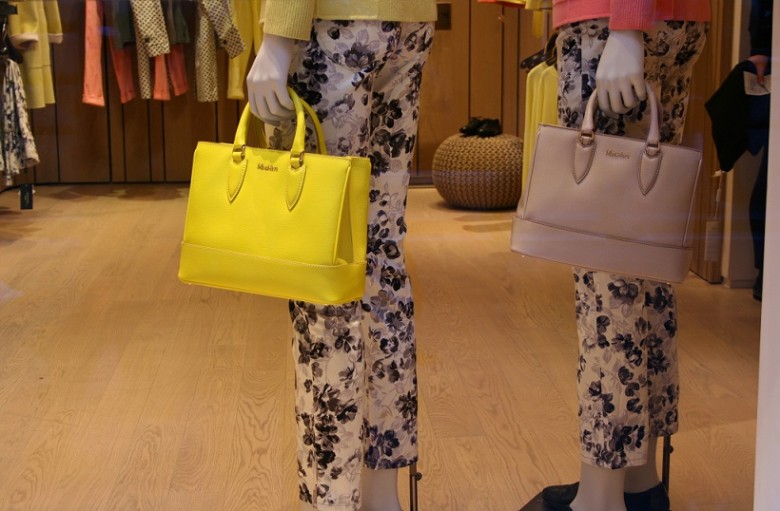 Photo Source: Juan Antonio F. Segal on Flickr
For exciting shopping experience, you should visit Rome. There are different types of shops such as fashion boutiques, silk shops, artisan and leather shops, jewellery stores, wine dealers and antique yards. Rome is known has a popular hub of fashion, full of great fashion designers and designer label shops. You can browse through these shops in the city of Rome for your favourite for souvenirs.
See Also: What To Do When Your Flight Gets Cancelled Or Delayed In Europe
Thinking of visiting Rome? You can get cheap flights with Travelstart Nigeria. Want to share with us, other ways to see Rome? Have you visited any of these attractions or did we miss your favourite spots? Share them with us in the comment section below;