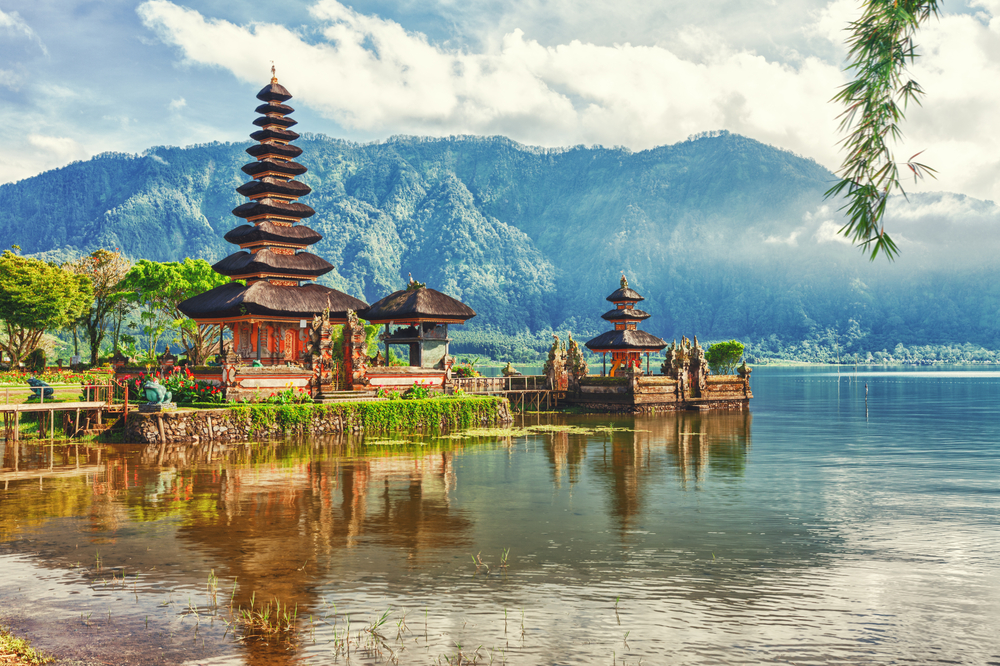 Bali is a striking island paradise of rolling rice paddies, tropical rainforest and sweeping beaches, topping with hulking volcanoes. Among more than 17,000 islands in Indonesia, it still shines the brightest in terms of tourism. There are countless other tropical destinations, but for millions of tourists each year, this fascinating island is the favourite.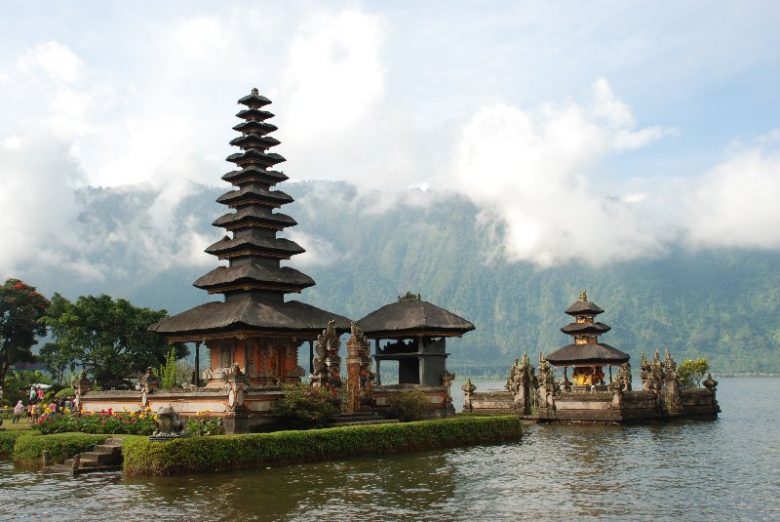 Why should you visit Bali at least once in a lifetime?
Nestled in Indonesia, one of the world's most fascinating destination, Bali is an emerald jewel island scattered across a broad expanse of tropical sea. This is one of the world's great adventures in waiting. Famous for its pristine beaches lined with palm trees, shimmering turquoise water, volcanic mountains, terrace embroidered with green rice paddies and lush verdant jungles.
The island continues to enthral and delight its visitors with captivating scenery and beautiful resorts. For those looking for an active holiday, there is plenty of water and land activities available to ensure that magical memories are created at every turn. Here are 10 essence of Bali:
1. Bali's Beaches
If you're after that quintessential 'marooned in paradise' beach holiday, then Bali is the best place to visit. Each beach has its own charm, from soft white sand, limestone cliffs to extreme water sports and diving. Catch the surf breaks at  Kuta, Bali's most popular surfing spots or rent a board and start learning to ride the waves. Don't forget to take a quick slide on the Aling-Aling Waterfall or you can simply opt for a white water rafting. You name it, Bali has it.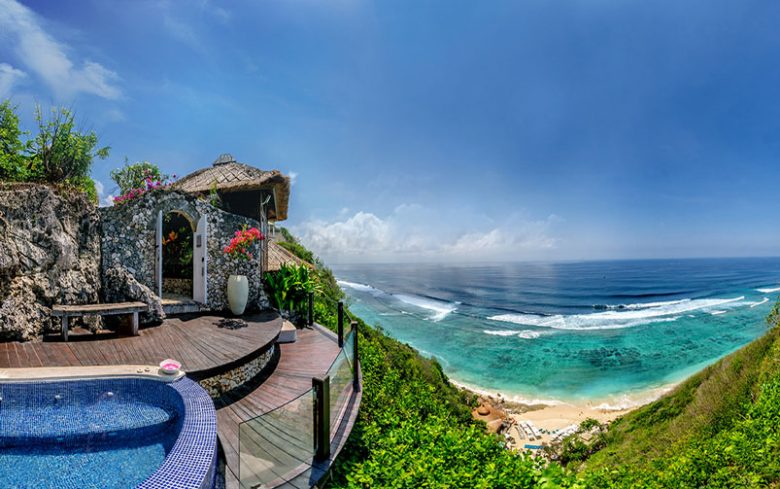 photo credit|the luxury bali
2. Balinese Friendliness
"There's also a fun, sly sense of humour in Bali. Upon seeing a bald tourist, many locals exclaim 'bung ujan', which means today's rain is cancelled – it's their way of saying that the hairless head is like a clear sky." – Lonely Planet.
Bali is home to some of the friendliest and most welcoming people in the world. The inhabitants of this small island are indeed a generous, genuinely warm people with strong sense of spirituality that go out of their way to make visitors feel comfortable.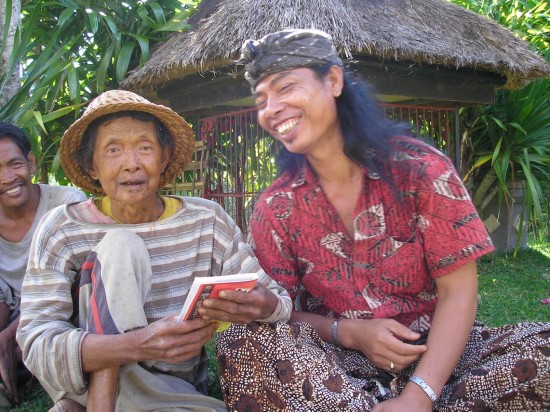 photo credit|balitrip
3. Bali's breathtaking beauty
Beyond stunning beaches and magical temples, Bali has virtually every kind of natural beauty. Soak up in the beauty of the island by taking a stroll through the dotted lush rice fields, steaming volcanoes and magnificent temple. Set out on an early visit to the Agung volcano, the holy mountain of Bali and enjoy fantastic views from the top. It's a tough hike but absolutely worth the effort.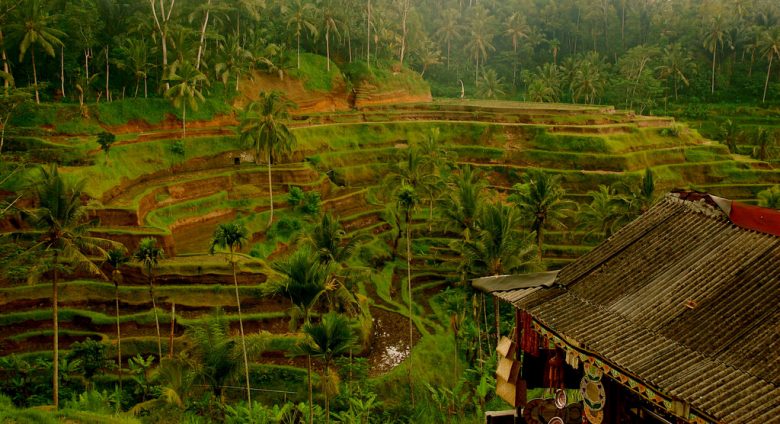 photo credit|traveloka
4.  Bali's religious scene
From majestic sea temples overlooking the ocean to a soul-soothing grand temple complex up on the mountain, Bali's temples shouldn't be missed. Visit the Besakih Temple, also known as Bali's Mother Temple. A temple complex set high on the volcanic slopes of Mount Agung, this massive complex comprises of 86 temples surrounded by scenic rice paddies, mountains and streams.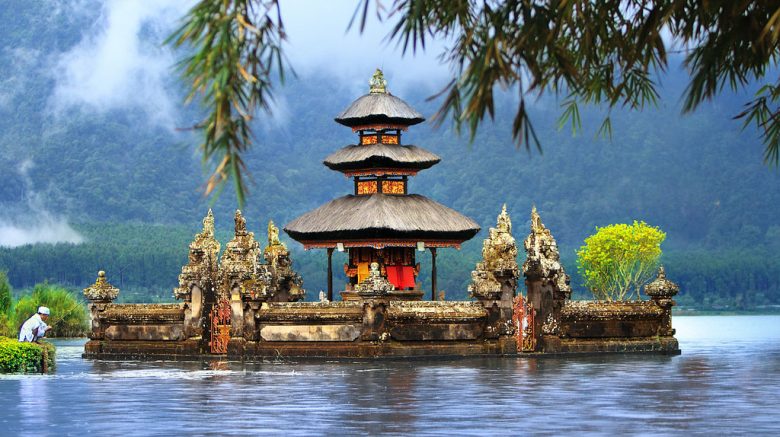 photo credit|traveloka
5. Bali's captivating culture
Bali's beauty goes way deeper than its beautiful appearances. The rich culture, many amazing sights and truly lovely people are what takes Bali's sheer delight to another level. Many ceremonies and celebrations held throughout the year can be enjoyed by curious tourists, from the exquisite flower-petal offerings placed everywhere, to the processions of joyfully garbed locals, shutting down major roads as they march to one of the myriad temple ceremonies. These events can make any journey worthwhile.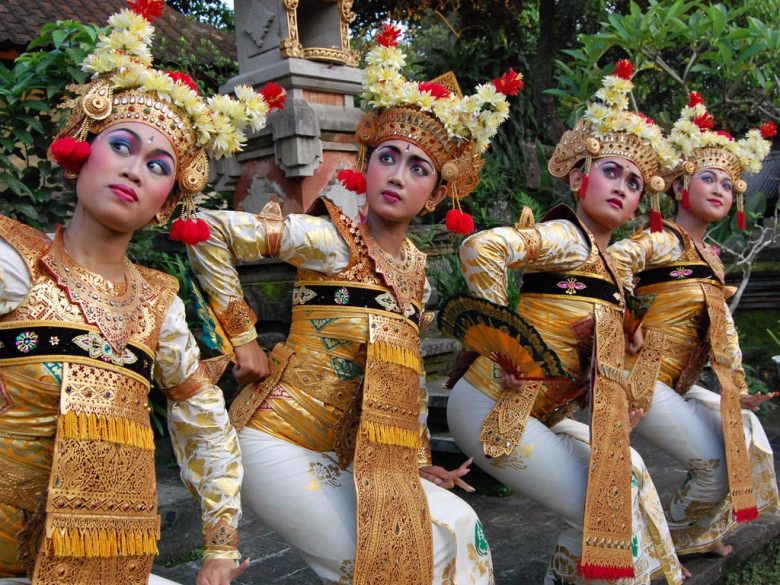 photo credit|cultural trip
6. Bali's fun
There's a diversity of experiences for every adventurous soul in Bali. You can easily lose yourself to the good waves in Kuta or savour a lavish getaway on the Bukit Peninsula.  Get close to nature by cycling through the rice fields near Ubud or trekking up to the volcanoes. For more fun, take a Bali Safari and see over 60 species including the famous Komodo dragon in their own natural habitat or check out the monkeys in the towering trees of Monkey Forest. Don't forget to have a drink at Rock bar which sits on the edge of a cliff overlooking the ocean. The sunsets here are spectacular and will take your breath away.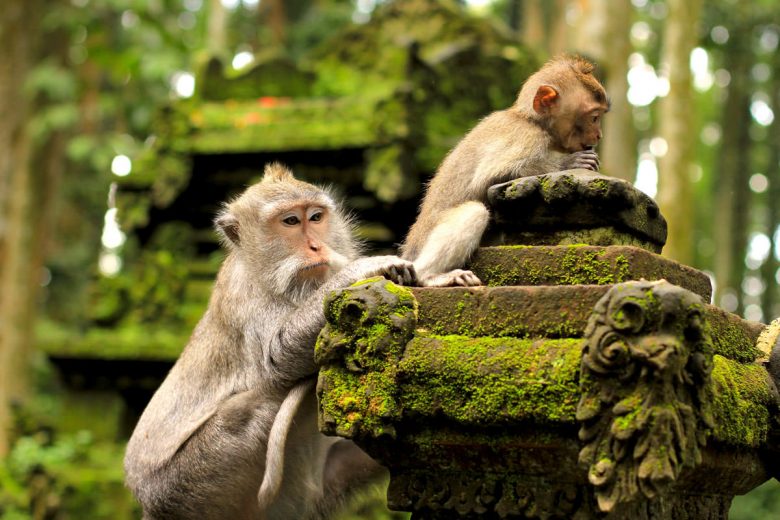 photo credit|bali
7. Bali's  delicious cuisines
The Bali cuisine offers a myriad of options. It is hard to single out the best food in Bali. Make sure you try the succulent seafood in Jimbaran. If you like, take a half day to attend one of the Balinese cooking class and enjoy a hearty breakfast of Balinese cake, black rice pudding with tender sweet rice flour dumplings in palm sugar coconut sauce before the class begin. Whatever you choose to eat, Bali still stands as a haven for gastronomes.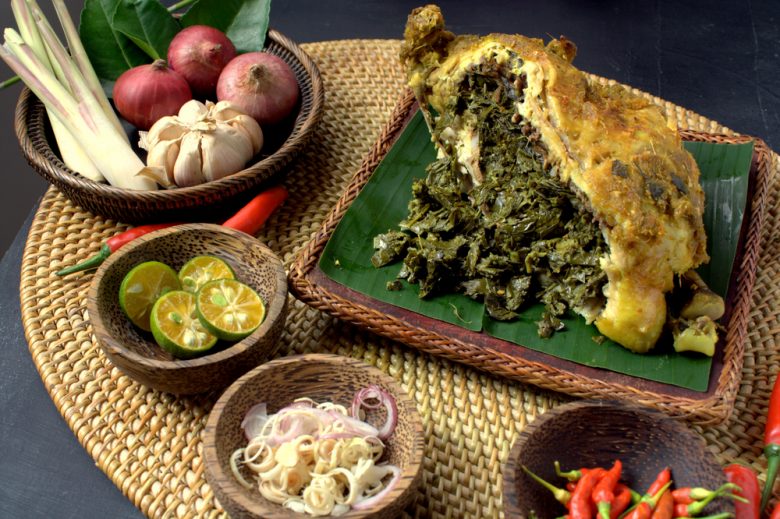 photo credit|cultural trip
8. Bali's royalty treat
Bali has many awesome resorts that are quite affordable. Wouldn't you like to live royalty in a private villa staffed by a personal cook, driver and butler? Your money goes further in Bali where you can splash out on a stay at a five-star resort with all the bells and whistles. Or snag a private villa in the likes of Seminyak and Ubud that feels far more glamorous than what it costs.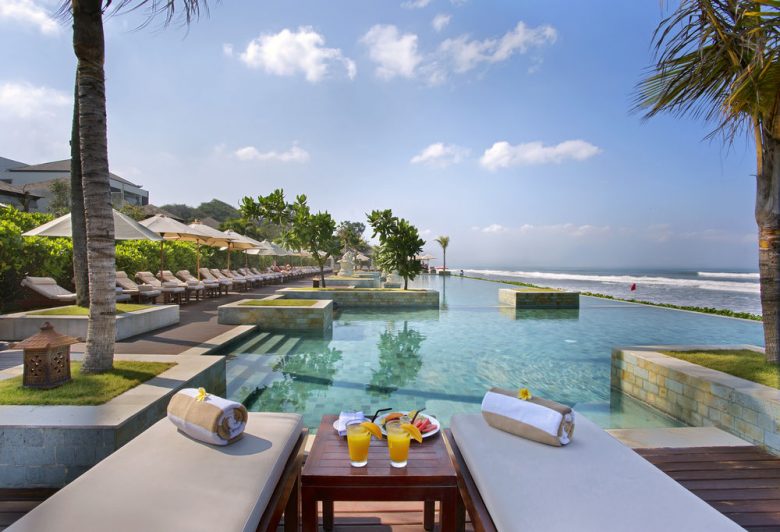 photo credit|baliresorts
9. Endless Shopping Opportunities in Bali
The shopping scene in Bali extends from traditional markets to stylish boutiques. Kuta, Ubud and Sukawati are buzzing with stalls selling all sorts of souvenirs. Visit Kuta Discovery Shopping Centre that draws big crowds and the edgy boutiques in the street of Seminyak for one of the best shopping experiences.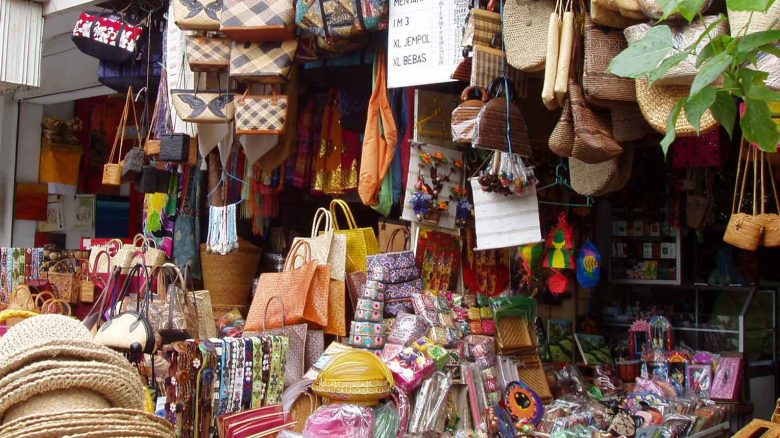 10. Bali's Heavenly Spa
A visit to Bali is incomplete without indulging in the heavenly Balinese massage – a full-body, deep tissue holistic massage. With the perfect blend of stretches, acupressure, reflexology and aromatherapy, the massage not only conjures a feeling of well-being but also boosts your circulation. Don't forget to try out the healing spa in Bali- with spa, built near the most beautiful locations. Be rest assured that both your mind and body are in for the best stress-relief solution.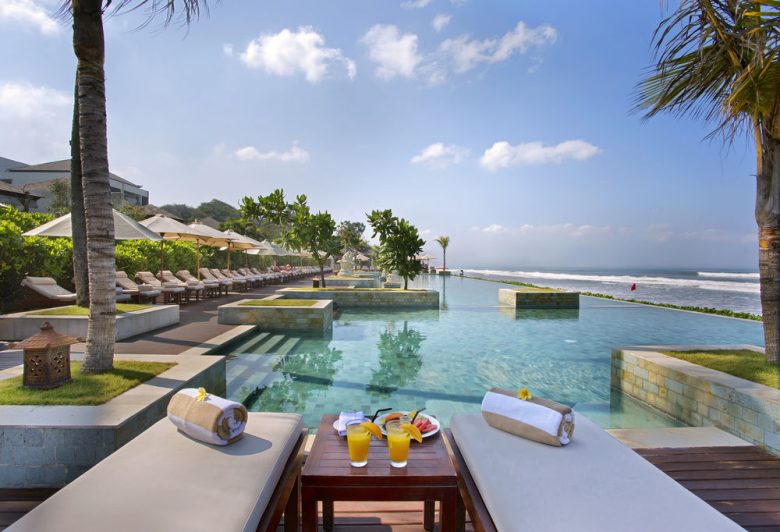 photo credit|luxurytrips
Getting there
The best way to visit is by flying. However, note there might be few stops, depending on the airline you are travelling with. Book here now.
Duration: 14 hrs 53 min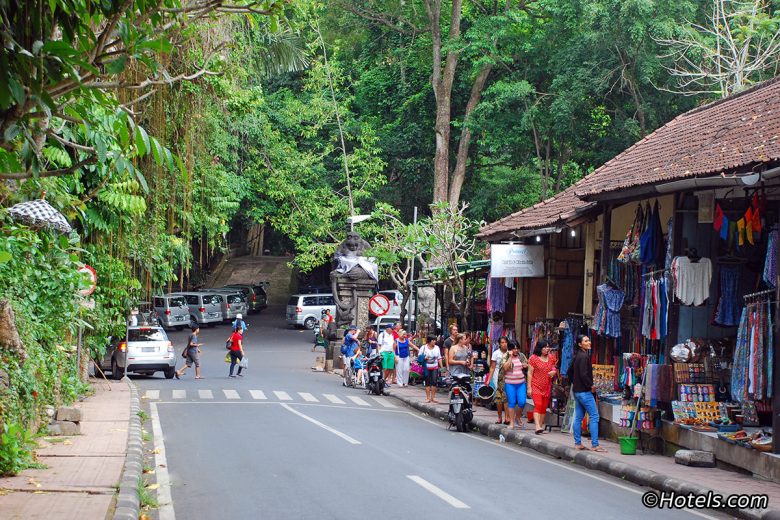 photo credit|hotels
When to go
Bali has a tropical climate that is generally warm and sunny. The driest month is the best time to visit which is from April to October. However, depending on whether the traveller is a surfer or explorer, preferences may change. During the dry season, May to October, the western side of the peninsula creates some of the world's best waves.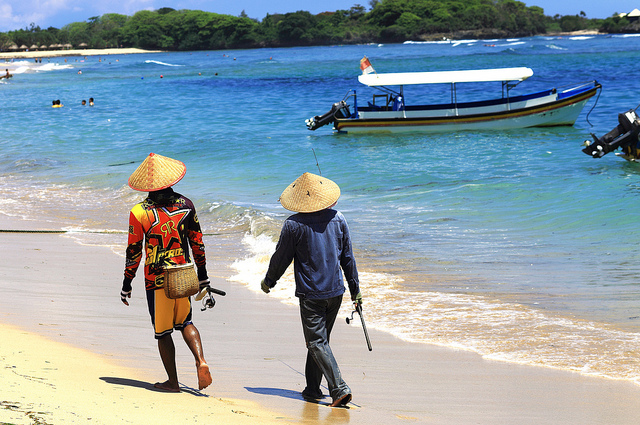 photo credit|tour from bali
So, are you ready to feel sandy grained freedom soak up through your soles? The hardest part is to just get up and go! But I promise, when you do, you will discover the magic that lies just beyond the cushions of your comfort zone and your life will be all the better for it.
Do you still think Bali is an overrated destination? Please share with us in the comment below…
Book for cheap flight, hotels and rent cars on www.travelstart.com.ng.