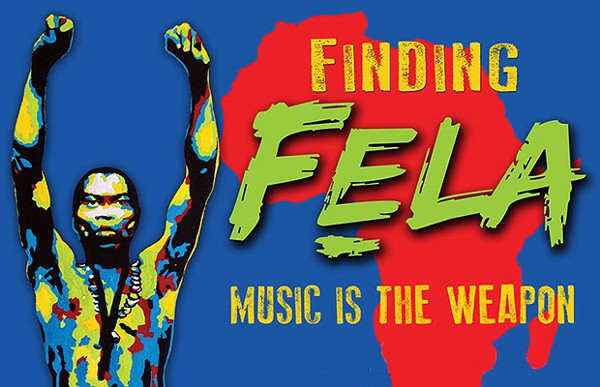 Every year Felabration brings Lagos standing with its glitz and glamour, a mega week long music festival that brings thousands of visitors from all over the world to New Africa Shrine and it has become an official tourist haven for Nigerian's foremost musical icon, the late great Fela Anikulakpo Kuti 's fans.
The 2014 FELABRATION theme is LEGENDS "Who no know go know" and it is the 13th edition of annual 'Felabration' festival that is taking place from 13th October to 19th October, 2014. How time flies, it is sixteen years since Fela left us but his legacy is still alive with this festival. Are you wondering why you should attend? We got a lot of reasons that would make you attend every session and we must tell you, it is going to be mesmerizing, mind-blowing and addictive.
Here are 10 reasons you should attend 'Felabration' Festival this October:
1. "Finding Fela" Premiere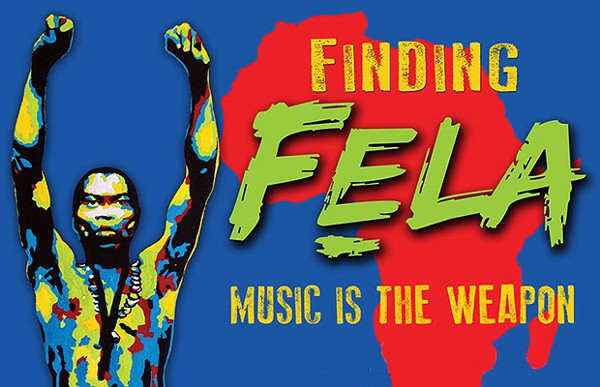 Finding Fela is a powerful documentary that tells us about the life of Fela, his music, political and social importance. The documentary was premiered at the 30th edition of the Sundance Film Festival 2014. If you want to really known about the contradictory, deeply charismatic and complicated figure that Fela played in Nigeria during the  '70s and '80s, you shouldn't miss this festival.
The movie was shot in a black and white including colour formats that would tell you everything you need to know about Fela. You would be enchanted when you listen to great interviews from Femi Kuti, Yeni Kuti, Seun Kuti, Queen Kewe Anikulapo-Kuti, Jim Lewis Rikki Stein, Bill T. Jones and  Lemi Ghariokwu to name a few.
2. The Concert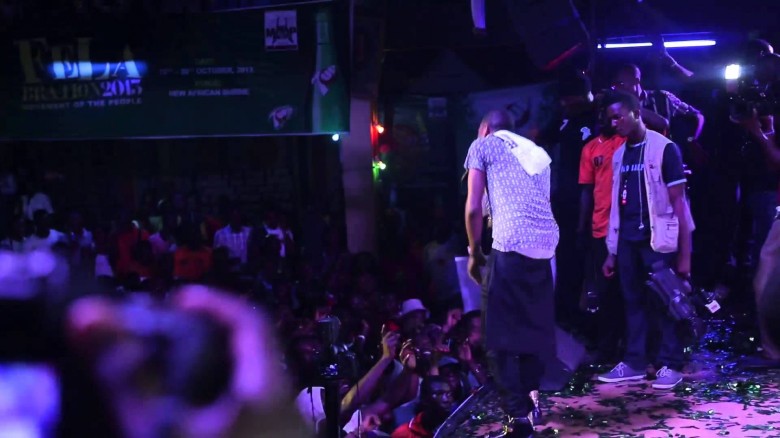 This is where music makes sense! From 13th October to 19th October, you would be meeting A-listed musical artistes who would perform all through with different genres of music. The festival is featuring to great musicians such as Femi Kuit, 2Face, Asa, Kind Sunny Ade, Wizkid, Omawumi, Awilo Logomba, Burna Boy, ,KWAM 1 and so many others. The Shrine will be filled with many celebrities and fans of Fela, engaging in exciting activities such as partying, dancing, celebrating, schmoozing and lots more.
3. New Afrika Shrine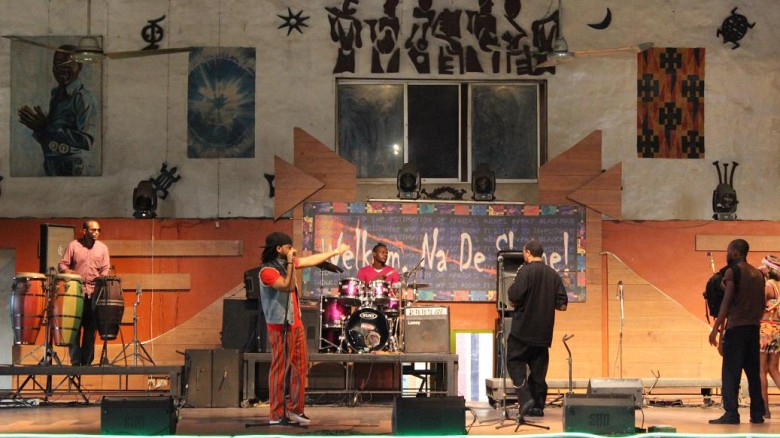 Right from the moment you enter the New Afrika Shrine, you would be enticed with its décor, ambience and the historical reflection of the legacies of Fela.  The actual shrine that is decorated with statues, Fela outfit, his famous slim fit yellow shirt and trousers to match can be seen here. There are lots of philosophical and political messages on boards, and a funny cut of Nigerian's Punch's front page that had Olusegun Obasanjo and Ibrahim Babangida bicker at each other .
There are so many others things that you would see here; pictures of Fela and his friends, Fela and Angelique Kidjo, and when you take a tour here, it is like understanding Fela the more. We must tell you, this is the capital city of Afrobeats.
4. The Fela Street Carnival Parade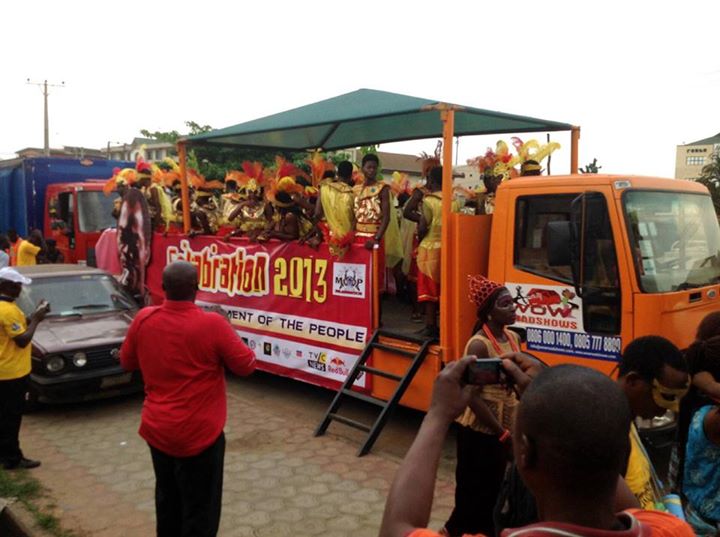 You must have attended a lot of street carnivals around the world but one that has a lot of excitement and addictive is Fela Street Carnival Parade. There are a lot of colourful dance troupes and costumers that would paint the parade. If you have a camera, don't stop taking pictures because you never know who you would meet, not to forget the musical floats and exhilarating dance performances you would witness.
5. Cultural display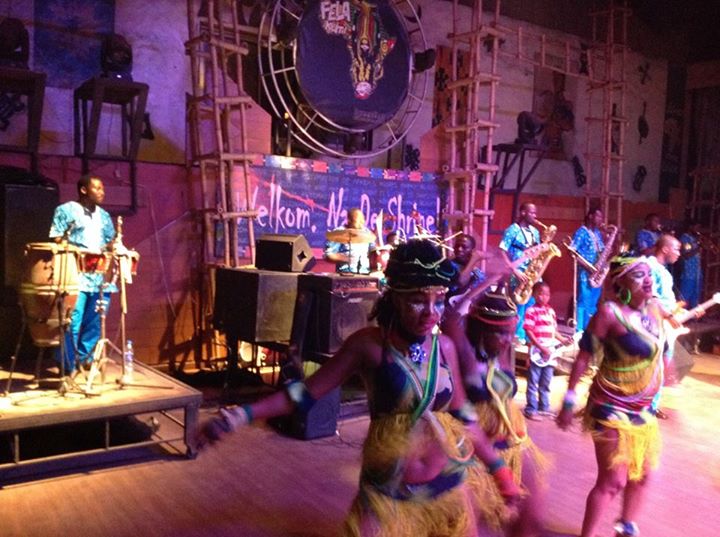 There are so many dance Troupes that have the African culture embedded in their creative dances that would dance and perform to your delight.  There is no other place where you would see political statements fuse with African culture like in Felabration. It all started with one man, Fela who is still being celebrated even in death.
6. Felabration School Debates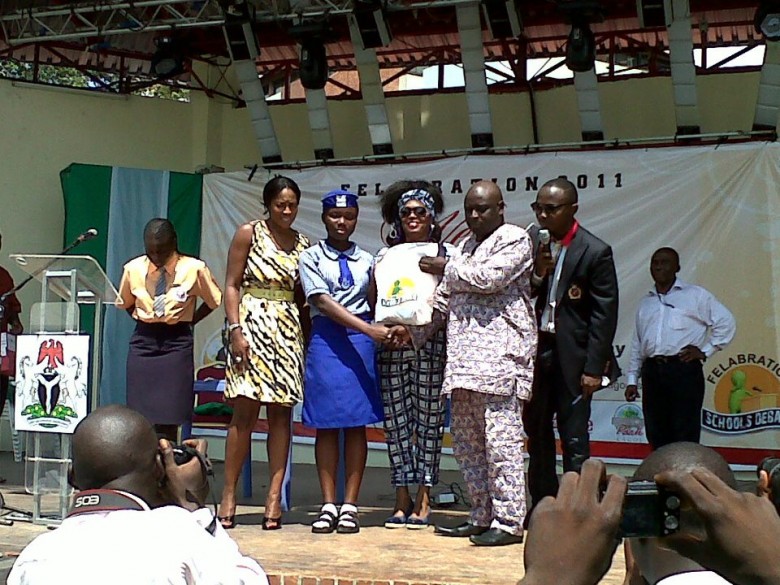 Throughout the life of Fela, he was known as an outspoken man, a trait that got him into trouble many times. To celebrate him, there would be inspiring and provoking debates that are intellectually, socially and culturally motivated when you hear them. This debate is organized for secondary schools in Lagos State during Felabration Festival.
7. Photo Exhibitions
This is one place where you would appreciate Mr.Theo Lawson who has come up with the provoking teaser's theme for 2014 Felabration "Who no know go know". Mr.Theo re-designed the home of Fela, which is now known as Kalakuta Museum. At the Museum, there are so many pictures that would tell you a lot about Fela, his life,music, family, friends, foes and charisma.
8. Kalakuta Museum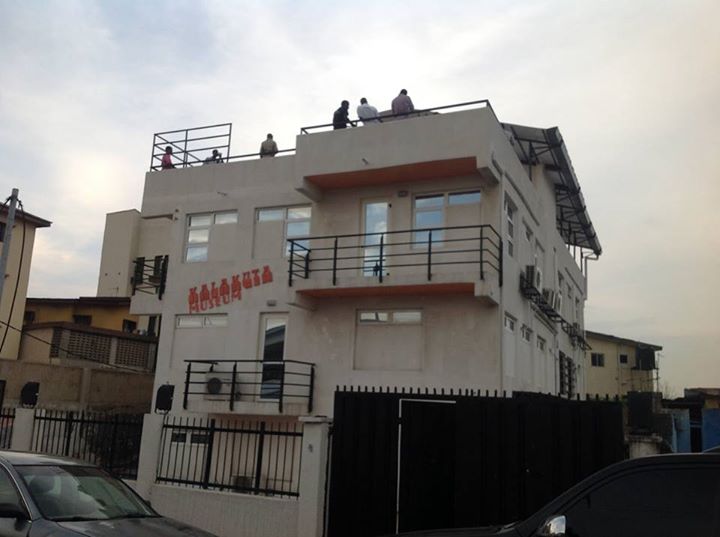 If it is your first time of coming to Nigeria, we got a tourist haven for you at Kalakuta Museum which was where Fela lived in Ikeja, Lagos. You can lodge in the luxury suites that have made it possible for tourists who are coming for Felabration to have their accommodation in comfort. At the roof top terrace, parties are held and if you are really a Fela fan, this is where you should be. Even if you do not want to lodge, you can visit here during the festival.
9. Symposium series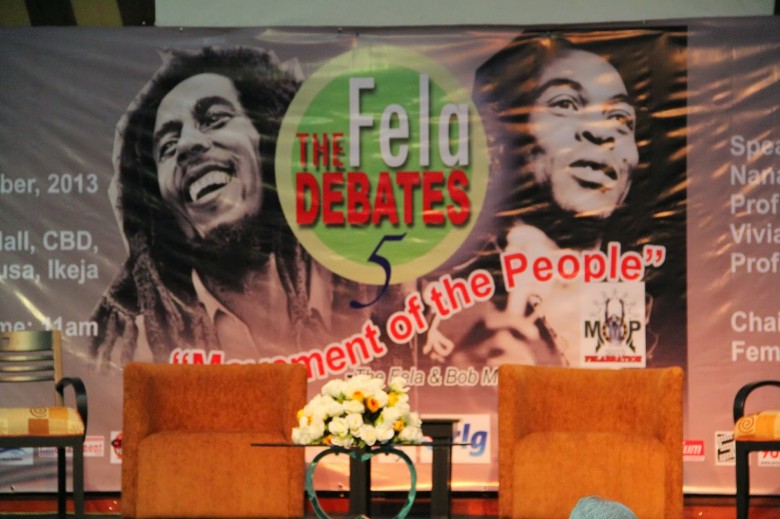 A festival like this would not be complete without symposium series, there would be no dull moment because of the caliber of speakers that would be talking to you. With Felabration, there is no less exciting moment because every session is a vibrant one. The series would be short and straight to the point with opportunities for you to interact and even ask questions.
10. Fela's posthumous birthday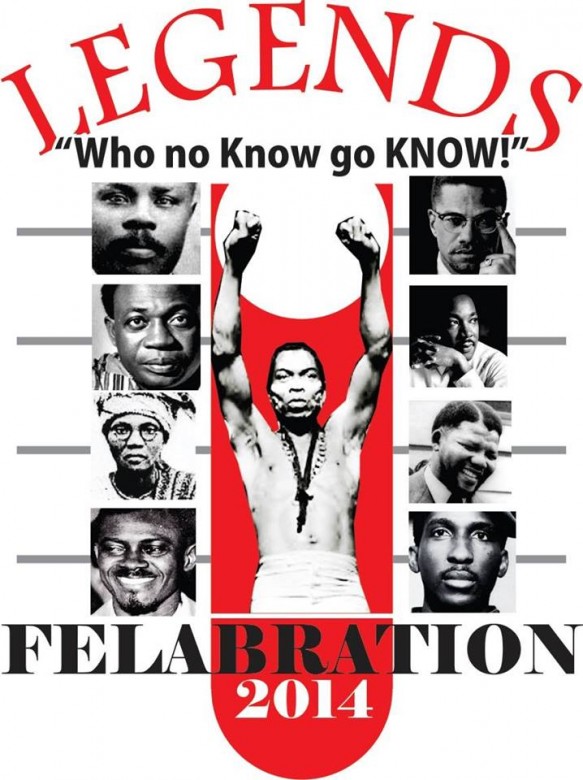 The posthumous birthday ceremony is what brings Fela alive. Yeni Kuti and her brothers one thing in mind when she initiated Felebaration Festival, which is to give their late dad, an annual posthumous birthday bash that will always go down with dancing, partying and celebration. This is why the posthumous birthday of Fela is always going to be one of the highlights of Felabration Festival. If there is something you shouldn't miss, it is this birthday party.
Ever experience the Felabration Festival before? Share your experience with us in the comment below:
Posts by the Travelstart Blogmaster come from a variety of contributors to this blog. Find Travelstart on G+