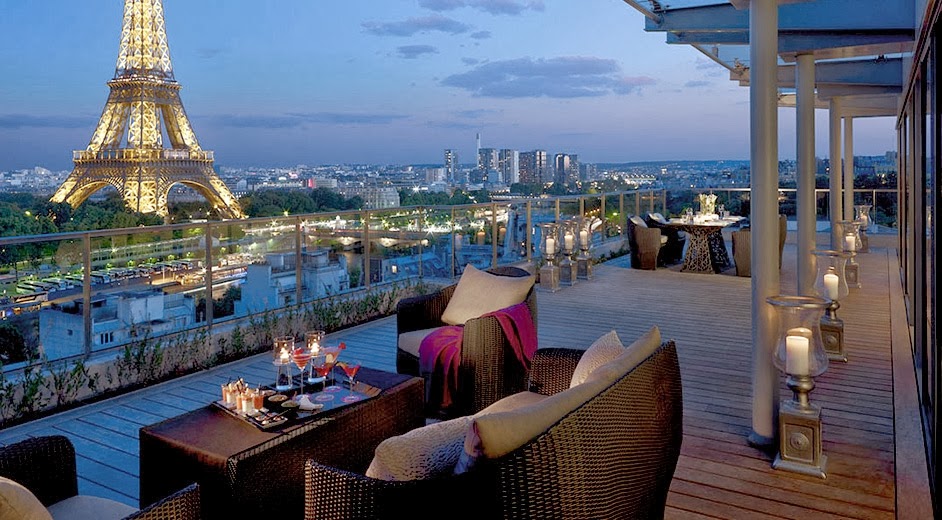 Yaay!! It is August, the peak of the summer season. It is a season you would want to escape for one last vacation and find summer love.
Let's admit it… we all want the perfect little summer romantic experience. With the temperature rising, the fires of passion light up, we have the urge of escaping to a place and having a blast! You really don't want to miss the chance for a once in a lifetime summer pass by.
Travelstart Nigeria is here to share 10 places to have a nice summer fling around the world!
Paris, France
Paris is believed to be one of the most romantic cities in the world, from the architectural buildings, food and scenery you will fall in love immediately. It is the perfect destination for a wonderful summer vacation.
Miami, Florida
It is known for beautiful beaches and people…a perfect place for a  summer, so grab your swimsuit and book a trip to Florida.
La Vegas, Nevada
It is the sin city, if you want a non-stop action of 24/7 then pack your bags and head to Vegas. Once you are there, it is not a trouble meeting someone.
Rio de Janeiro, Brazil
Are you looking for steamy summer? Rio is the perfect place for you. With the Olympic around  the corner, thousands of people will be visiting the city of Rio and you'd surely bump into one of the Brazilian.
New York, USA
Sounds funny? Yeah, you didn't expect one of the busiest cities to be on this list, but it's number five on my list for a cosy summer fling. Certainly, if you are not a beach lover, then York is the perfect place… With the nightlife, clubs, and exotic restaurants then it is the best place for you.
San Diego, California
The weather is so fabulous, and it's a great period to meet with lots of people on vacation. It is a summer hot spot known for its beaches, parks, and warm climate.
Find flights to San Diego on Travelstart
Montego Bay, Jamaica
 With the sun and its beautiful scenery, meeting someone special could be a plus. It is the perfect destination this summer!
Sydney, Australia
The 'Aussie' have the tendency of making you fall heads over heel in love couple with the intriguing scenery will definitely attract you. It is a city full of opportunities for "little" summer romance.
Los Angeles, USA
It is one of the coolest city with a lot of bachelorette parties, also filled with gorgeous singles waiting to be noticed. It is an ideal place for  vacation.
Monaco
It is an independent state located on France's Mediterranean coastline, famous for its elegant belle époque casino complex, ornate opera house and luxury hotels, boutiques, nightclubs and one of the best French and Italian restaurants. It is another perfect shot for a runaway summer holiday, with its stunning scenery you'd soak into the environment.

You can still share the experience! It's not too late to book your flights to any of the above-mentioned places. Book now on Travelstart Nigeria.