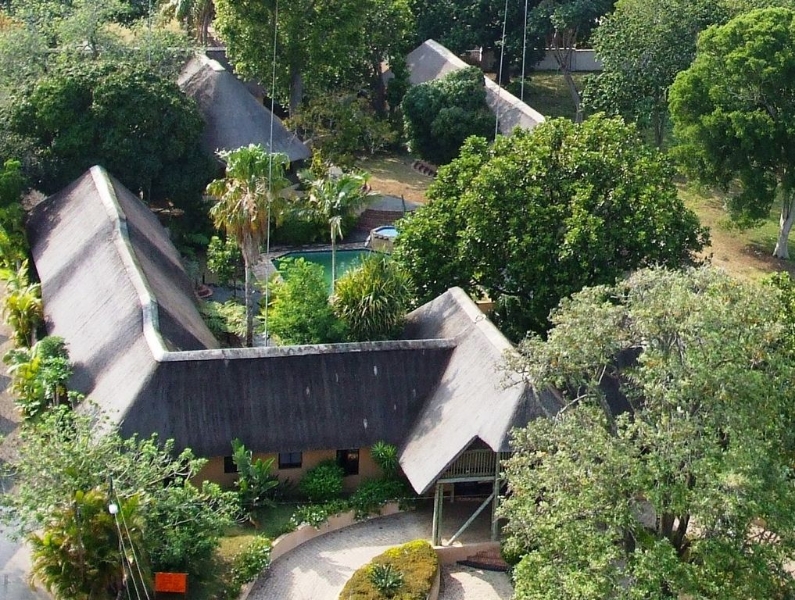 With an all-inclusive holiday, accommodations, dining and most activities are paid for with one packaged cost.  Booking an all-inclusive resort holiday is the best way to stretch your money with significant saving instead of paying for items separately. Food alone tends to run up even for the most budget-minded.
Many resorts are out of reach for most of us. However, you amongst other Nigerians can relax and enjoy yourself without taking out your wallet (at least not too often) at any of these 10 cheapest all-inclusive resorts in Africa. Now is the time to discover the other nations on the continent.
1. Amazulu Lodge – St. Lucia, South Africa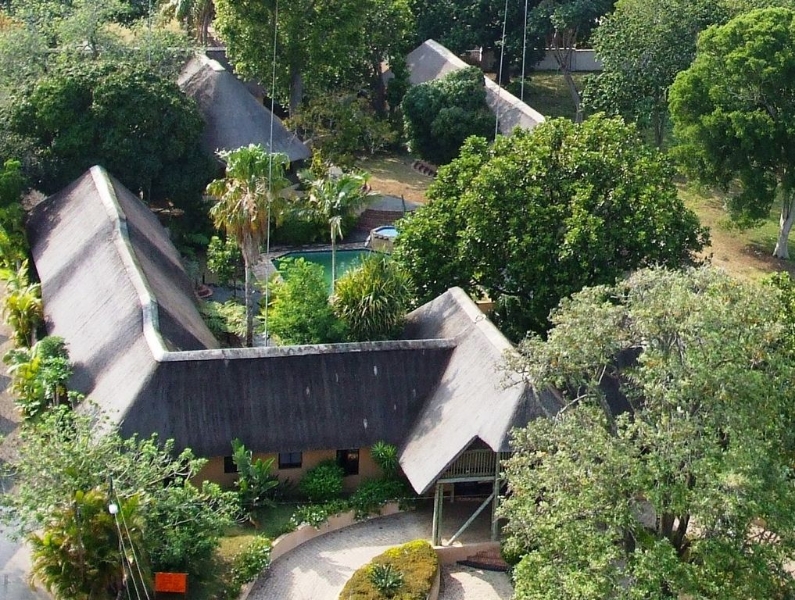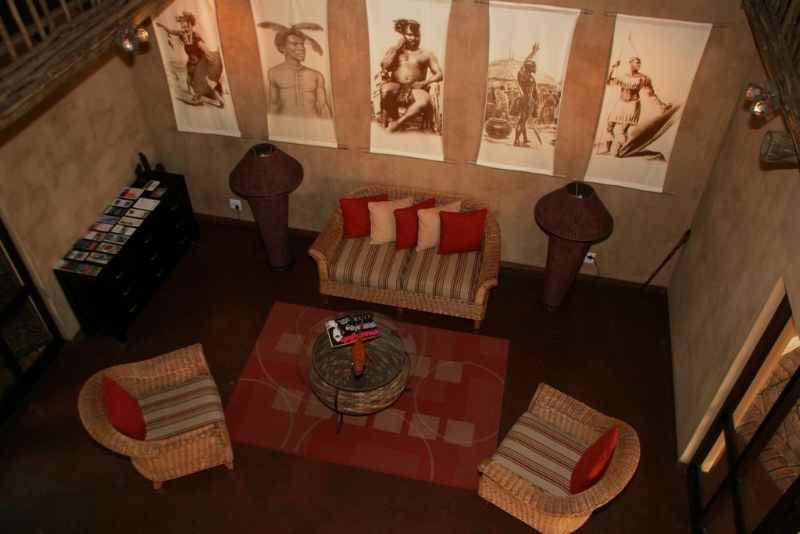 Positioned near the village of St Lucia and the gateway to the Greater St. Lucia Wetland Park is the Amazulu Lodge.  Some of the attractions to partake in include whale watching and kayaking alongside the St Lucia Estuary for up close views of local wildlife. Night time safaris and horse riding in the natural beauty of the location create fun-filled days and nights. The hotel is self-contained and very attractive by its African decor. Dining is served both buffets and table d´hote style with a good variety in international cuisine. Visit: Amazulu Lodge
Rate: For as low as N9,715.88
2. Azanzi Beach Hotel – Matemwe, Tanzania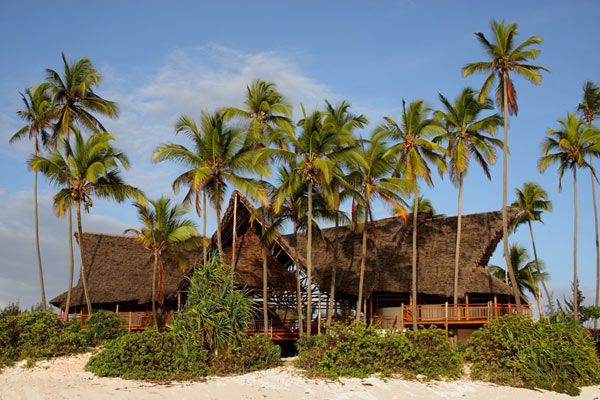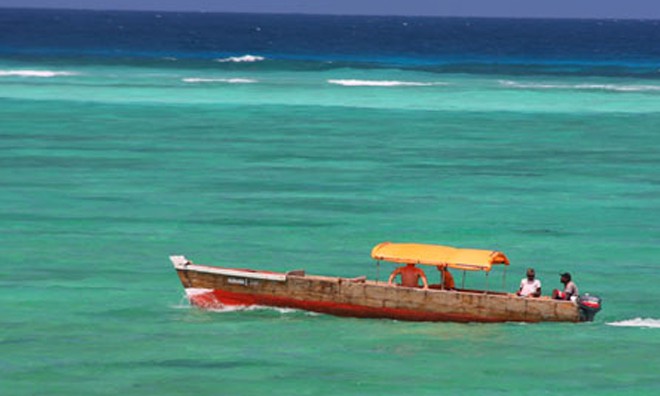 Azanzi Beach Hotel is a resort located in Matemwe, near the Mnemba Island.  It is virtually surrounded with beaches, some of which include Kiwengwa Beach, Mapenzi Beach and Kendwa Beach. Naturally this provides prime opportunities for some snorkelling, swimming and other water fun. If you can drag yourself from the beach, take a tour of the neighbouring islands that are offered at the front desk. There's also a local shuttle service to see the sights of the island.  The hotel itself offers luxurious amenities such as winning spa treatments that are guaranteed to remove any and all stress. Visit: Azanzi Beach Hotel
Rate: For as low as N24,184
3. Cedriana Hotel – Djerba, Tunisia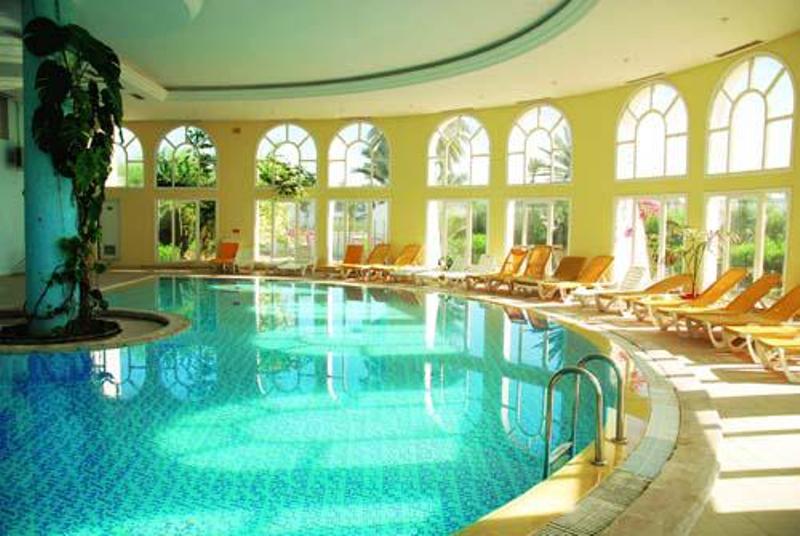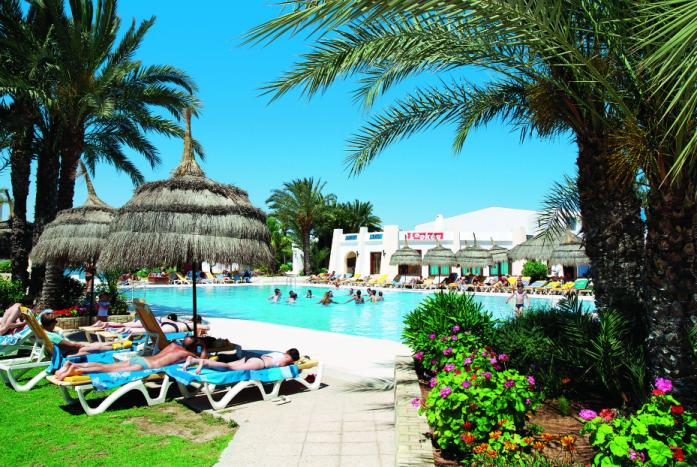 Cedriana Hotel is predominately located in the entertainment district of Midoun on the island of Djerba off the coast of ancient Tunisia. The property offers a pristine private beach and both indoor and outdoor swimming pool and tennis court for your pleasure.  There are many attractions located in Djerba for interesting sightseeing including the Borj El K'bir Fort. For those who are adventurous, one can take a thrilling trip paragliding or windsurfing. For those who have children, the resort contains a children's club and separate children's pool that comes highly recommended.
Rate: As low as N19, 730
4. Centara Poste Lafayette Resort & Spa – Mauritius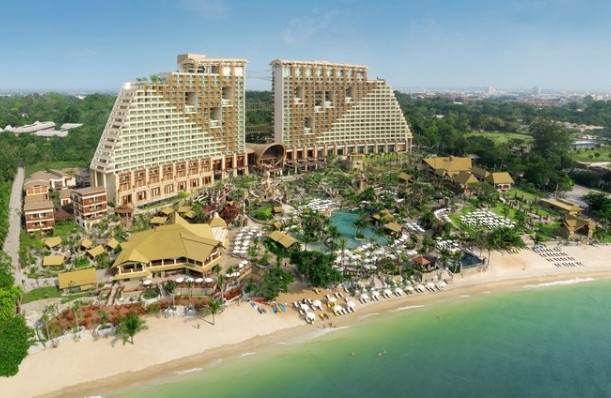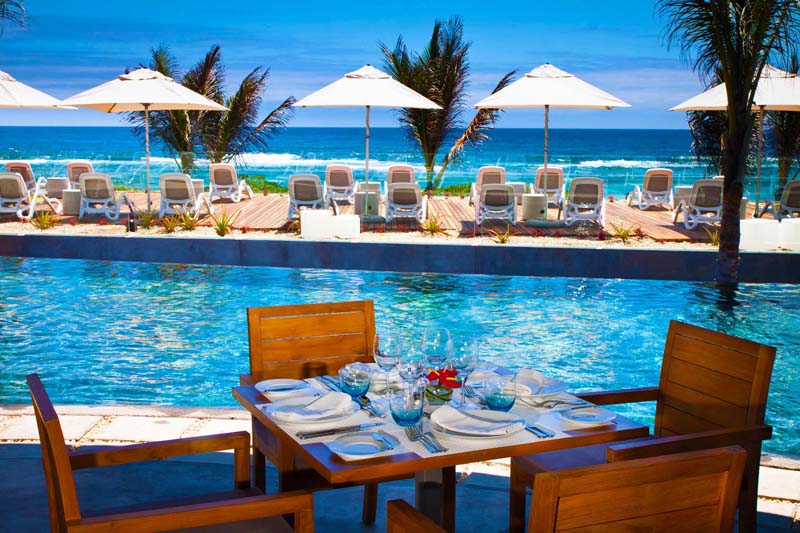 The African continent boasts some of the most compelling destinations in the world and the resort in Mauritius, an island off of the coast of Madagascar; Centara Poste Lafayette Resort & Spa truly shines. With an enormous private beach and architecture that calls back to the cultural heritage of those who once populated here, this one place you don't want to miss out on. There are three restaurants to choose from, a children's club, a lovely free-form swimming pool and rejuvenating treatments at the on-site spa. You can also venture much of the east coast of the island; mountain climb on an enormous evergreen mountain and of course, swimming and snorkelling in the private lagoon. Visit: Centara Poste Lafayette Resort & Spa
Rate: As low as N14, 970
5. Eden Andalou Aquapark & Spa – Marrakech, Morocco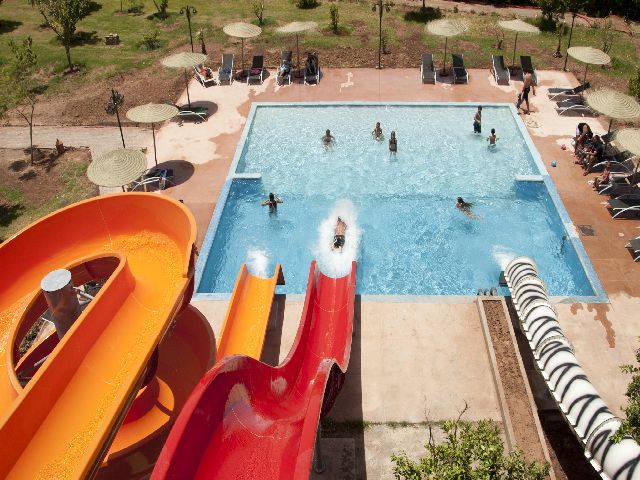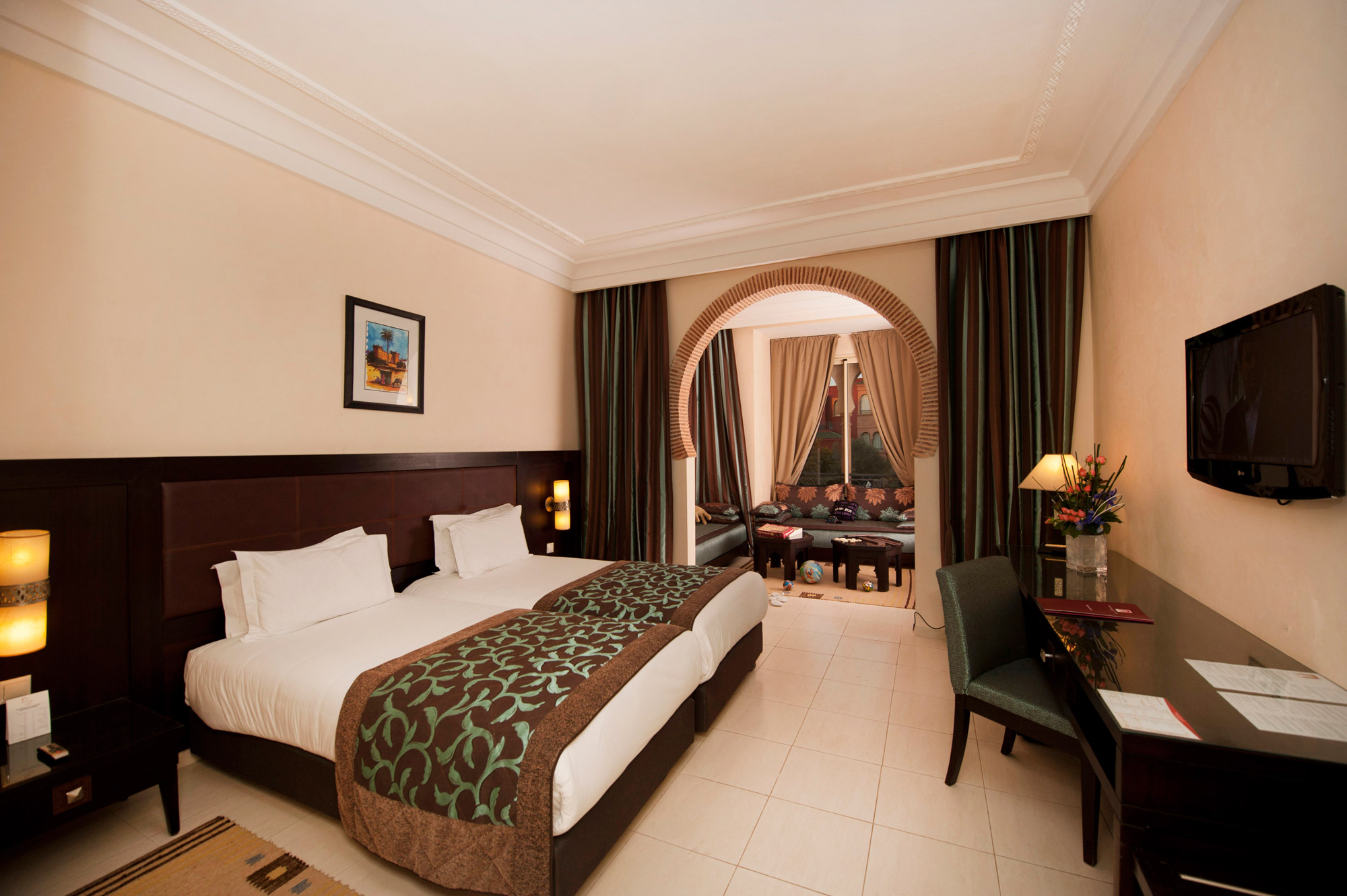 Located in the heart of Marrakech, this resort was built in 2008 and contains over 230 rooms. The beauty of a holiday in Morocco is pricing is excellent. Eden Andalou Aquapark & Spa contains many features that found at other locations would cost more.  Some of the amenities include free WIFI access property wide, three restaurants, a bar and coffee shop combo and a boutique. The highlight is Aquapark, adding to water fun.  A shuttle is provided that takes guests to city centre o Marrakech, where you can haggle in the bazaars, visit a few museums and take in the local Moroccan flavour. Visit: Eden Andalou Aquapark & Spa
Rate: As low as N25, 240. 40
6. Hakuna Matata Beach Lodge & Spa – Zanzibar, Tanzania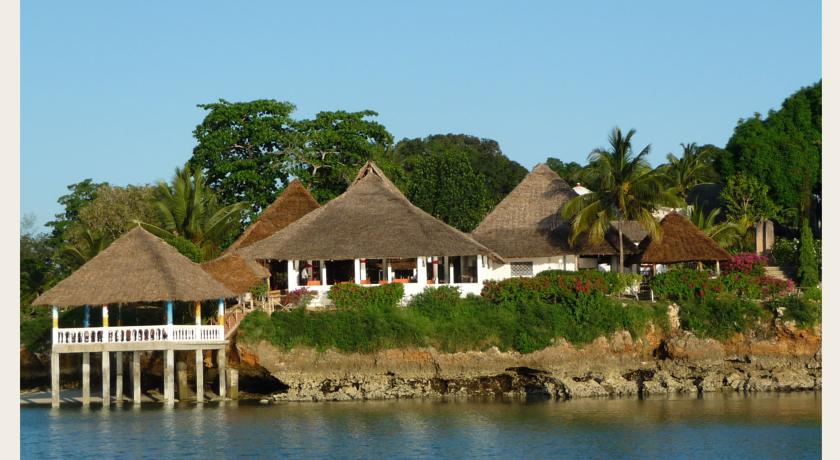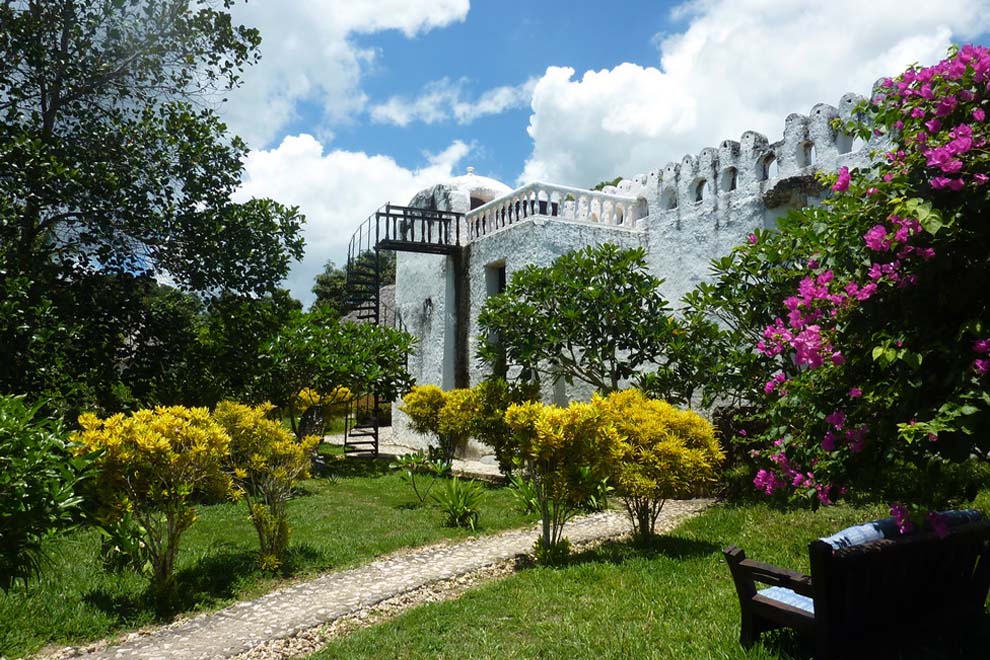 Tanzania's Zanzibar is commonly called the "Spice Island" and is filled with shady mango trees. Many holiday makers arrive to relax on a lovely beach at the Hakuna Matata Beach Lodge & Spa, which was restored into a resort from an old sultan's home amongst lush and beautiful gardens. There is nothing more relaxing and rejuvenating than a trip to a spa and try one of the resort's signature treatments. After all, you are on holiday. The sunsets on the view to the Indian Ocean will be memory makers. However, try to pull yourself away even for a day to check out the Afro-Arab culture and island's chronicles. Visit: Hakuna Matata Beach Lodge
Rate: As low as N12, 292
7. Namushasha River Lodge – Kongola, Nambia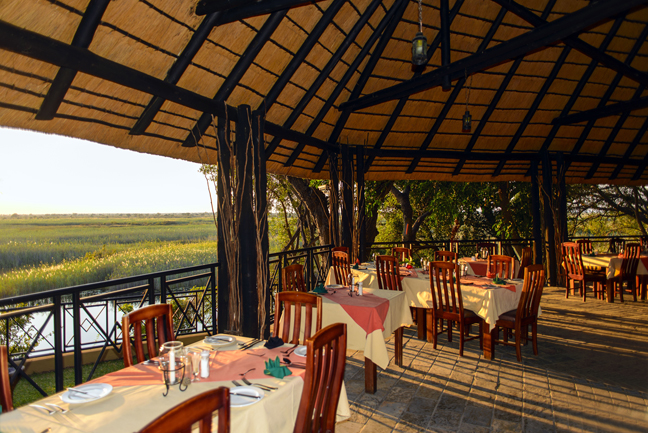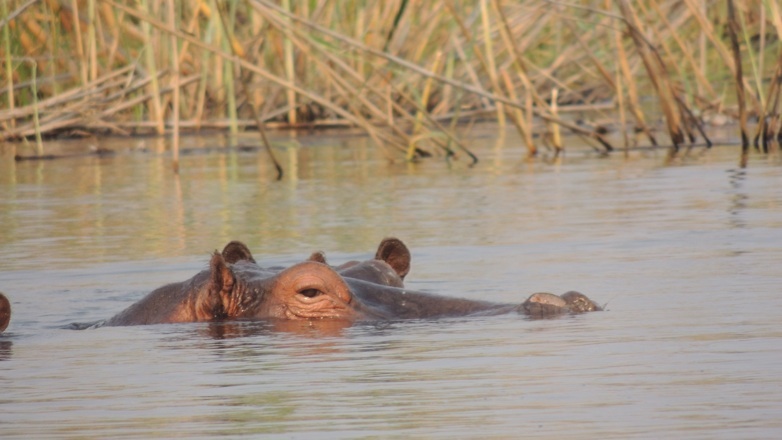 Renowned as a country for its arid desert landscape, Namibia is also home of lush pastoral countryside. The Namushasha River Lodge in Namibia has so many amenities on its own; it could be considered its own destination. Sit back on the balcony of your room and watch the hippos at play in the river below. There are tours offered here by boat or and game drives, to see even more of the local wildlife.  The region is particularly impressive to bird watchers as it contains over 400 species. There are two restaurants to dine in on the resort's property.  There is also a relaxing swimming pool in which one can cool off in after a long day's outing.
Rate: As low as N11,643.9
8. Park Inn by Radisson Sharm El Sheikh Resort – Sharm El Sheikh, Egypt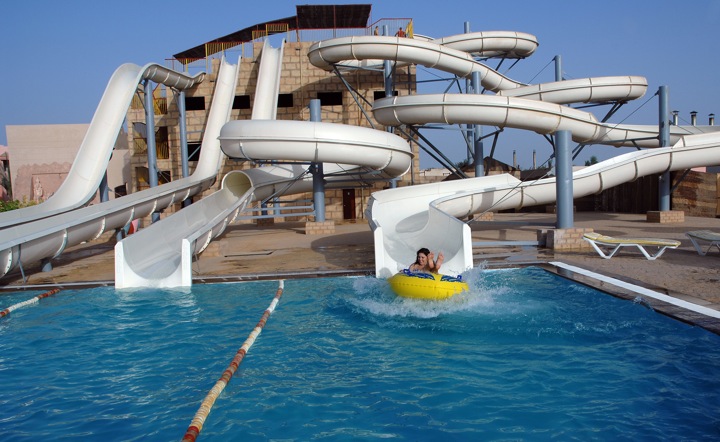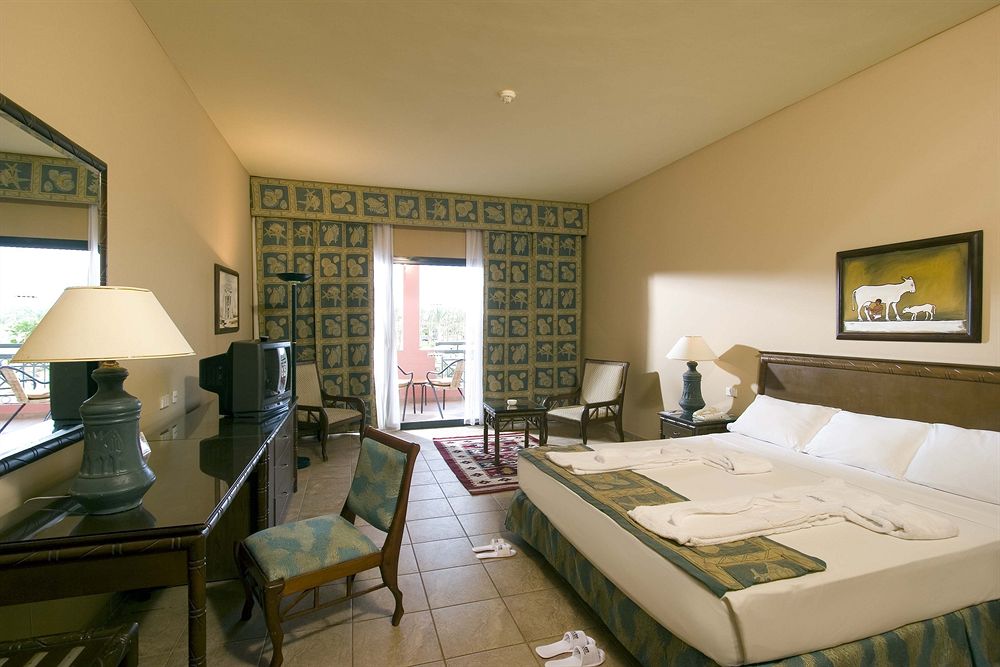 The Park Inn is one of the most popular all-inclusive hotels in Sharm El Sheikh. Recently pricing has dropped considerably and can be considered one of the cheapest all-inclusive resorts with luxury surrounding.  Gain an absolutely stunning view of the Red Sea on the Sinai Peninsula with sand so fine, it almost seems like it's made of gold. Amenities include an indoor Jacuzzi, fully equipped health club with a sauna and steam rooms, spa and beauty salon. The real star for guest's right on property, especially those with children, is Aqua Park. Everyone will have fun with the 31 slides of all sizes, swimming pools, wave pool and lazy river ride. The hotel is located nearby several attractions, including the Rehana Beach, Jackson Reef and SOHO Square, amongst others. Visit: Park Inn by Radisson Sharm El Sheikh Resort
Rate: As low as N11,963.20
9. Travellers Beach Hotel & Club – Mombasa, Kenya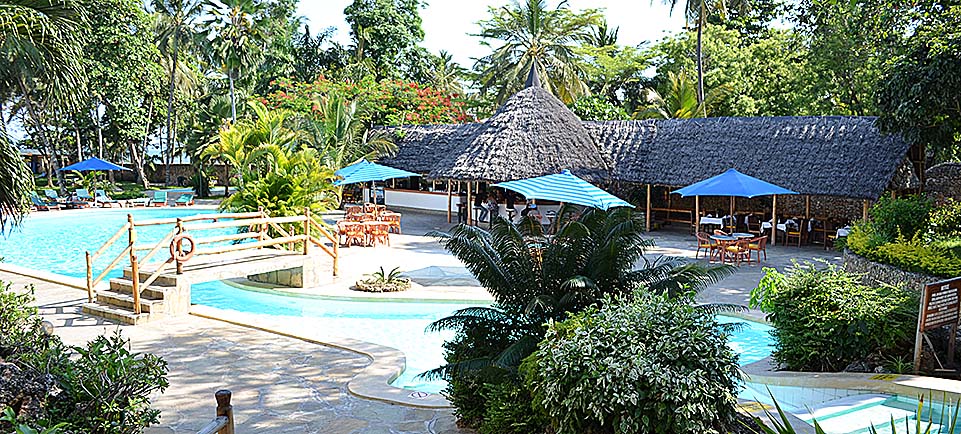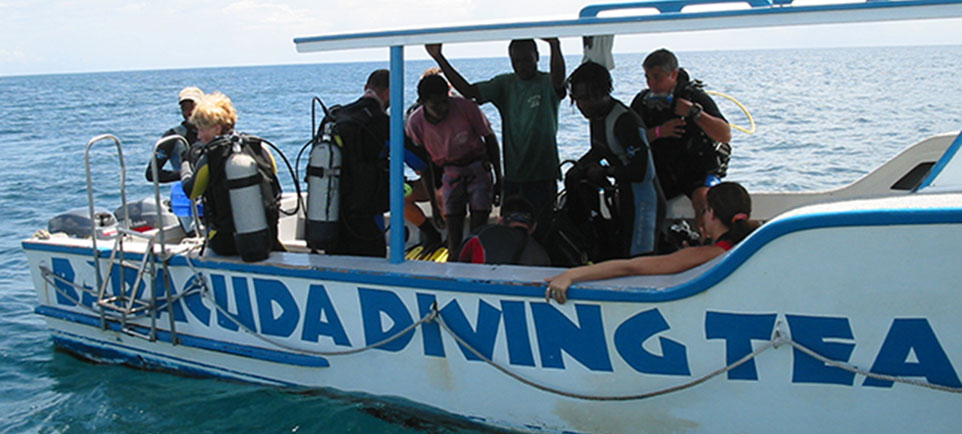 Travellers Beach Hotel & Club is also extremely popular, for the simple fact that it is very affordable all-inclusive resort. All rooms are comfortable and similar with air-conditioning, television and telephone, whilst the 'Superior' category room faces the oceanfront renders an unforgettable view.
For dining, there are three different restaurants including buffet style, an Italian restaurant La Peragola and Sher-e-Punjab which offers Indian food. Amities located on the premises include tennis and squash courts, live entertainment in the evenings, a wellness and health centre that offers soothing massages, two swimming pools, plus another one for children. Optional activities are available on the premises, such as snorkelling lessons for an extra fee. Visit: Travellers Beach Hotel & Club
Rate: As low as N25, 710.00
10. Voyager Beach Resort – Mombasa, Kenya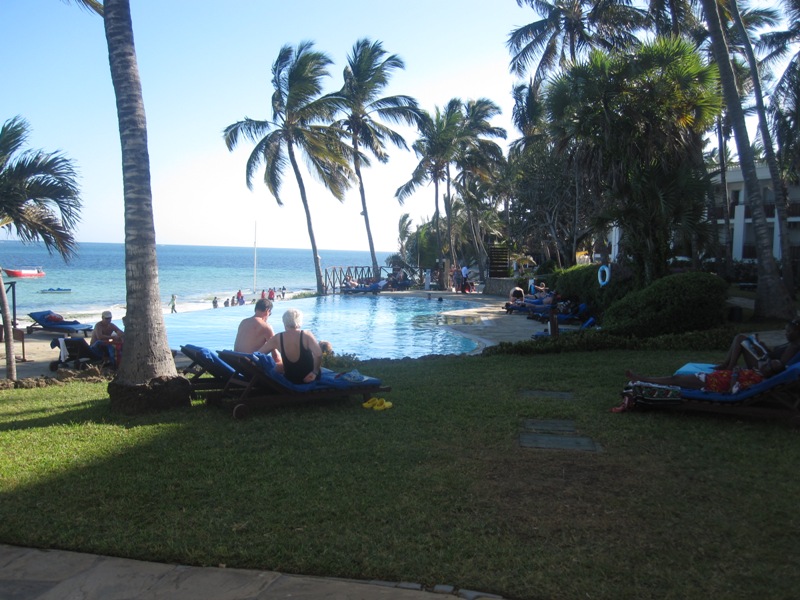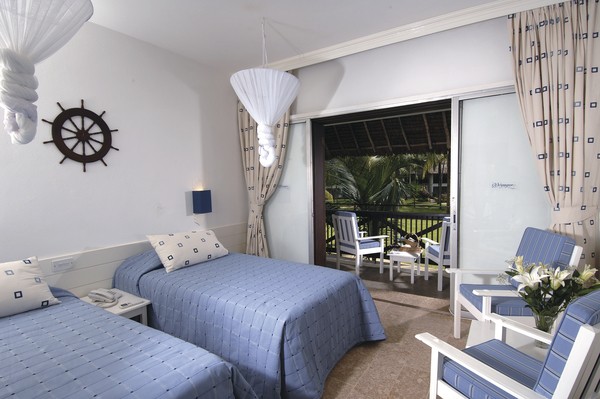 Nearly everyone has heard of the Voyager Beach Resort in Kenya and one will understand why it is so popular once you visit there. The resort overlooks the Nyali Beach and is only seven kilometres away from the major city centre Mombasa.  All cabins here have private balconies, each with its own stunning view. There are three restaurants on the premises as well as a children's club, a hair salon and even a glass bottom boat that takes you to see the local marine life. One can get a lot done without having to leave the area though there is quick transportation to all local attractions.
Rate: As low as N17, 944
Try out new activities included in your all-inclusive package, or you take advantage to enjoy the things you love by tailoring your stay to suit your interests. All-inclusive holidays are ideal for families and those seeking a more price saving option.
Here's a little secret for you. Many resorts have promotional special, whereas they discount their pricing even more. Check out the specials and dates they may offer. With this array of inspiring collections, you will find that the 10 cheapest all-inclusive resorts in Africa have even gotten cheaper.