It is a tall tale that there is no cheap hotel in Abuja! The days of arriving at a hotel and paying exorbitant rates for a nice room is gone because there are a wide variety of cheap hotels in Abuja. The metropolis is a place where rich and political paramount people in Nigeria live; full of charm, elegance, opulence, fun and leisure. However, this doesn't mean you have to spend all your savings for a hotel room.
We combed the city of Abuja for some beautiful hotels and they are affordable and exquisitely run. Here is a list of 10 of the cheapest hotels in Abuja:
1. Ajoy Hotel and Suites

Ajoy Hotel and Suites is the kind of place that brings beams to the faces of bargain hunters. The hotel is affordable, well-located and unique. It's a place where you can relax and enjoy your holiday. The rooms are well-equipped with modern facilities and are named after the states of Nigeria. Good value, hygienic and well-organized! Visit: Ajoy Hotel and Suites
Rate: For as low as N10, 000 per night
Location: Plot 757, along 69(A) 2 crescent, Gwarinpa estate
2. Alexis Hotel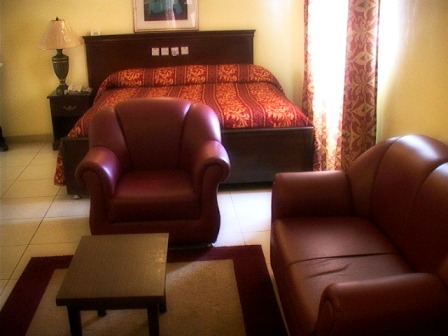 Located just 25 minutes from Nnamdi Azikwe International Airport, Alexis Hotel is standard lodging house with impeccable rooms and a world class amenities. The rooms are gleaming and they have private bathrooms, royally-made beds and curtains. The hotel rates are discounted and affordable. The hotel may not be a lap of luxury but the simplicity and hygiene, location and cheap rates make it one of the most affordable hotels in Abuja. Visit: Alexis Hotel
Rate: For as low as N12, 000 per night
Location: Plot 693 Obafemi Awolowo Way Zone B4, Jabi  District Abuja
3. Arcade Suites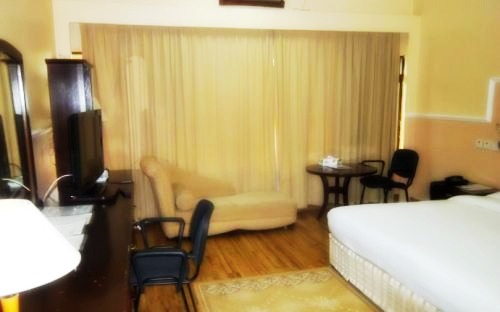 Arcade suites is a hotel for a modest traveller. Comfortable, affordable and clean! The hotel offers a wide range of room types for modest travellers. Everything about this guest house is comfortable with touches of fashinable nuggets. In-room amenities are available such as private bathrooms with toiletries, telephone, air conditioning and a TV.
Rate: For as low as N15, 000 per night
Location: Plot 68, 1st Avenue, By Shehu Shagari Way, CBD
4. Hotel Rosebud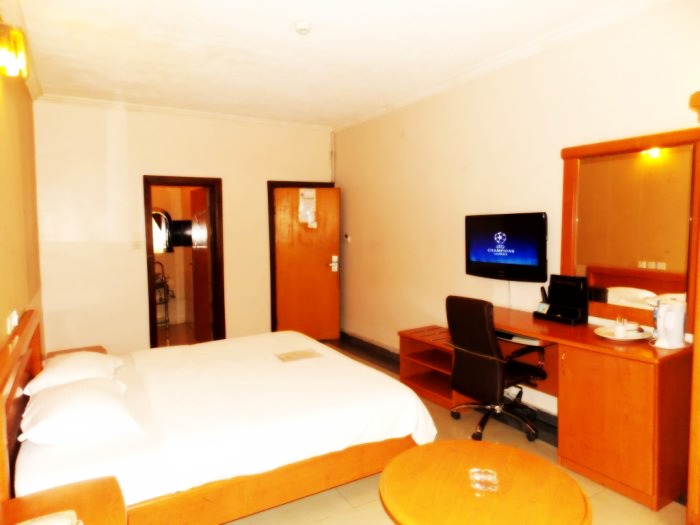 Hotel Rosebud is a bed and breakfast lodging choice for budget travellers. All rooms are equipped with air conditioning, TV, electric kettle and a private bathroom. The hotel offers modern facilities and services such as 24 hours African restaurant, laundry services and internet services. Hotel Rosebud is more than plain; it is stylish and very affordable. Visit: Hotel Rosebud
Rate: For as low as N13, 000 per night
Location: 33 Port Harcourt Crescent off Gimbiya Street, Garki, Area 11
5. Koraf Hotels and Apartments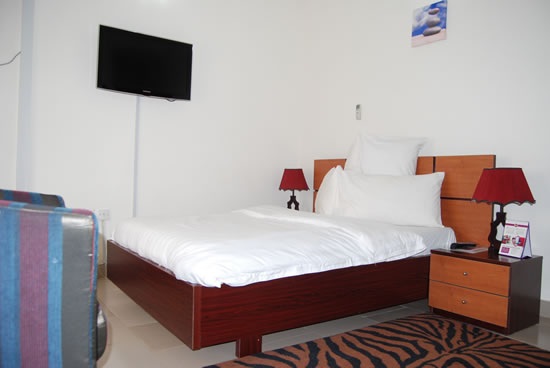 Located at the foot of Dawaki Hills in Abuja, Koraf Hotels and Apartments is an inexpensive and vibrant lodging set of apartments, with great views, and friendly staff for both fussy and unfussy travellers. The hotel has a wide variety of rooms – both basic and stylish rooms. All rooms and apartments are well-equipped. The hotel offers fascinating views of the hills and it is complemented by exquisite facilities and services such as restaurants, garden, free internet access, DSTV, laundry services etc. The amazing hotel rates make it one of the top reasons to stay here during your holiday.  Visit: Koraf Hotels and Apartments
Rate: For as low as N15, 000 per night
Location: Plot A13, Dawaki Extension 1, Off Kubwa Expressway , Opposite Gwarimpa Estate
6. Ritman Hotels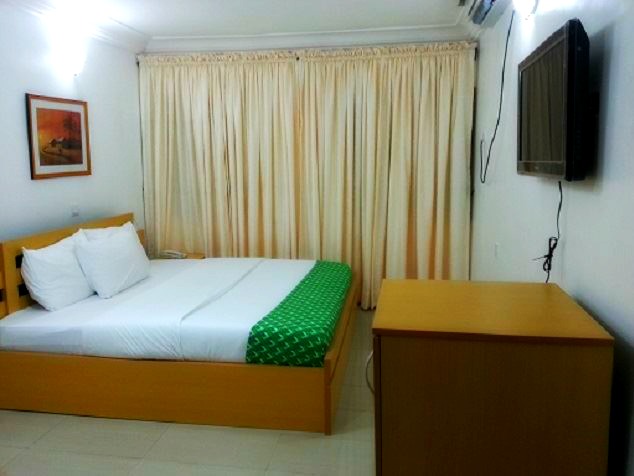 Ritman Hotel is an unsoiled and comfortable hotel offering value and coziness. The rooms are tastefully decorated, furniture are polished to aptness and have modern amenities. In this hotel, it's absolutely quality over quantity. Ritman Hotel is notable for its luxuriousness and cleanliness. They offer free beakfast, free 3G internet access, 24 hours power supply and many more. If you are staying for a longer duration, you will be given discounts on hotel rates. Visit: Ritman Hotel 
Rate: For as low as N12, 000 per night
Location: No 5 Christina Ajaiyi Okunuga Street Road 11, Gwarinpa
7. Parkview Hotels 
The Parkview is an ingenious hotel with some of the capital city's low-cost rates. Provided that the rooms here are sophisticated and luxurious, the hotel is an interesting choice for business travellers, budget travellers, honeymooners, modest families and other laid-back travellers. The rooms are well-equipped and tastefully furnished. The hotel offers car rental services – airport pickup and drop-offs, fitness centre, restaurant and bar, internet café/business centre, laundry services and many more. If you are looking for an affordable hotel in Abuja, this is the safe bet for you. Visit: Parkview Hotel 
Rate: For as low as N15, 000 per night
Location: Plot 2390, Takoradi Street, Opposite Amusement Park, Wuse Zone 1
8. Dayspring Hotel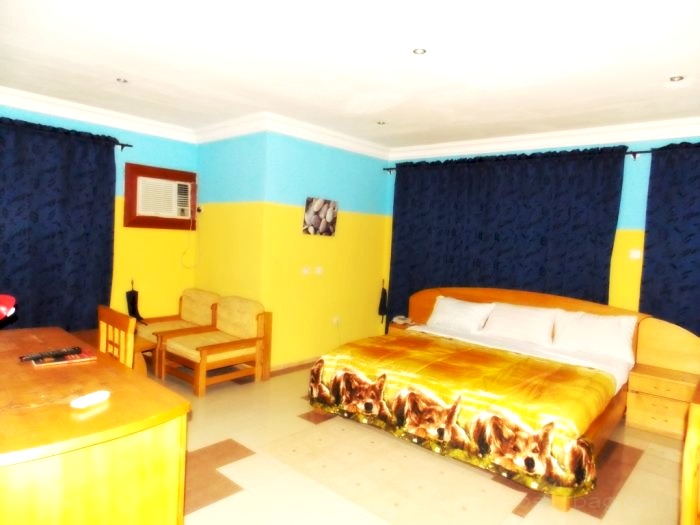 Photo Source: Hostelbag.com
Dayspring Hotel is a typical inexpensive hotel, offering modern facilities and well-designed rooms. The hotel has an in-house tantalizing restaurant with a bar and they offer a wide variety of continental and African dishes.
Rate: For as low as N8,500
Location: Plot 4 Juba Street, Zone 6, Wuse District
9. Trafford Hotel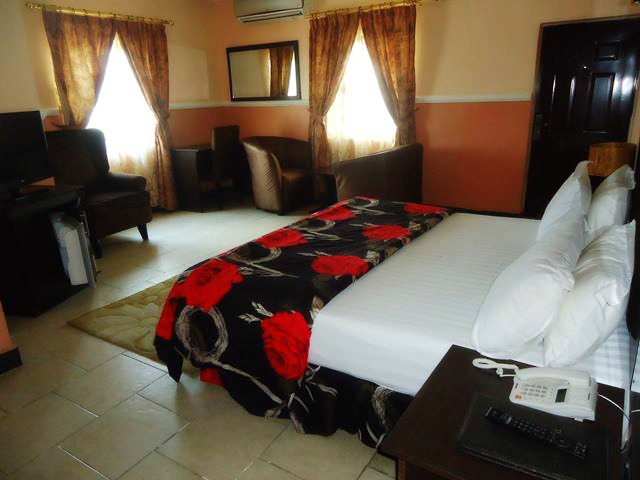 It is no surprise that Trafford Hotel is a well-liked and popular with all kinds of travellers – International and local, from Individuals to families. The hotel facilities are sparkling and efficient, the staff are friendly and the rates are affordable. The room décor is stylish and lovely. The hotel offers modern amenities such as fitness centre, restaurant and bar, laundry services and 24 hour room services. Visit: Trafford Hotel 
Rate: For as low as N15, 000 per night
Location: Plot 13/14 2nd Avenue, Or Wole Soyinka St., Gwarinpa
10. Western Dreams Hotel 
Western Dreams Hotel is a hospitality oasis that will make your heart swoon. With its sophistication and luxury, the hotel rates seem just too good to be true. The best part about this hotel is the beautiful outdoor pool, where guests can relax and rejuvenate. The hotel rooms are tastefully furnished and make guests feel at home. With attractive décor touches, great value and terrific location, Western Dreams Hotel is a place to be. Visit: Western Dreams Hotel 
Rate: For as low as N17, 000 per night
Location: Plot 387 Idris Ibrahim Crescent, Opposite Golf Course Jabi