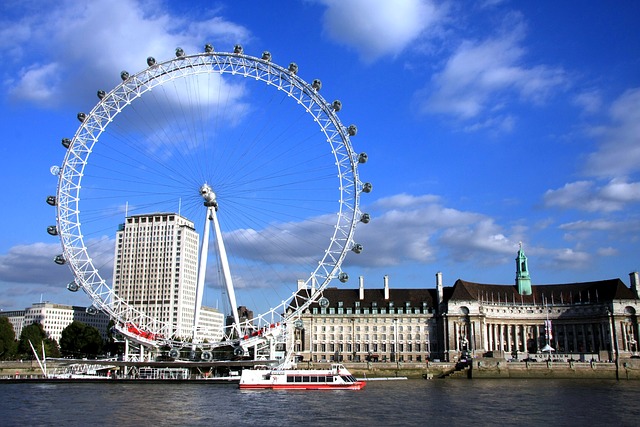 United Kingdom has always been a favourite destination for many Nigerians. The country maintains its ability to captivate and excite Nigerian travellers. Every year, more and more Nigerians choose to holiday in some of the amazing cities in the country. Composed of England, Northern Ireland, Scotland and Wales, the country has great cities which are stepped in history and rich in heritage. These cities offer fascinating attractions, shopping malls, English restaurants, interesting activities and events; they'll definitely suit your choice of holiday destinations.
Here are the 10 amazing cities you must visit in United Kingdom – how many have you been to?
1. London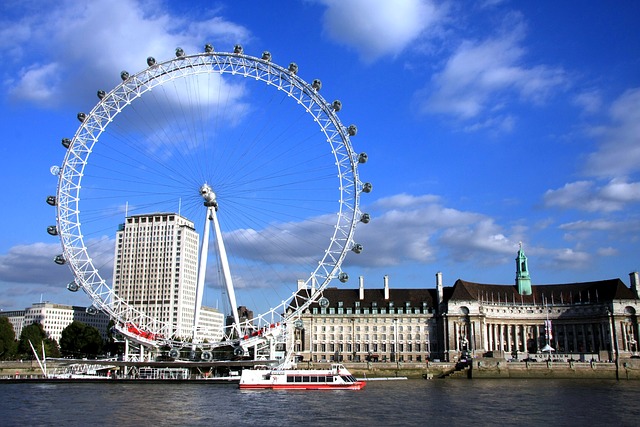 London has become the number one hotspot for Nigerian travellers. The city is also known for its beautiful scenery, urban culture, art galleries, live music and theatre scene, historic museums, gorgeous green parks, including amazing shopping and dining. There is always something happening and so much to see. You can visit places like the London Eye, Big Ben, Westminster Abbey, Trafalgar Square, Kew Gardens and Tower Bridge and indulge yourself in a breathtaking experience. Visit London and become a 'Londoner'!
2. Liverpool
   Beatles Story Museum. Photo Source: Liverpool Trip
When you visualize Liverpool, you probably think of the famous football club, right? Well, there is a amazing city in United Kingdom called Liverpool and you will be surprised at everything the city offers. Liverpool is the perfect destination for football and of course interesting activities especially music and nightlife. Liverpool is home away from home, it's a place to socialize and network with people. You can go on Liverpool Beatles Tours and visit places like Penny Lane, Beatles Museum, Strawberry Field, The Casbah Coffee Club, The Cavern and many other places, where you get to feel the history of the city. Your will definitely love it in Liverpool!
3. Glasgow
     Bothy Restaurant.  Photo Source: Slack12
Glasgow looks beautiful and sounds gorgeous, it's one of the most lively and stylish cities in UK. The city is rich in local history and heritage. There is no shortage of events and interesting activities in this great city, there is something for everyone. Glasgow is a hub for music, festivals and exhibition. For a taste of Scottish cuisine, visit Bothy restaurant, where you will find delicious meals to gobble. With so many things to do, you should take your time to enjoy yourself.
4. Birmingham
 Villa Park – Aston Villa FC. Photo Source: Brian Clift on Flickr
Visit Birmingham and experience one of the amazing British cities where culture and recreation share a blooming space. Explore art collection and exhibitions at the Birmingham Museum and Art Gallery; see a movie at The Electric, the oldest working cinema in UK, visit the Villa Park, the home of Aston Villa and catch the views of the football club. Birmingham boosts reputable shopping stores and unique restaurants. The moment you arrive at Birmingham, you will know your vacation is going to be a memorable one.
5. Edinburgh
      Holyrood Park. Photo Source: John Brosz
Edinburgh, the capital city of Scotland is filled with history and vibrant culture. The city has all the appeals of a cosmopolitan city with stunning scenery. If you are adventurous person, visit Holyrood Park and walk to the park's highest point, where you will find Arthurs Seat which sits 251m above sea level. You will get everything you need in Edinburgh – food, shopping, fun-filled nightlife and beautiful attractions, plus close proximity to the countryside.
6. Cambridge
    Cambridge University. Photo Source: Caffeinehit
Cambridge is a fascinating city with cultural and recreation activities. The city is home to Cambridge colleges and one of the best universities in the world – University of Cambridge. The city has beautiful architecture and majestic buildings, scenic attractions including historic museums. If you love shopping, you will have an exclusive shopping experience in the varieties of detached shops. Cambridge is a unique British city with lots of historic sights to explore, you will definitely have fun!
7. York
York is a perfect destination for everyone. Known for its gorgeous architecture, mesh of picturesque paved streets and fantastic attractions such as York Castle Museum, National Railway Museum, The Shambles, Jorvik Viking Centre and many others. York is a flourishing city with vibrant culture and fun activities. Visit York, go on guided tours and have a swell time at the top-notch restaurants. York enchants every visitor and makes them feel welcome; it will capture your heart and leave a lasting impression.
8. Leeds
       Hall of Steel – Royal Armouries, Leeds. Photo Source: Jamie Dobson
Leeds is an amazing metropolis and home to oodles of restaurants, museums, art galleries and great British Universities. You can easily explore the city and its attractions such as Victoria Quarter, Leeds Town Hall, Leeds Art Gallery, Royal Armouries Museum and many more. If you are a stylish shopper, you will be amazed at the trendy stores where you can shop till you drop. With the mixture of art, shopping and delicious food, you can't have a bad time.
9. Plymouth
  Fishing Boats at the Barbican Plymouth. Photo Source: David Watkins
For lovers of water, Plymouth is an absolute must. The city is well-known for its rivers, nearby beaches, and fabulous sceneries. Plymouth is full of surprises and wonder, with its fascinating underwater world at the National Marine Aquarium. It's a best destination for a family vacation; there are numerous activities for kids and adults. You can go on a sightseeing tour, fishing trips at Plymouth Barbican or even hop on a ferry. Plymouth is one of the most exciting places in United Kingdom and you will surely have a swell time with your family.
10. Chester
 Chester Racecourse. Photo Source: Liverpool Inn
Chester is one of the oldest and historic cities in United Kingdom; the city has breathtaking treasures and beautiful attractions which undoubtedly contributed to the growth. Located in the North West of England, Chester is becoming a popular destination for tourists. The city is rich in nature, you will experience nature at its peak at Chester Zoo where you get to see diverse of wildlife, relax and be inspired by the beauty of the natural surroundings. Enjoy a day out with your friends or family at Chester Race Course. With an abundance of shopping malls, cafes and restaurants, you will definitely find something to do.