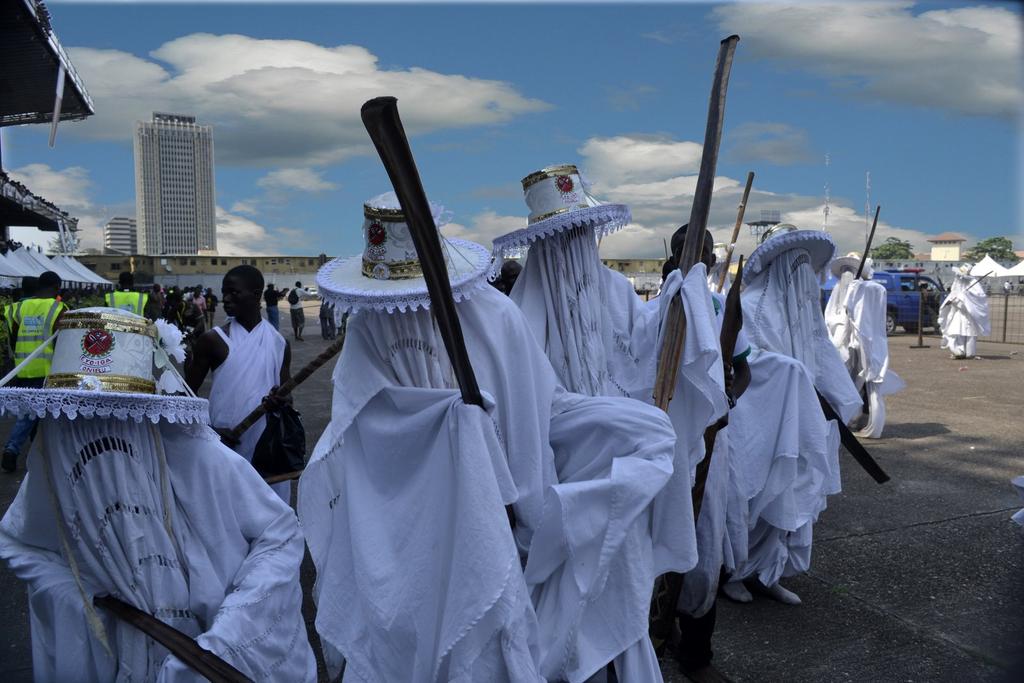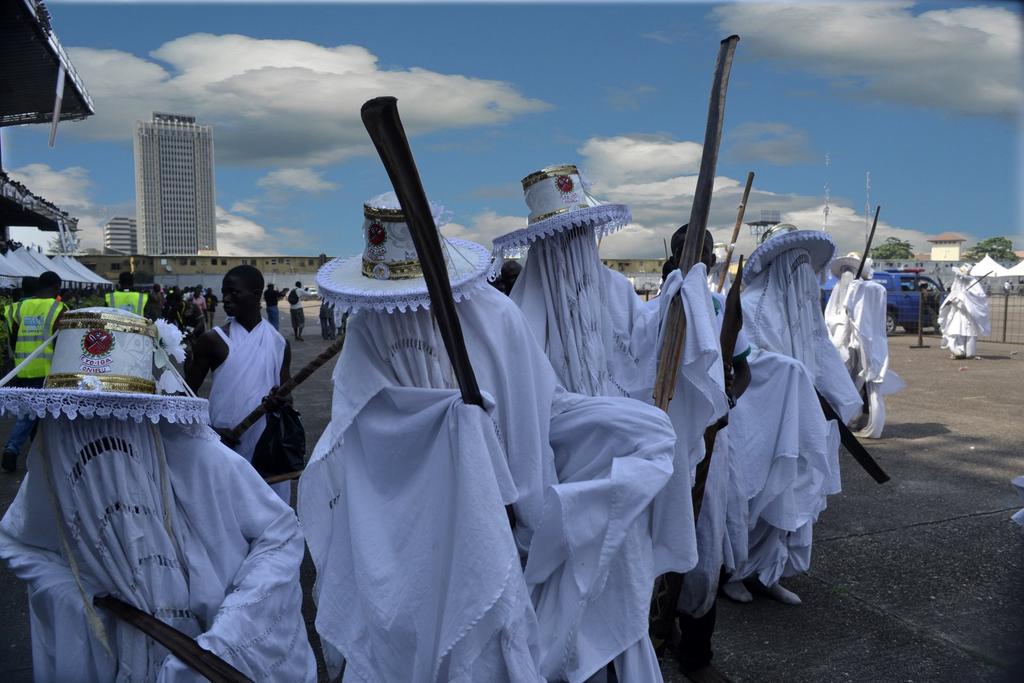 One of the most fascinating things about coming to Nigeria as a tourist is to escape the ordinary and experience weird and mind-blowing festivals around the country. The country has a lot of cultures and traditional customs which are fully expressed in festivals.
Here are some of Nigeria's festivals that have a lot of weird activities that you would definitely enjoy:
1. Eyo Festival
In the past, the Eyo Festival takes place when they want to escort the soul of any departed King or Chief in Lagos and also in welcoming another king.  White clad Eyo masquerades are seen in their thousands with some as tall as a palm when they move around, this festival is celebrated in Tinubu Square Lagos and these masquerades can beat up people who are seen with bicycles, motorcycles, suku which is a popular hairstyle among the Yorubas, those who are putting on sandals and anyone who smokes during the festival.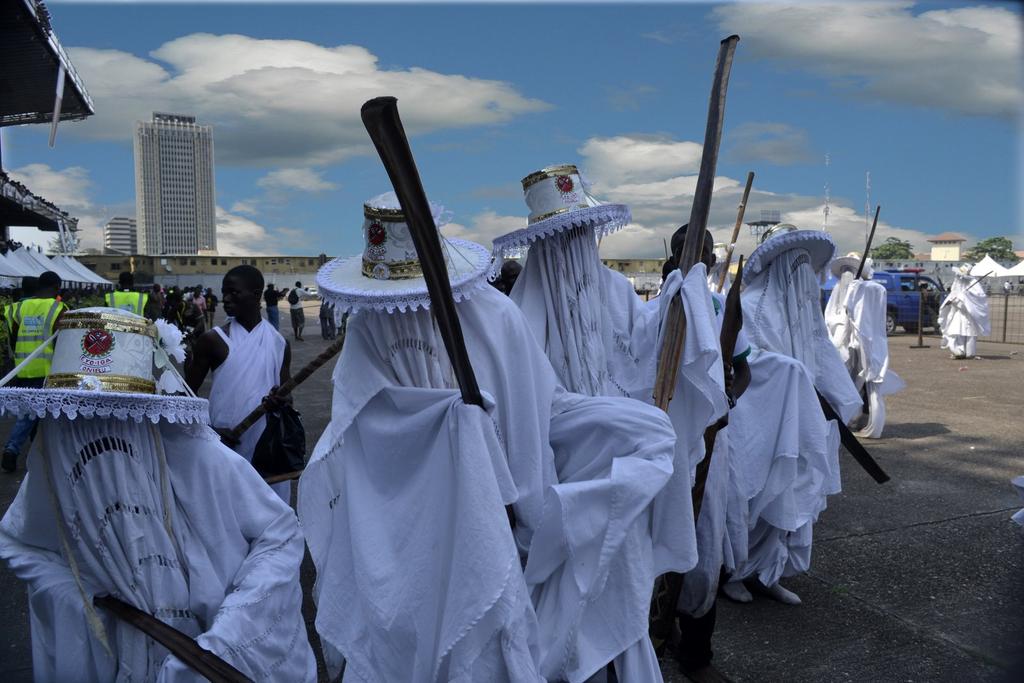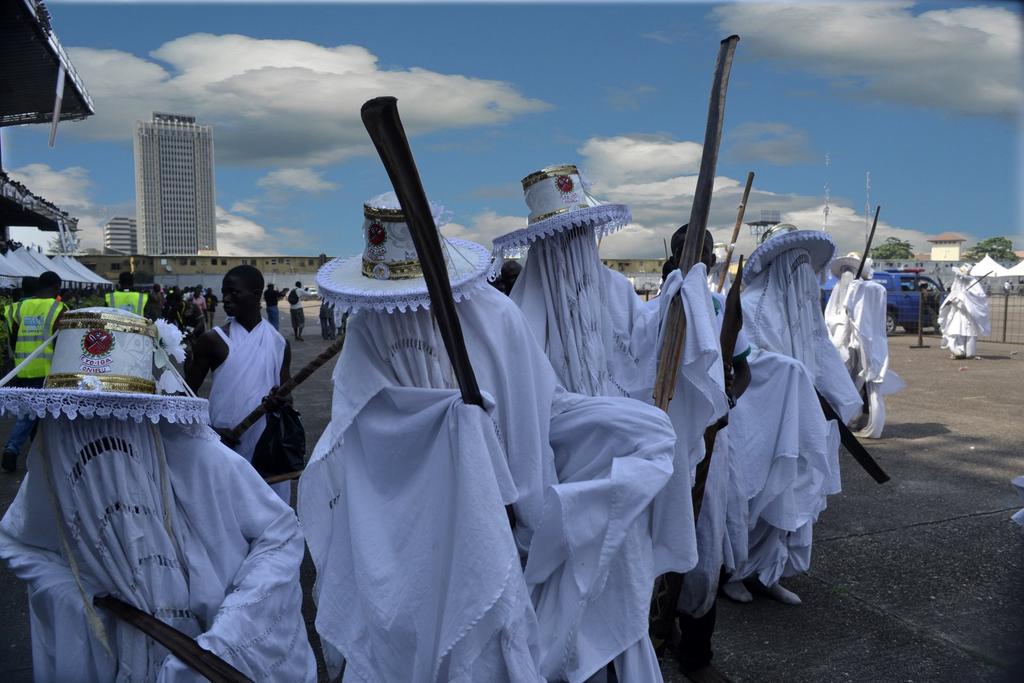 2. Sango Festival
Sango Festival is a celebration to honour an ancient hero, Sango – the god of thunder in Oyo State. In this festival the Sango faithful are decorated in a weird manner, all dressed in red while the Ifa priests are clothed in white regalia.  Masquerades, drummers and hundreds of traditional dancers still give this festival one of the most respected and experienced by thousands of tourists around the world.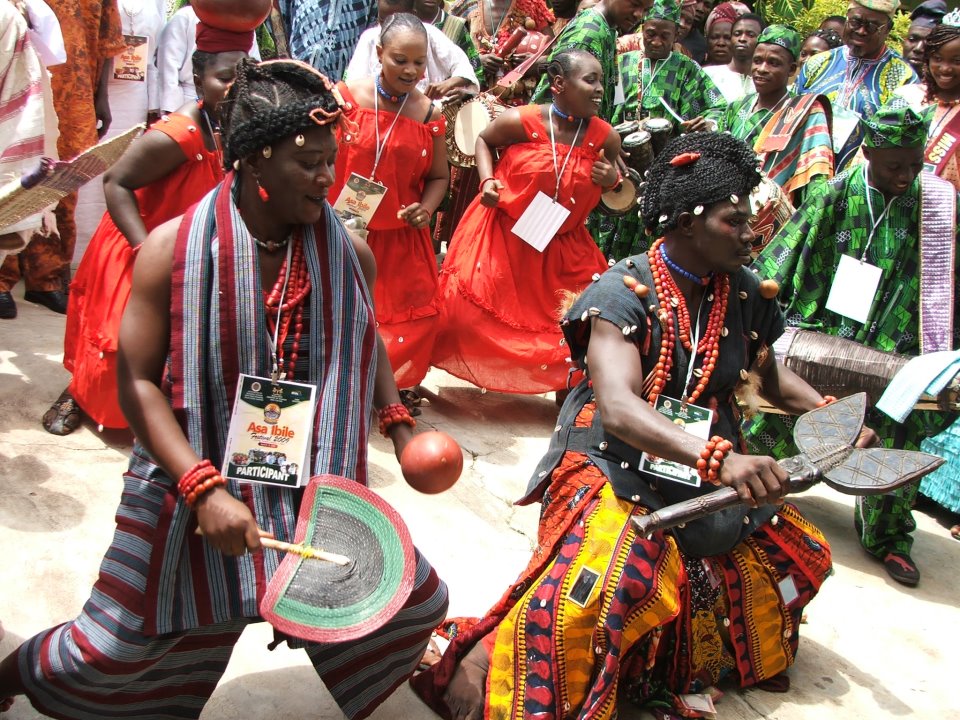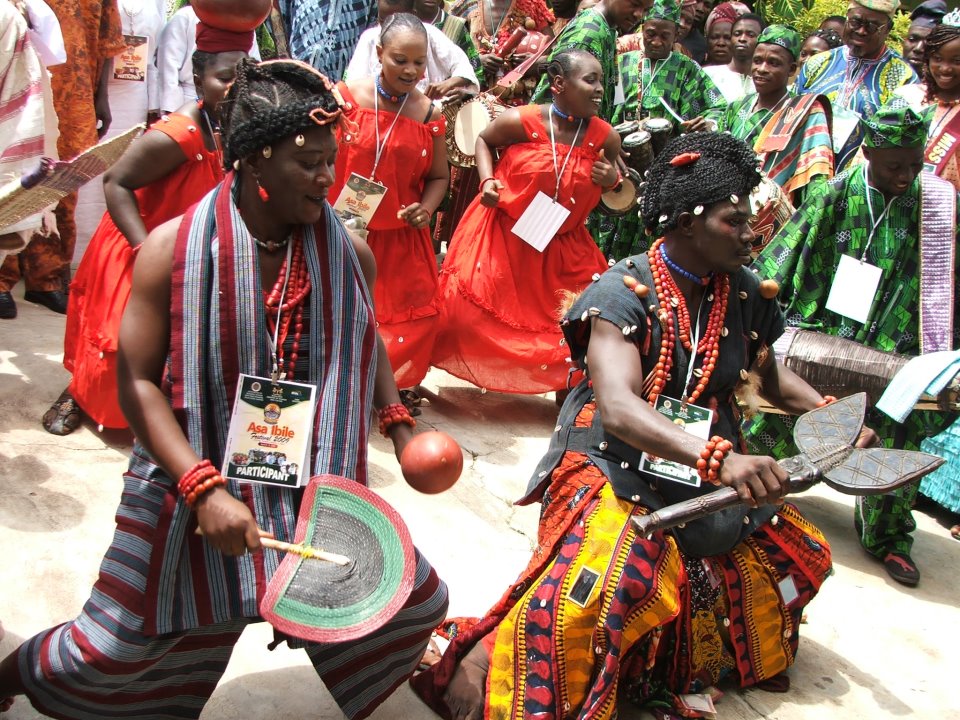 3. The Benin Festival
The Benin Festival is held every four years, at the end of raining season in Benin. Thousands of people gather together to witness this weird festival, where eligible men and women in the prime are put in this matchmaking festival as they become ritually acquainted.  In the olden days, these young men come out nude, but nowadays, they are clothed and heavily painted. It is only the wealthy families in Benin who can afford this expensive ceremony. The ladies are beautiful dressed with heavy costumes.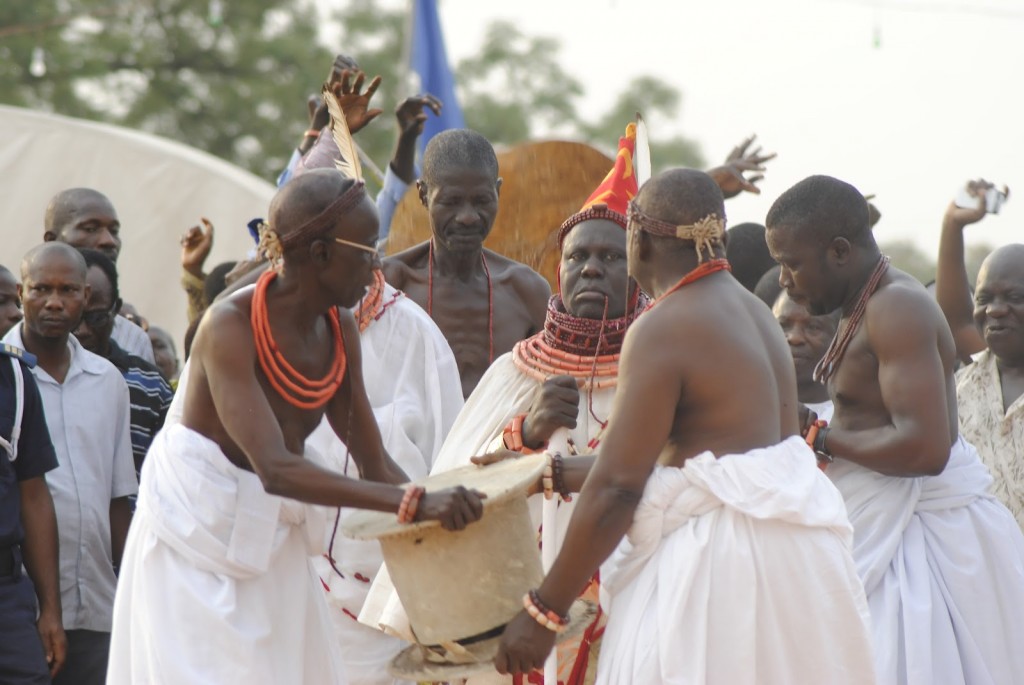 4. Leboku New Yam Festival
If you want to experience the New Yam festival that would involve the celebration of the ancestral spirits and the earth goddess, you should  visit Yakurr in Cross River State where Leboku New Yam Festival takes place. This annual festival has a lot of weird activities which take place within three weeks. Activities such as engaged maidens are paraded, exchange of visits to families, the ancestors are appeased and no one is permitted to do any intense farming. Women dressed in beautiful attires parade new harvested yams at the beginning of the festival.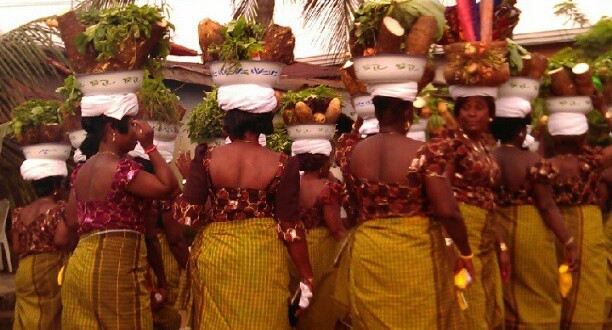 5. Argungu Fishing Festival
This colourful fishing festival is witnessed in a village called Argungu in Kebbi State. This festival is a sort of extreme fishing that is held for four days and thousands of competitors are seen inside the Malan Fada River to catch the biggest fishes with either traditional fishing nets or with their bare hands. Imagine catching fishes that weighs more than a human with bare hands; this makes the festival very weird.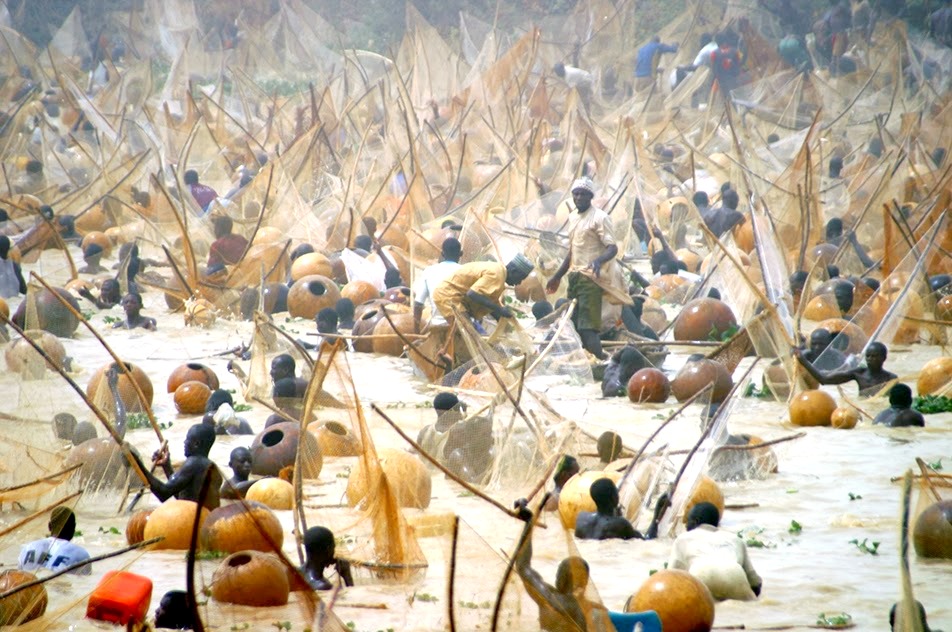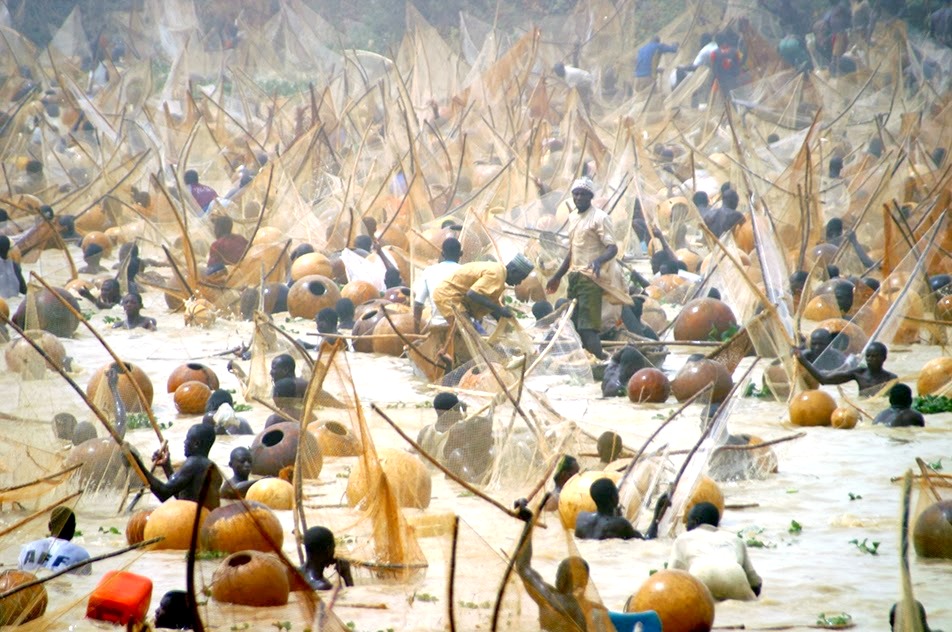 6. Osun Festival
At the end of the raining season in August, the Osun Festival is held at the creepy Oshogbo Sacred Forest for seven days, the Osun devotees celebrates the river goddess, Oshun where the deity priests conduct rituals for protection of the locals. Barren women  are believed to be blessed with children when they attend this festival.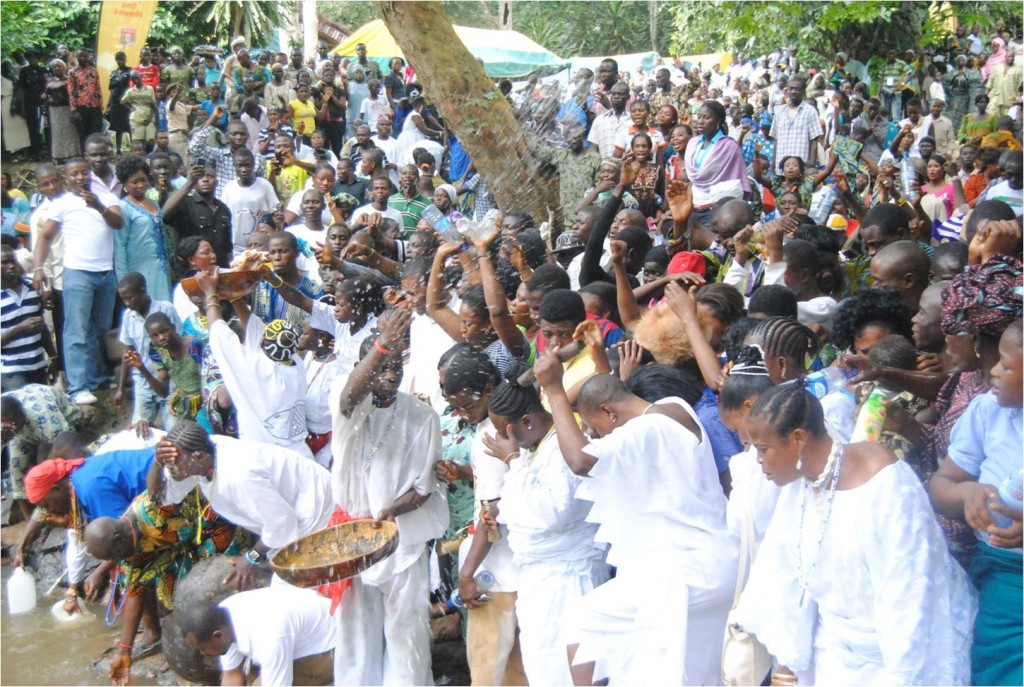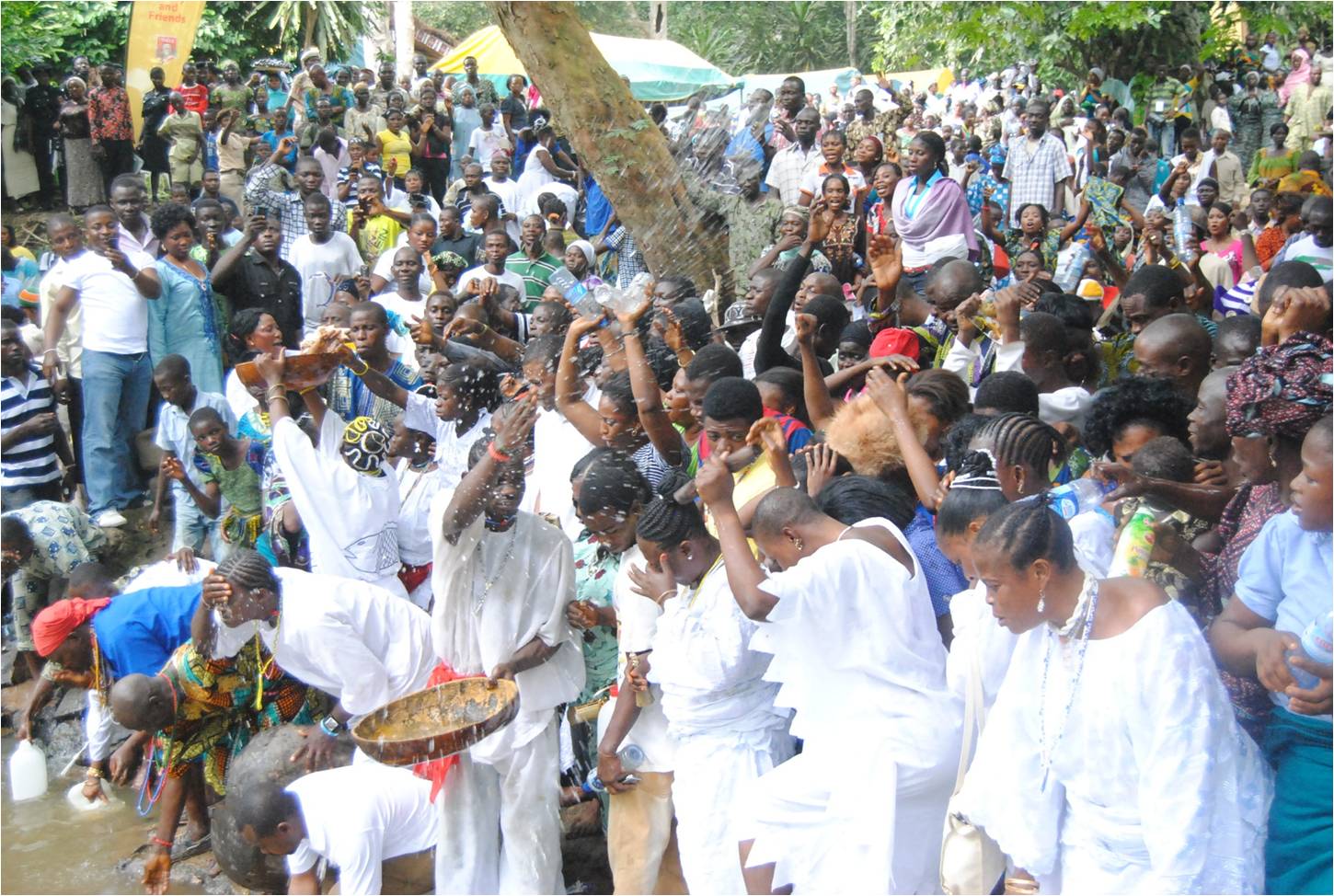 7. Olojo Festival
The Olojo Festival is held in Ife, Osun State where the Ooni ( The King of Ife) separates himself from the world for communion with the spirits to make him pure before the festival and rids his palace of evil forces. The King the lead his people to Okemogun shrine, where he renews his oath as an Ooni at the foot of Oketage hill by a priest.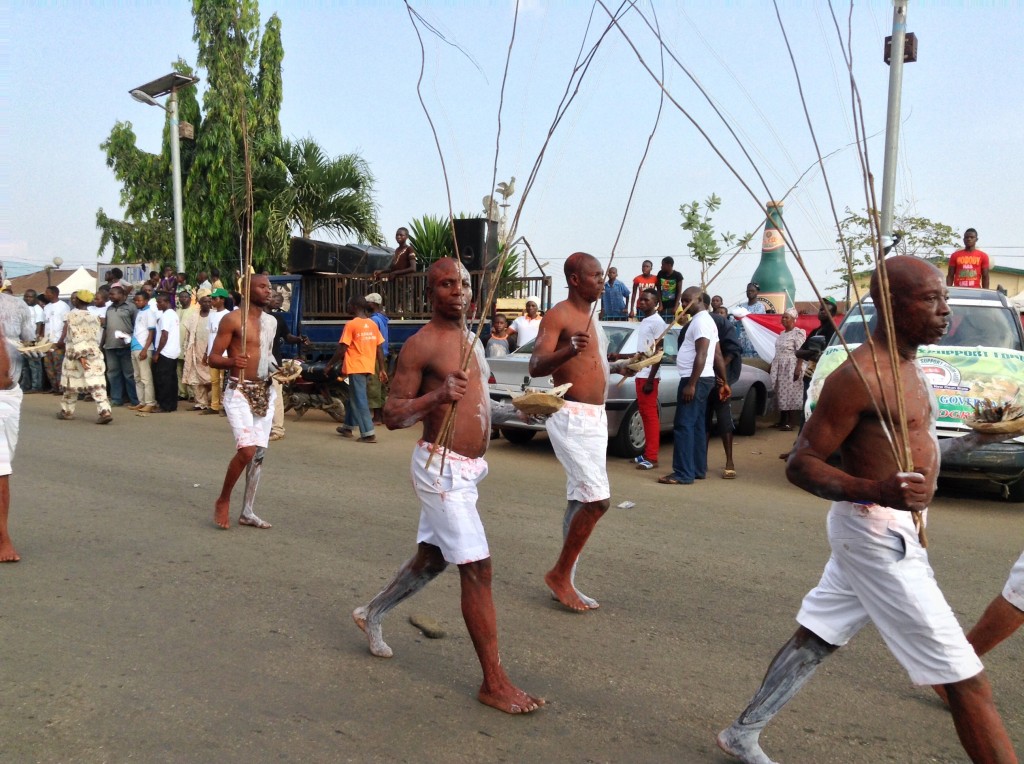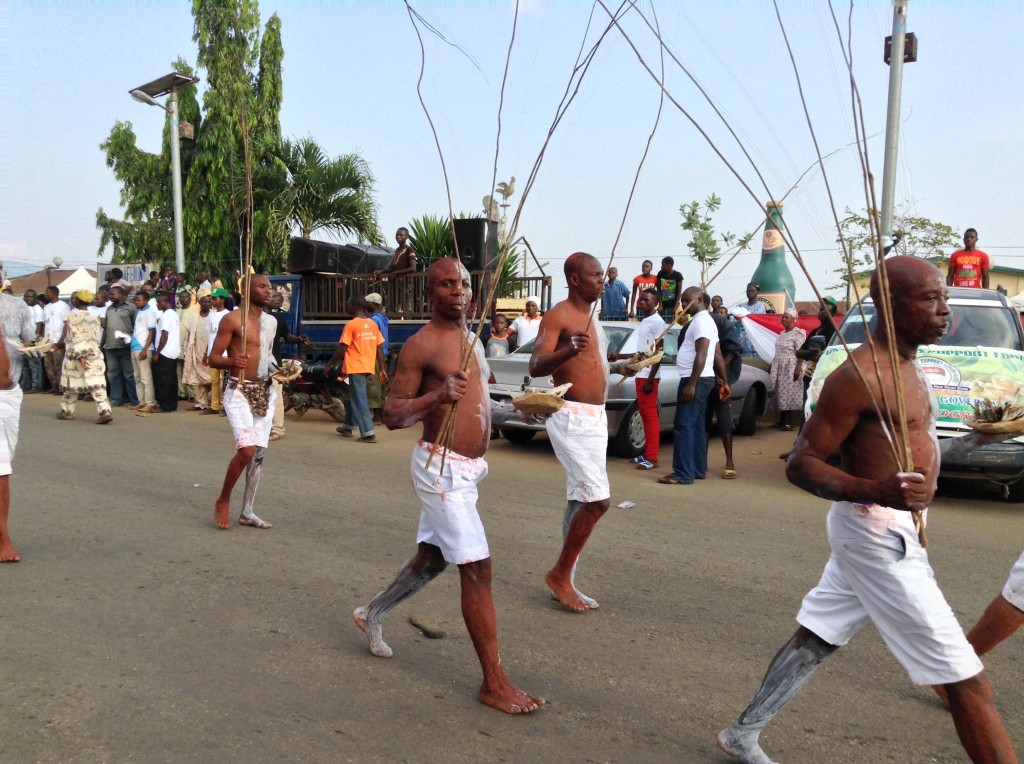 8. Sharo Cultural Festival
The Sharo cultural festival is witnessed by the Fulani tribe of northern Nigeria, this festival  is a traditional rite of passage for the young men who want to get married. There is no love story in this festival because these men are led into a ring without clothes, the man who endures the flogging from men armed with whips amid drumming, loud cheering from the crowd and singing without crying out wins the hand of the bride in question. This festival is so weird because it is believed that any man who can withstand the intense pain from flogging is a strong man, scars gotten are forever.
9. Ivbamen Festival
You may have attended some weird festivals in different parts of the world, a visit to Ozalla in Enugu State would present you to the Ivbamen Festival where boys are initiated in a ceremony that involves some spiritual rites and rituals.
10. The Onitsha Ivory Festival
We have talked about the festivals that are mostly dominated by the men, but in Onitsha Ivories Festival, it is the women who indulge in weird activities, wives of wealthy men are seen collecting ivory and coral that would be used to design their own costumes. Any woman who has been able to acquired plenty coral and ivory to decorate her ivory costume will be given the prestigious title 'Ozo' – An Ivory holder. To be qualified, the participant is expected to have two large pieces of ivory, which weigh 25 kilos each.
Have you experienced any of these festivals? Kindly, share your experience with us in the comment box below.