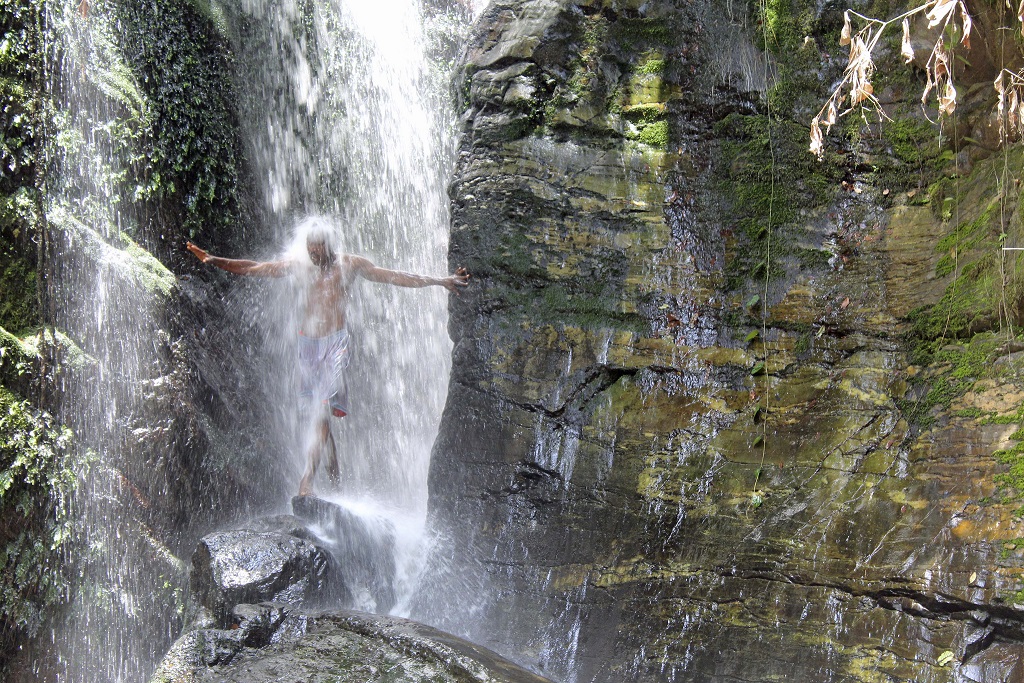 Nigeria is blessed with some of the stunning natural swimming spots available for refreshing and relaxing during vacation or weekend breaks. These scenic swimming spots have become home to some of Africa's most amazing natural wonders. Many Nigerians flock to these destinations during weekend breaks or holidays to enjoy .These swimming spots are places to cool off on a hot afternoon. The cool water activities including other fun things you can do around the areas are just amazing and exciting. It can only take something extraordinary to allure you away from the beauty that surrounds any of these spots.
Here are 10 stunning natural swimming spots in Nigeria;  from waterfalls, springs to waterholes and they are surrounded with lush landscapes and mesmerizing rock formations. Spend time with your friends and family in any of these spots and enjoy immeasurable hours of fun. So grab your swimming wears and a towel, and enjoy the water sliding from the spots.
1. Erin Ijesha Waterfall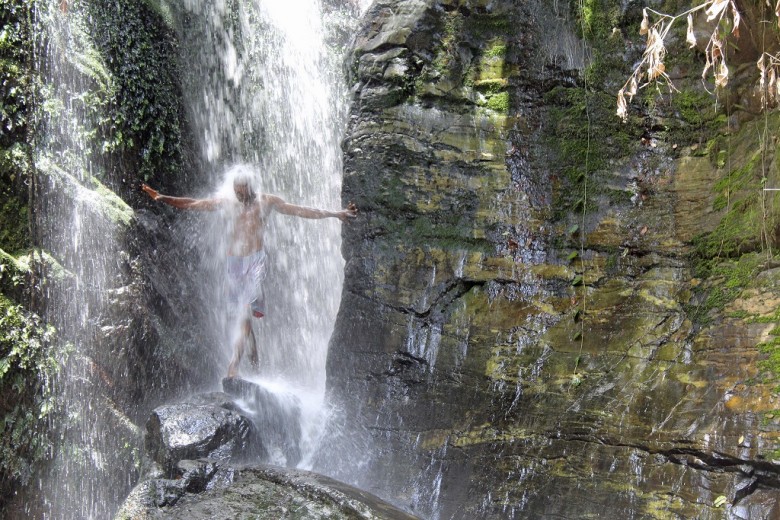 Submerge yourself in the cool waters of Erin Ijesha – Olumirin Waterfall and have a swell time. Within the  Osun seven step waterfall is the swimming spot, which is mystical and offers swimmers something daring to do when they jump inside the water at the base of the falls.  Erin Ijesha falls is referred to as Olumirin by the locals.  It has remained almost secluded because of its religious significance but it is open to the public.
2. Ikogosi Spring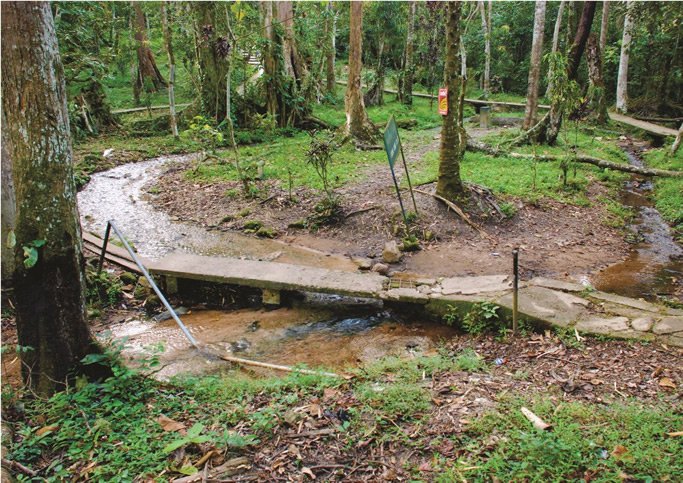 Just be ready to lunge to great depths as your lungs endure while you duck dive down the water in  Ikogosi Spring. It is tucked away by Mother Nature in Ikogosi-Ekiti, where it created a cold and warm spring to flow side by side, with few myths surrounding its origin.  Visit this natural water spot and have a dip in any of the waters. There is no need wasting time if you really want to swim here, just go and make the fishes envious with your swimming skills.
3. Owu Falls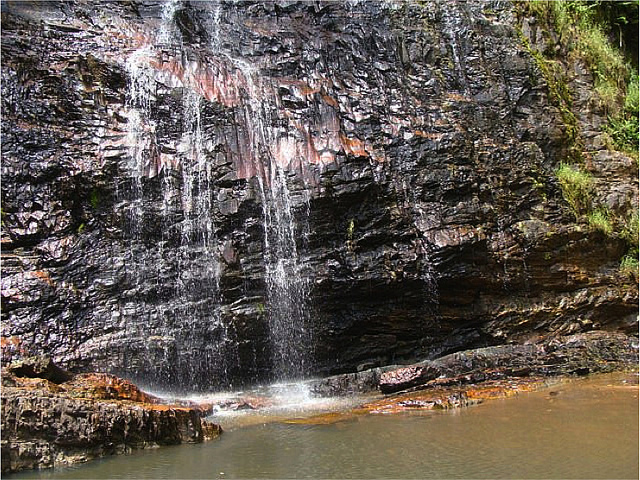 Some said that the heaven has come to be among men at this highest waterfalls in the country, with water cascading down to a pool of  ice cold water. What an experience to swim here during the hot weather? You are not going to be alone when you arrive at the Own Falls because there are a lot of swimmers who are eager to make a dive inside the water.
4. Wikki Spring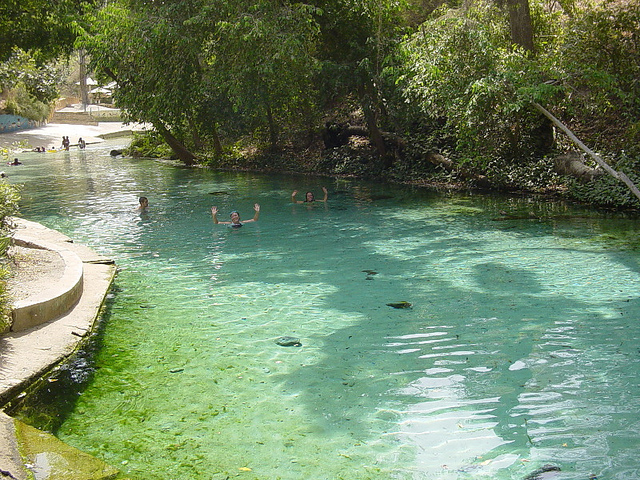 In the local Duguri language, Wikki is translated as 'Where are you? Okay, if you ever  find yourself in this warm water spring which is the largest in Yankari National Park, what are you going to do? This is where you can unwind and relax.  This spring has become the favourite of tourists because of its constant temperate at 31.1°C.
5. Assop Water Falls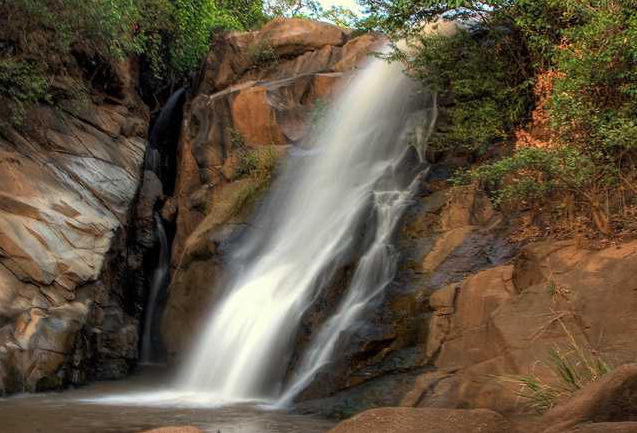 This is a nature gift to the people of Plateau State.  It is situated in a picturesque surrounding that makes swimming exciting.  Just some kilometres along the Jos- Akwanga road, you will find this stunning nature's wonder. Definitely, you will love this place!
6. Agbokim Waterfall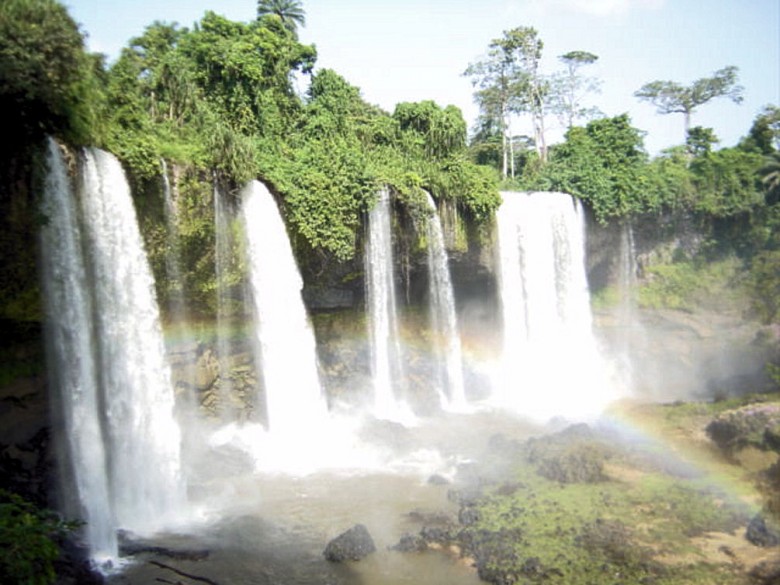 There are a lot of tourist attraction sites in Ikom, Cross River state but Agbokim waterfalls is quite a beautiful spot to behold. This waterfall appears to be falling sheet of water. The cross border experience it gives to Nigerians and Cameroonians is alluring, the waterfall has seven streams that cascades over the rocks  comes down as a seven faced falls.
7. Farin Ruwa Falls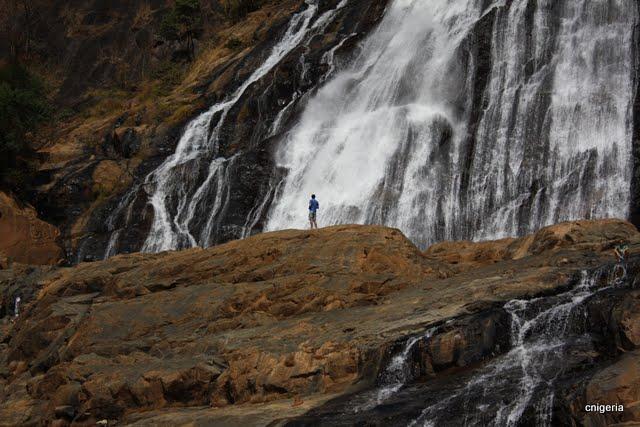 All the way to Nasarawa State is situated the Farin Ruwa Falls. You have a natural swimming spot that has a height of 150m and 50 metres wide. You cannot beat the splendour that comes from this fall that is compared with the Niagra and Victoria Falls.
8. Arinta Waterfall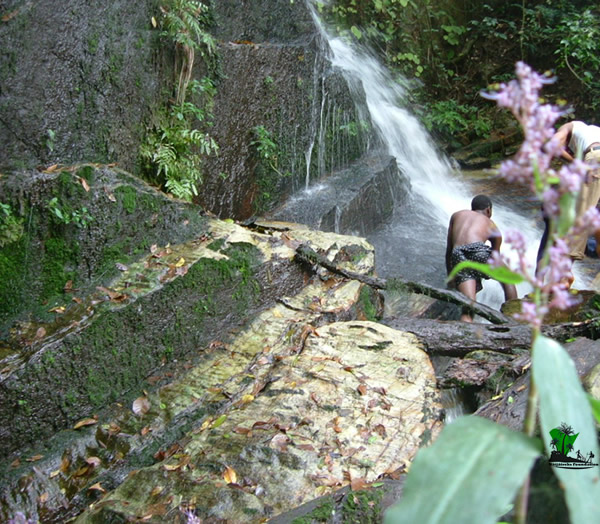 Photo Source:
Naijatreks.com
Are you thinking of going somewhere where only a few do, then it is time to visit the Arinta Water Falls in Ipole-Iloro, Ekiti State.  It is surrounded by natural forest vegetation and it is not far from the Ikogosi Warm Spring.  It is a perfect place for your picnic, relaxation and swimming.
9. Enemabia Warm Spring
Do not expect to see a waterfall here. If you love waters, you would adore this stunning warm spring that is situated in Benue state. You can spend your day swimming here. The scenery of Enemabia Warm Spring is stunning and natural. For those who want to swim in exotic locations, no need travelling out of the country to do so when this warm spring is all yours to conquer.
10. Gurara Waterfalls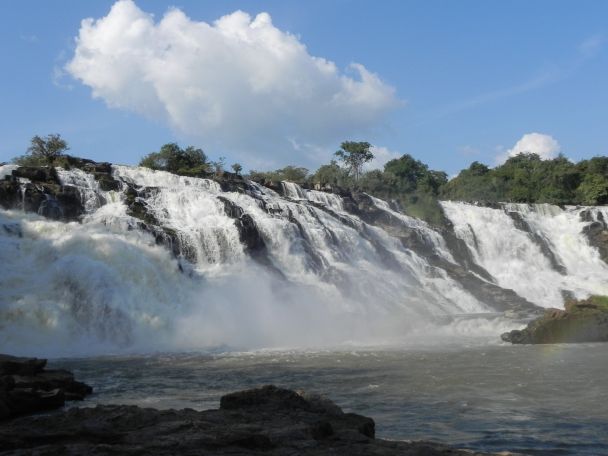 Photo Source: 
Visitabuja.com.ng
The last on our list is a waterfall called the Gurara Falls that is situated along Minna-Suleja road. You can only have one word for this place, blissful and when you take that first step inside the clear water especially during the dry season; do not expect to take a step backward because you are going to take  a that dip.
Have a favourite natural swimming spot hole to share? Let us know in the comment section below: