Statistics Show Increase in Demand for Online Travel in Nigeria
Increase in Demand for Online Travel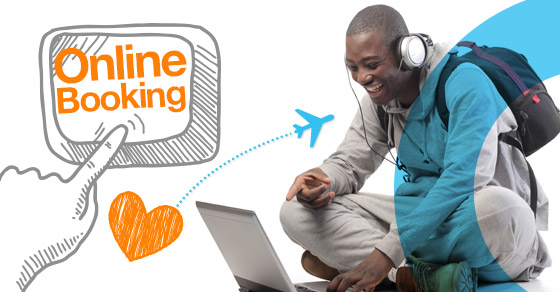 Lagos, Nigeria, February 25, 2014
–
Travelstart.com.ng
, an online travel agency in Africa, which operates in ten countries spanning Africa and the Middle East, today revealed a significant and steady growth of the Nigerian online travel market in 2013, and the expansion of its own Nigerian branch operations.
Nigerian consumers are increasingly relying on the web and mobile devices to fulfil their travel needs, browsing travel websites for travel tips, advice and information about different destinations to visit.
The Head of International Markets, Maija de Rijk-Uys, explains "The substantial growth of online travel bookings in Nigeria signifies strengthening times for Travelstart in 2014 and we look forward to seeing more Nigerians consume travel content on our website."
Travelstart Nigeria witnessed a substantial growth rate in the number of travellers who made their travel bookings on the website in 2013. According to Travelstart 2013 data, the customer base has tripled since 2012. Unique visits to the site almost doubled year on year and bookings increased by 112% as travellers across Nigeria booked air tickets to different destinations through the online travel agency.
"We are motivated by this positive growth in the local online travel industry and we are happy to provide Travelstart customers and prospective users with an easy and secure way to book flights online in 2014" said Lilian Obinna-Igwe, Country Manager.
The increase in online travel sales in 2013, and the intensified demand for an easy-to-use online travel booking platform indicate Nigeria's transition into the tech age. Recently, Travelstart launched a
mobile flight booking website
for Nigerian travellers to instantly search and book flights easily on their mobile devices to which there has been a positive uptake.
Travelstart will continue to develop relationships with airlines, hotels and global tourism agencies in 2014, to secure the best deals for destinations around Nigeria and throughout the world.
###
About Travelstart
Travelstart was founded in Sweden in 1999 by Stephan Ekbergh. Since entering South Africa in 2006 Travelstart has expanded to include Nigeria, Namibia, Kenya, Tanzania, Egypt, and Turkey where it trades as Geziko, as well as a site for the African continent at Africa.travelstart.com.
Travelstart helps consumers on the African continent research, compare and save on domestic and international travel. Travelstart also provides online travel solutions to third party websites through its extensive Affiliate network.
Contact:
Lilian Obinna-Igwe | Country Manager Travelstart Nigeria
Phone: +234 1 2771346-50 | +2348092373201
---
Share the news