Visa Denied Service To Reduce Potential Loss for Travellers
Visa Denied Service Launch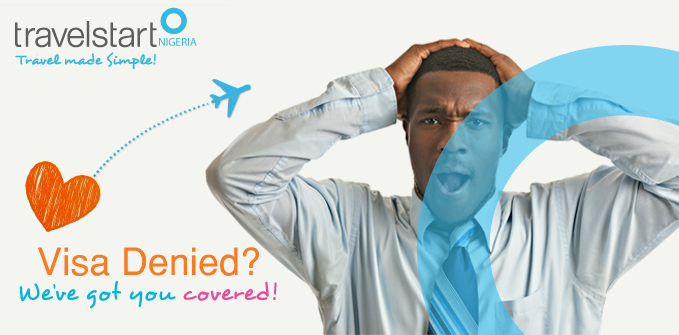 Lagos, 17 February 2015 – Travelstart, an online travel agency in Nigeria, today unveiled a new travel service designed to aid Nigerian travellers through their travel planning process.
The visa denied service is a unique travel feature, which is exclusive to Travelstart in the entire Nigerian Market covers travellers for the cost of airline ticket should their visa application be rejected by an Embassy.
Lilian Obinna-Igwe, Travelstart Nigeria's Country Manager, says "The visa denied service has been introduced based on our major concern for our customers' convenience. We know how difficult it is for customers to book and pay for their flights, only for their visa application to be denied and then, they lose their money due to some certain rules of the ticket they purchased, especially if the ticket purchased is not refundable or cannot be changed. But our visa denied service is designed to relieve customers from all these hassles."
Travelstart internal data analyzes more than 70% of Nigerian travellers lose the cost of their flight tickets after their visa application has been denied. But, the new product is a travel solution that has come to simplify what has been difficult and costly during travel planning process. Passengers get instant refund on full cost of tickets should their visas be denied, without having to wait for weeks for their refunds to be processed through BSP billing and regardless of the conditions attached to the ticket that has been purchased. It's 100% money back guarantee!
Our visa denied service is geared to assist customers with their travel planning process," stated Olufemi Fakeye, Operations Manager, Travelstart Nigeria.
The visa denied product can be purchased during your flight booking process on www.travelstart.com.ng. The service covers you if you are a Nigerian passport holder, or have booked your return international airline tickets on Travelstart.com.ng and for those applying for a tourist visa. The service is not applicable to those applying for business visa, immigration or working holidays. Similarly, passengers with a criminal record and those who have once been denied entrance into any country abroad are not eligible to use this new service.
The new product shows Travelstart's commitment to providing customers with boundless resources to make air travel easy in 2015.
###
About Travelstart
Travelstart is the largest and fastest growing online travel agency in Africa, providing independent flight comparisons between low fares airlines as well as all major international airlines. Travelstart's mission is to make air travel easier for the customer in the aspects of searching, comparing and booking flights. In addition customers can also compare prices and book hotels, car rental and holiday packages. Travelstart is available in South Africa, Namibia, Tanzania, Kenya, Turkey, Egypt and Nigeria.
Contact
Lilian Obinna-Igwe | Travelstart Nigeria Country Manager
Email: lilian@travelstart.com
---
Share the news