Fly To Port Harcourt, Nigeria
Looking for an ideal holiday getaway? Book cheap flights to Port Harcourt with Travelstart.
Port Harcourt is the capital of Rivers State, located in the Niger Delta region and lies along the Bonny River in Nigeria. The city referred to as the 'Garden City' was founded by the colonial Governor general Lord Lugard in 1912 but is named after the then British Secretary of state for the colonies, Sir Lewis Viscount Harcourt in 1913. It is the largest city in the South after Lagos and the heart of Nigeria's Oil industry with virtually all major multi-national oil companies such as Royal Dutch Shell and Chevron are there.
Port Harcourt is an exciting city, full of fun and activities. Visit and experience the hospitality and rich life of the metropolis city. Book cheap flights to Port Harcourt with Travelstart. Travelstart offers flights & hotel bookings and car rental services to make your travel very easy.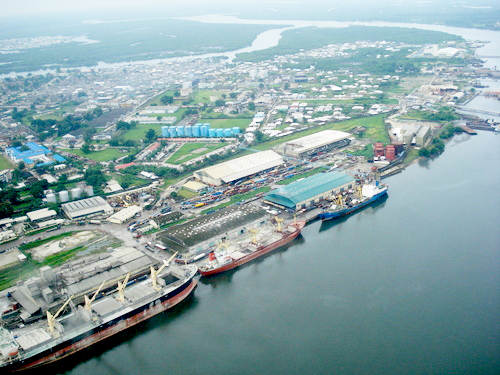 Major Attractions
Port Harcourt Tourist Beach, a very popular beach makes for a great cheap vacation plan. The beach offers you amazing views and atmosphere and it has leisure hub like bush-bar restaurants which offer palm wine, local dishes and great entertainment.
If you love culture, you can visit around November for the colourful annual Rivifest, where locals and tourists are treated to different cultural dances, boat regattas, masquerades and more festivities. In Isaac Boro Garden Park, lies the tomb of Major Isaac Boro who was killed in the Biafra war, a location for trade fairs and live music. Rivers State Museum and the Cultural Centre are great attraction spots for tourists. You will find artefacts that relate to the state's ethnic groups in the museum and you can buy handmade crafts in the Cultural Centre.
Before you leave Port Harcourt, you can whet your appetite with a spicy meat kebab cooked over a charcoal grill called 'Suya', this can be seen in most joints around the city. There are lots of numerous long and winding creeks, rivers and streams and forests that are associated with wildlife and shrines. In the night, Port Harcourt welcomes you to its exciting nightlife.
Port Harcourt International Airport PHC
Port Harcourt International Airport (PHC) is the third busiest airport in Nigeria that is serving more than one million passengers. It consists of a single terminal that has separate facilities for the local flights and its international flights, located in Omagwa, a suburb of Port Harcourt city.
Hotels & Accommodation
It's easy to find luxurious and cheap hotels and accommodation in the Port Harcourt. Enjoy unequaled enjoyment without blowing your budget. Book your hotel with Travelstart.
Car Rental
Travelstart car rental service can provide you with chauffeur-driven cars and different car models at an affordable price. You can hire a car to give you an opportunity to explore the capital city. Hire a car with Travelstart today.
Best Time to Visit
Port Harcourt is the perfect destination for a fun and cost-effective vacation all year round. But, the festive period which is around November/December can be the best time to visit Port Harcourt. There are lots of festivals you can experience like the annual carnival that would provide tourists with great cultural displays, masquerades and boat regattas. You can experience a lifetime tourist haven in Port Harcourt.
Book Cheap Flights to Port Harcourt with Travelstart
Book flights to Port Harcourt and visit the heart of Nigeria's Oil industry. Travelstart gives you an extensive list of cheap flights schedules and fares to Port Harcourt.
Use our booking engine to find cheap flight fares without stress.
Simply enter your departure and arrival cities
Select your departure and arrival dates.
Choose your preferred airline and flight class. (optional)
Click START. (You will see a new page where you can browse through lots of fare options.)
You can also book your hotel and hire a car online with Travelstart.
---
Share the news