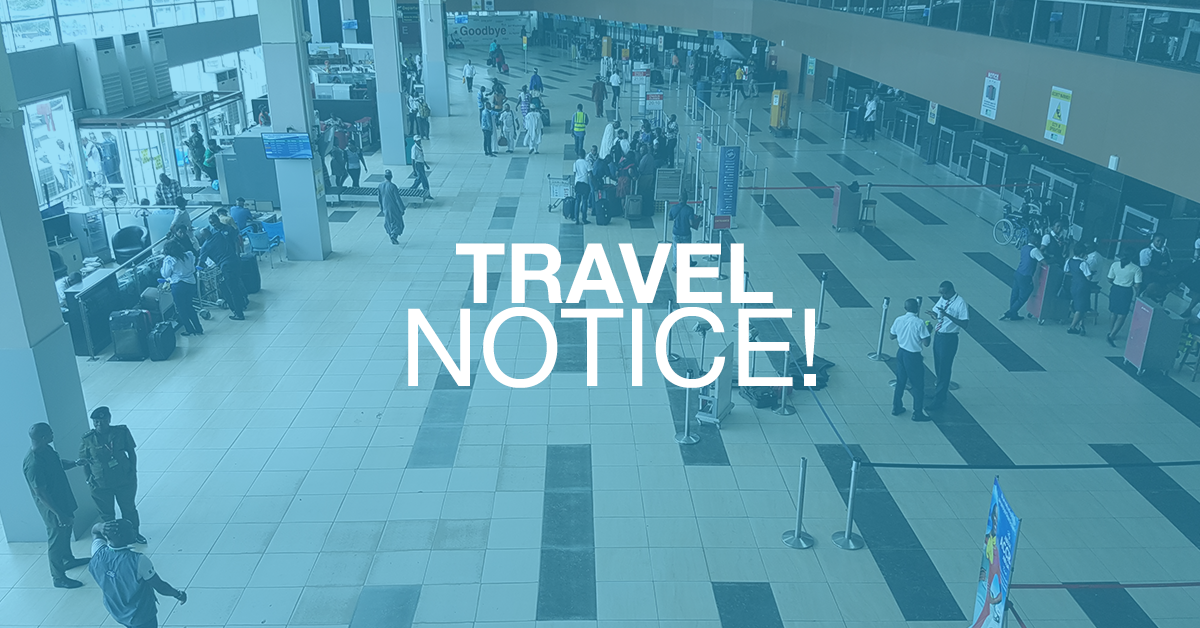 As you prepare to book your ticket for your next trip or board that plane home, Travelstart Nigeria doesn't want you to be caught unaware with new travel policies that seem to be issued every other day. Never fear though because Travelstart has your seat and baggage covered! Here are two new updates from Etihad and RwandAir:
Etihad Airways: Exemption From Banned Tech Onboard Policy
We are thrilled to announce that if you are planning to visit the US in the nearest future, you can now travel with all your electronic gadgets on board. Remember that earlier this year, the US Government introduced the electronics ban over the past security issues such as the "2015 airliner downing in Egypt", "the 2016 attempted airliner downing in Somalia", and "the 2016 armed attacks against airports in Brussels and Istanbul".
This was further evaluated by the Intelligence Department that "terrorist groups continue to target commercial aviation and are pursuing innovative methods to undertake their attacks, including smuggling explosive devices in various consumer items."
According to Etihad, "The US Immigration facility at Abu Dhabi Airport not only enables them to clear immigration before they fly to the US but with the additional security checks in place, passengers can now take all their electronic devices safely on board with them."
If this wasn't already a great reason to fly Etihad Airways, here are some more:
Family-friendly features and kids' activity packs

Hundreds of hours of in-flight entertainment including the latest movies, TV series, box sets, music, interactive games, seven channels of live sports and news.

Inclusive package for family which include; children's TV, films and games

Flying Nannies are on board to help parents
So book Etihad Airways for your next trip.
RwandAir: Updated Excess Baggage Policy
Effective from 1st of July, 2017 international carrier RwandAir has updated its excess baggage policy. Therefore, Nigerian travellers flying on RwandAir will buy excess baggage once they have exceeded the required size of the standard checked-in baggage allowance. Normal baggage allowance is 2 pieces of 23kg in Economy class and 2 pieces of 32kg in Business Class. The rates are as follows:
Economy class
| | |
| --- | --- |
| Destination | Price |
| East Africa | USD 69 |
| Europe | USD 69 |
| Central Africa | USD 46 |
| Southern Africa | USD 69 |
| Asia | USD 145 |
| The Middle East | USD 128 |
Business class
| | |
| --- | --- |
| Destination | Price |
| East Africa | USD 96 |
| Europe | USD 64 |
| Central Africa | USD 64 |
| Southern Africa | USD 92 |
| Asia | USD 195 |
| Middle East | USD 165 |
Aside from this excess baggage allowance, RwandAir recently launched its Airbus A380. It is built for comfort and power with four engines and numerous passenger benefits. Compared to the Boeing 737-800 It has 50% less cabin noise, 50% less noise on take off, 50% more cabin area and volume, larger windows, bigger overhead bins and 60 cm extra headroom. So loads more space for you and your baggage.So book your tickets now.
As usual, we always advise passengers to stay abreast of information before to proceeding with their travel plans. Travelstart Nigeria is dedicated to keeping you as informed as possible. Please check back for more updates.