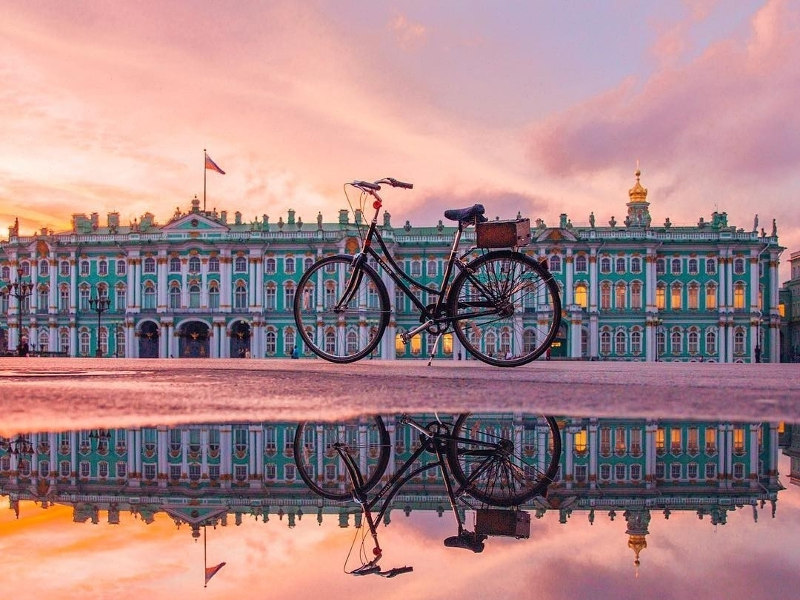 Russia is Eastern Europe's half sibling, full of mystery and allure. Spanning nine time zones, three coastlines and 23 UNESCO World Heritage Sites, isn't it time you added Russia to your travel list?
With the excitement of the FIFA World Cup fast approaching, we've narrowed down ten cities that simply have to be explored, including must-do highlights and popular hotels. So, whether you'll be in the stadiums, the electrifying fan parks or just passing through on holiday, make sure to add these top ten places in Russia to your itinerary!
1. Moscow
As the cultural and political heart of Russia, Moscow is a wonderland of architectural artistry, spectacular theatre, and a seductive nightlife that will draw you into its smoky cabaret bars and nightclubs. This dramatic metropolis is a cultural contrast of Soviet history and iconic landmarks juxtaposed with world-class restaurants, prestigious art galleries, fashion boutiques and thrilling entertainment.
By day, explore the majestic buildings around Red Square and shop up a storm at the swanky GUM shopping mall, where high fashion couture lines the walkways. By night, choose between fine dining at trendy rooftop terraces, and mingling with the locals at underground cafés. Moscow's famous pub-crawls are something you have to do, and there are over 20 nightclubs where you can dance the night away!
Whether you're here for the FIFA World Cup or just a visit, this is one place in Russia you can't miss.
Highlights
Walk around Red Square (The Kremlin, Lenin's Mausoleum, St. Basil's Cathedral)
See the best artworks from around Europe at the Pushkin Fine Arts Museum
Watch a ballet at the Bolshoi
Shop big brands at AFIMALL City
Tsvetnoy Central Market is hipster heaven with 7 floors of shopping and eateries
Enjoy antique opulence and local delicacies at Café Pushkin
Explore the vibrant galleries, jazz clubs and artisan cafés at Bar Strelka
Where to Stay
Moscow is full of fascinating hotels, from the quirky to the lavish. Our top choices include: Savoy Hotel, Sretenskaya Hotel and Petroff Palace.
2. St Petersburg
Undoubtedly one of the most beautiful places in Russia, St Petersburg is Russia's crowned jewel of history, romance and splendid architecture. The city shows off its historical allure through its myriad of museums, theatres, libraries; while its bohemian cafés, provocative art galleries and trendy hostels complement the city's cutting-edge side. The quintessential city for lovers of the arts and culture, St Petersburg might just take you weeks to unpack!
The cobbled streets are lined with curious stores and charming cafés. The city comes alive during White Nights – a fling of festivals, concerts and outdoor parties throughout the summer.
Highlights
Discover the Hermitage Museum at the Winter Palace
Visit landmarks like Church on Spilled Blood and St Isaac's Cathedral
Explore the dining, shopping and nightlife at Nevsky Prospekt
See a show at the Mariinsky Theatre
Take a cruise along the rivers and canals, seeing the city from different angles
Picnic on the lawns at Peterhof
Where to Stay
If you want to be in the centre of the action, stay in Nevsky or Admiralteysky. There are plenty of affordable hostels in Nevsky and Liteyny to suit budget travellers. Our top hotel picks include: Rossi Boutique Hotel and Spa, Pushka Inn and Alexander House.
3. Samara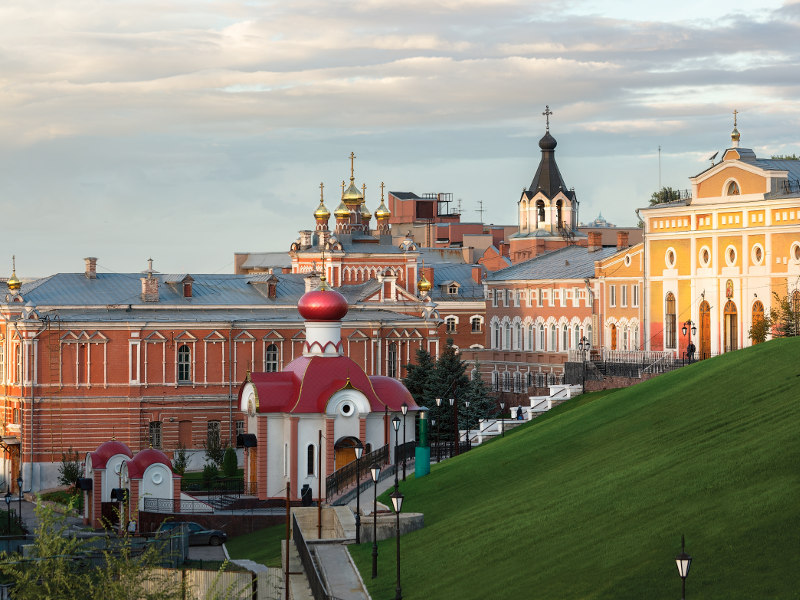 Looking for a beach break? Samara is a summer favourite with locals and holiday-makers lounging along its sugary beaches along the Volga River. A simple walk along the waterfront esplanade will lead you into quirky souvenir shops, humming cafés and famous landmarks, like the Monument of Glory and Zhigulevsky Brewery.
Free your mind and body and immerse yourself in Samara's natural scenery. Escape the city bustle on an easy day trip climbing the Zhiguli Mountains, along the Volga. With its laidback beaches and buzzing cafés, Samara is one of the top places in Russia to indulge in summer celebrations.
Highlights
Catch a local performance at the baroque-style Samara Drama Theatre
Go museum-hopping at the War History Museum, Alabin Samara Regional History Museum and Stalin's Bunker
Play beach volleyball and go swimming along Samara beach
Hike up to the Volga River lookout for a breath-taking view
Take a day trip through the lush Zhiguli Mountains
Check out space technology at the Samara Space Museum
Where to Stay
Samara's accommodation is peppered around the city, most of it along the river and close to the train station. Some of our favourites include: Hampton by Hilton, Ibis Samara and Hotel Orlov.
4. Kazan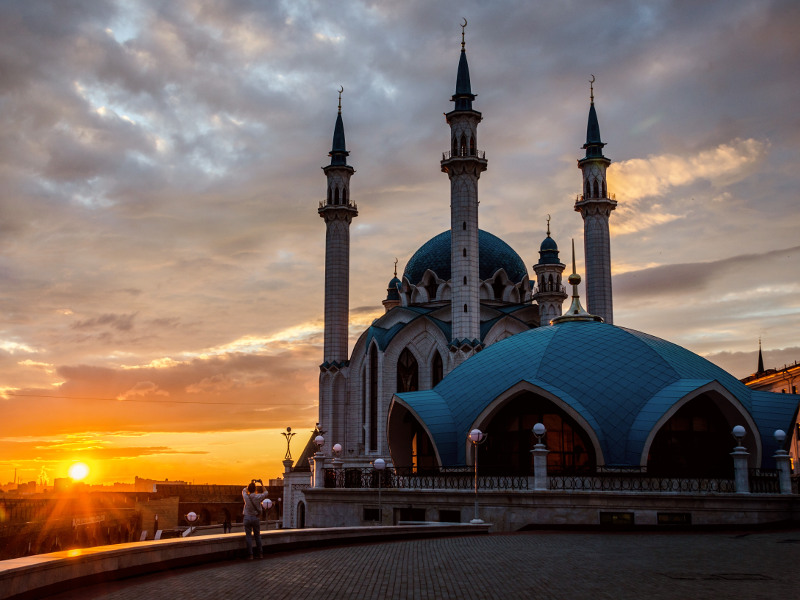 Kazan is a colourful postcard of beautiful museums, churches and watchtowers. This city is one of the most scenic places in Russia that welcomes you to its cultural diversity. Scattered with fortresses, mosques and ornate temples, Kazan offers so much beauty in both its buildings and natural landscapes.
Bauman Street is where you can dive into the restaurants, cafés, bars and cute boutiques. Experience the fusion of this cultural melting pot through its traditional Tatar food. Summer nights are filled with al fresco cafés, street performers and lively nightclubs.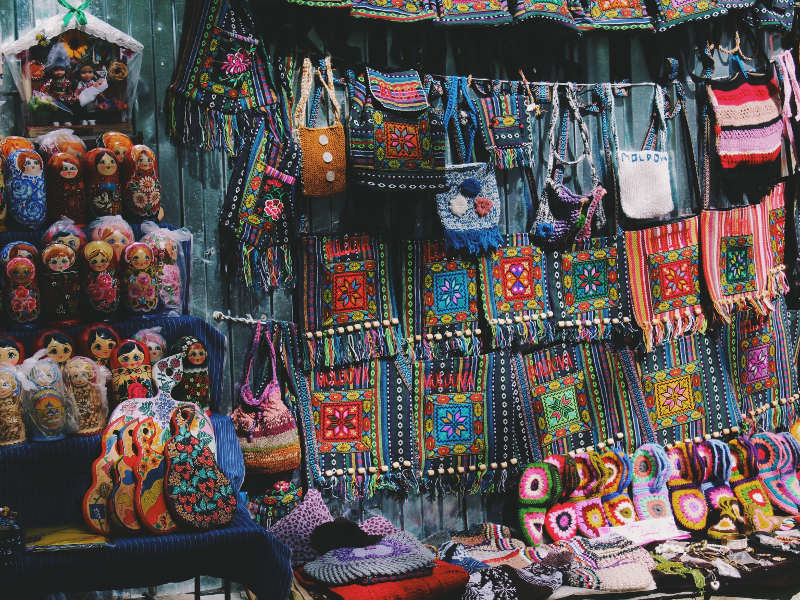 Highlights
Visit the Kazan Kremlin and Kul Sharif Mosque
Marvel at the eclectic colours and designs of the Temple of All Religions
Catch a football game at Kazan Arena
Climb the Epiphany Cathedral Bell Tower
Rub shoulders with the locals and tuck into some tasty treats at the central market
Try the beers on tap at the trendy Salt Bar and Top Hop
Where to Stay
Kazan has a wide range of hotels to suit every type of traveller. Be sure to check out: Shalyapin Palace, Don Quixote Hotel and Mirage Hotel.
5. Kaliningrad
Anyone with a soft spot for history and revolution will enjoy all that Kaliningrad has to offer. Though not as touristic as Moscow or St Petersburg, Kaliningrad's simplicity holds its own charm. Stamped with Soviet monuments from 1945, the city is undergoing a modern makeover and its interesting museums, picturesque neighbourhoods and forests portray a laidback lifestyle.
Kaliningrad is one of the most historical places in Russia, and you won't get bored spending a few days here. Spend some time wandering around Victory Square with its old, Prussian red-brick buildings and peruse the nearby museums and fresh-food markets.
Highlights
Grab a coffee and stroll along the riverbanks of Fishing Village, overlooking Kant Island
Hike through the weirdly wonderful Dancing Forest along the Curonian Spit
Take the family on the funfair rides at Central Park
Walk between pre-WWII townhouses in the pretty neighbourhood of Amalienau
Visit the aquarium and nautical exhibitions at Museum of the World Ocean
Buy a unique piece of amber jewellery at the Amber Museum
Where to Stay
From cheap hostels to 5-star hotels, you can easily find something to suit your taste and budget in this city. Our top picks include: Europa, Chaika Hotel and Radisson Hotel Kaliningrad
6. Vladivostok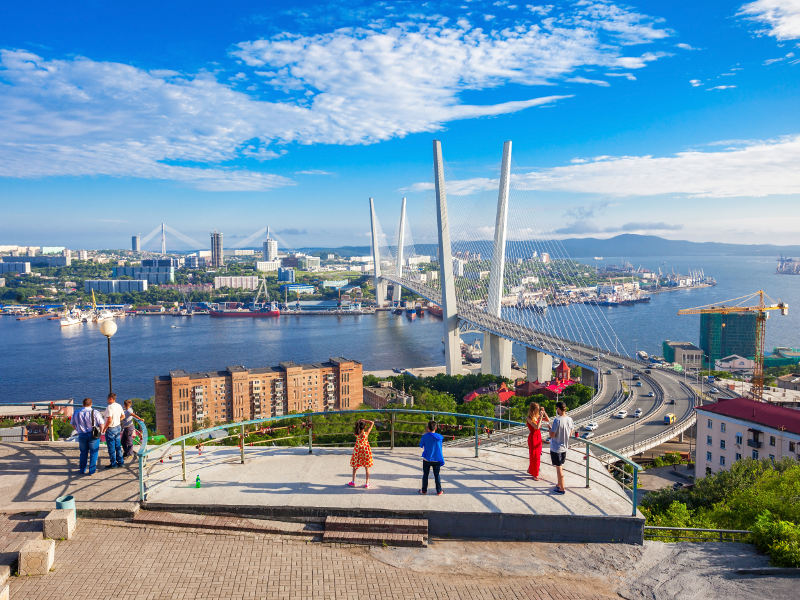 Flung far across the continent to the Far East, sits the charming seaside town of Vladivostok. Not many places in Russia are graced with a gorgeous coastline, and this city is something quite special with its turquoise bays and cluster of emerald-green islands.  Vladivostok's remarkable architecture is set against a scenic backdrop of rolling hills, making it a photographer's dream.
When you're not marvelling at the cathedrals, galleries and ancient relics, immerse yourself in the summer buzz of cocktail bars and sidewalk cafés along the beachfront and Admiral Fokin Street. Eat your heart out with an array of Russian, Asian and Eastern-European dishes around the city.
An unknown city to many – Vladivostok is one of the most beautiful places in Russia.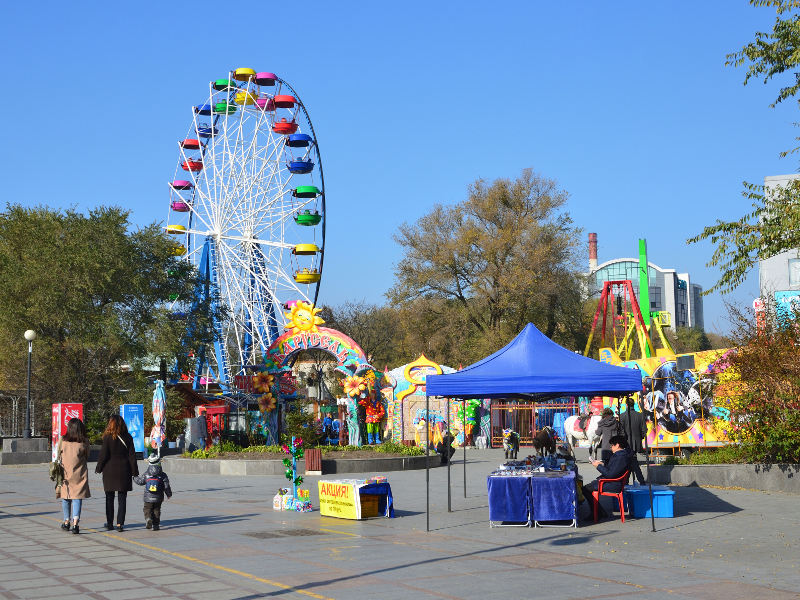 Highlights
Tuck into freshly-prepared crabs, prawns and crayfish overlooking the waterfront at Sportivnaya Market
Stroll around the city centre, taking in the street art and antique shops
Take the cableway or hike up to Eagle's Nest Hill for panoramic views of the city
Treat yourself to an aromatic Russian steam bath
Order the bartender's secret summer cocktail at Moonshine Bar
Go kitesurfing and paddle-boarding off the islands
Where to Stay
From cheap and cheerful hostels to classic family resorts and city hotels, take your pick of the best. Our favourites include: Hotel Astoria, Versailles Hotel and Villa Arte.
7. Sochi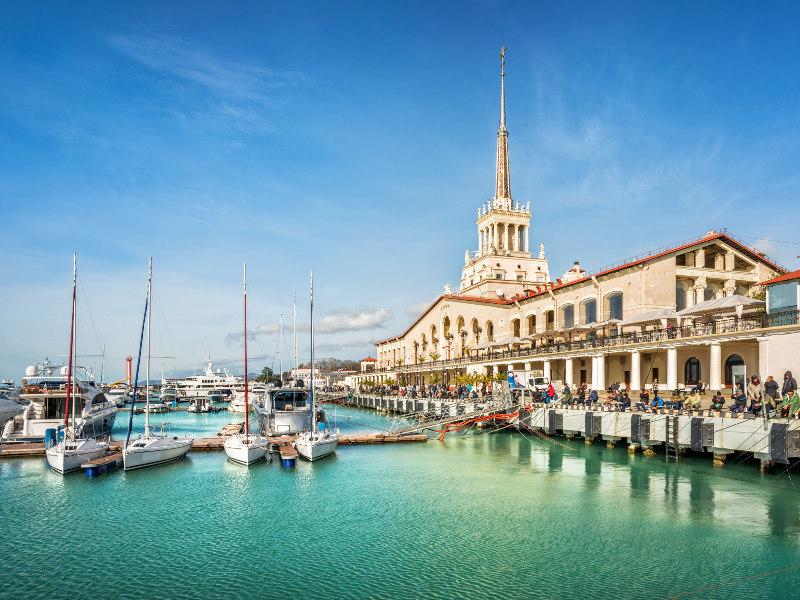 Of all the fascinating places in Russia, Sochi is as diverse as it gets. Imbued with southern Russian charm, this resort town vibrates with summer tourists enjoying its warm beaches, natural beauty and shopping spots. When you're not hunting down the best bargains at the local markets and shopping malls, you can spend your days relaxing on the long stretches of beach. Explore curious caves and waterfalls, and wander around Sochi's museums and parks.
From tiny corner cafés to fine dining restaurants, you can experience both Russian cuisine and interesting fusions of German, Italian and Uzbek. As night falls, the city comes alive with vibrant bars, clubs and casinos to entertain you 'til the sun comes up.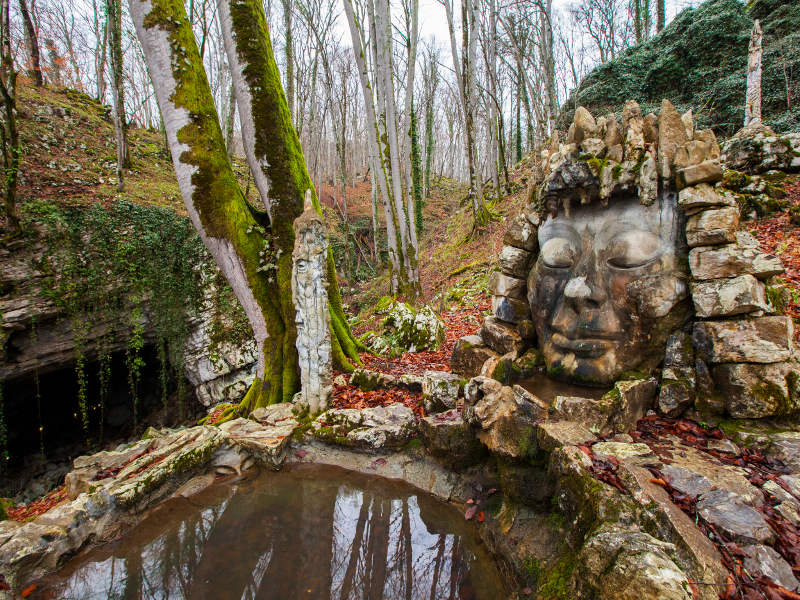 Highlights
Explore the dolphin park, amusement park and theatre at Riviera Park
Eat a freshly-baked lavash with your favourite drink
Catch a symphonic light display at the Singing Fountains
Follow the 33 Waterfalls for a spectacular hike
Visit the ornate Sochi Art Museum
Step back in time at the Byzantine-era Godlik Fortress
Walk through the mystical Vorontsovka Caves – one of the largest cave networks in Russia!
Where to Stay
If you want to stay close to the main attractions and restaurants, then Central Sochi is at the heart of the action. Lazarevsky offers a wide choice of beach resorts while the Adler district boasts many budget-friendly hotels and guesthouses. Some of our top picks are: Apart-Hotel Sanremo, Citrus Hotel and Imeretinskiy Apart-Hotel.
8. Volgograd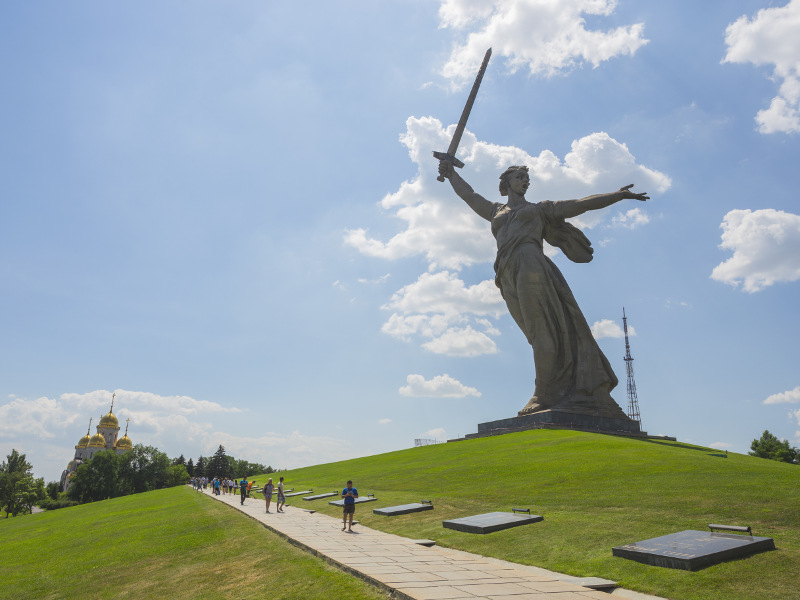 If you have a burning curiosity about Russia's stamp on World War II, Volgograd is one of the many places in Russia you simply have to visit. When you're not catching a football game at the stadium or fan park, your days can be spent soaking up the captivating and vivid atmosphere of the city streets that were once alive with soldiers in battle.
As soon as you set foot in Volgograd, the city commands attention to its powerful statues and war memorials. Do pay a visit to its landmarks like Pavlov's House and Mamayev Kurgan. The parks and landscapes surrounding the city are absolutely beautiful, so make sure to bring your camera!
Highlights
Enjoy a scenic evening cruise along the Volga River
Take a day trip to the beautiful and serene Lake Elton
Admire the artwork and architecture at Central Station
Explore the Mamayev Kurgan memorial complex
See original WWII memorabilia at the Stalingrad Battle Panoramic Museum
Take home a bottle of fragrant Sarepta mustard oil – a must-have souvenir in this region!
Where to Stay
The city can get booked up over peak season, so it's best to organise accommodation well in advance. Our top choices include: Boutique-Hotel Rest House, Hotel Volgograd and Hampton by Hilton Volgograd Profsoyuznaya.
9. Rostov-on-Don
As one of Russia's culture hubs, Rostov-on-Don is sprawling with interesting things to do and see. This cosmopolitan city hums with tourists during the summer when you can sit along the promenade with a sundowner watching street performances serenade you into the sunset.
By day, explore the green parks, monuments, theme parks, museums and Byzantine churches. Browse Central Market for delicious treats, fresh fruit, homemade sausages and cheese, and souvenirs. The Upside Down House is a topsy-turvy treat for the whole family!
This city is one of many places in Russia that deserve a good few days to settle in and absorb the atmosphere.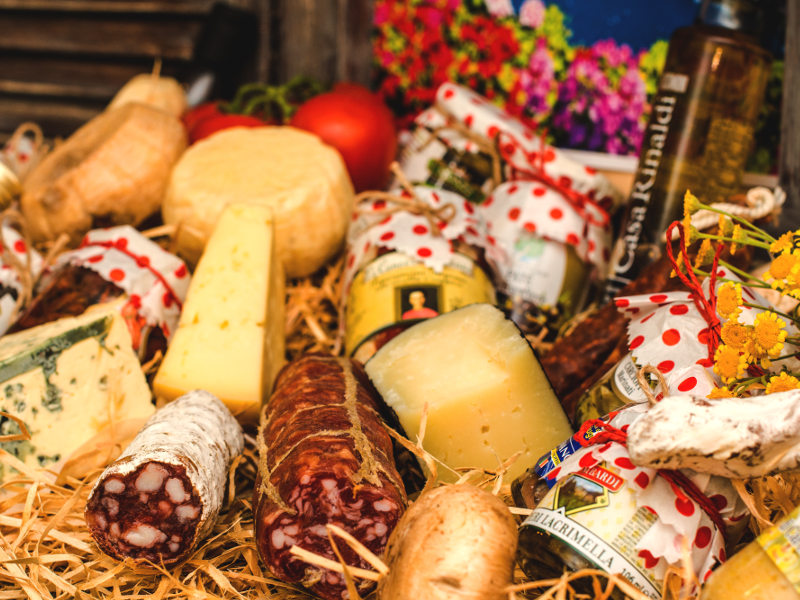 Highlights
Enjoy a round of golf at the Golf Country Club, overlooking the Don River
Shop to your heart's content at Central Market!
Sip on a sundowner aboard one of the floating restaurants on the Quay
Grab a bite to eat and a few souvenirs along Pushkin Street
Watch a comedy or play at Maxim Gorky Academic Drama Theatre
Break from the city bustle and take a walk through the Botanical Garden
Where to Stay
From cosy bed-and-breakfasts to chic hotels on the riverbank and vibey hostels in the heart of town, you'll have no problem finding the perfect place to lay your head in Rostov-on-Don. Some great places include: Bellagio, Sherry Holl and Mercure Rostov-on-Don Center.
10. Saransk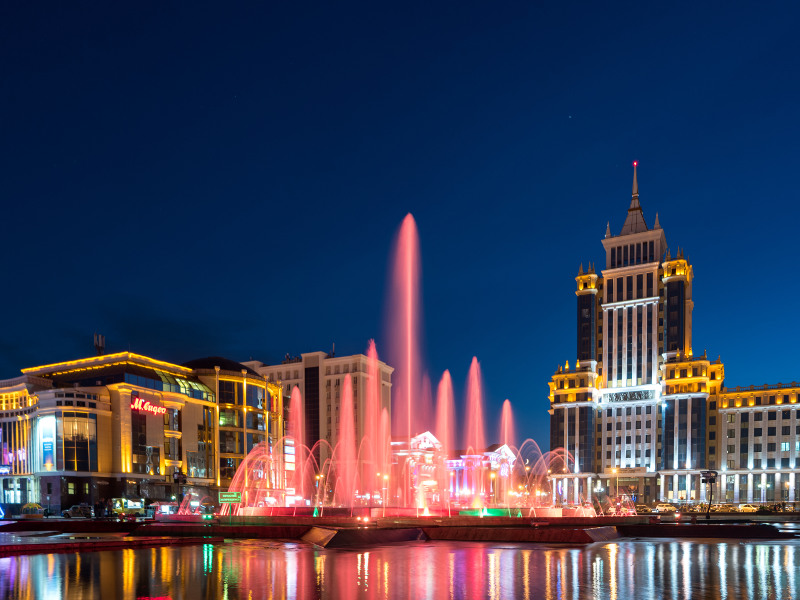 One of the least touristy places in Russia, Saransk will surprise you with its off-the-beaten-track charms, nature parks, artworks and Mordvin cuisine. Originally a fortress city housing Soviet prisoners of war, Saransk is now home to a wealth of historical landmarks and over 40 colourful churches dotted around the city.
Saransk is, unapologetically, the essence of Russia in its truest form so, if the unfiltered side of the Soviet history appeals to you, this is a must-see place in Russia.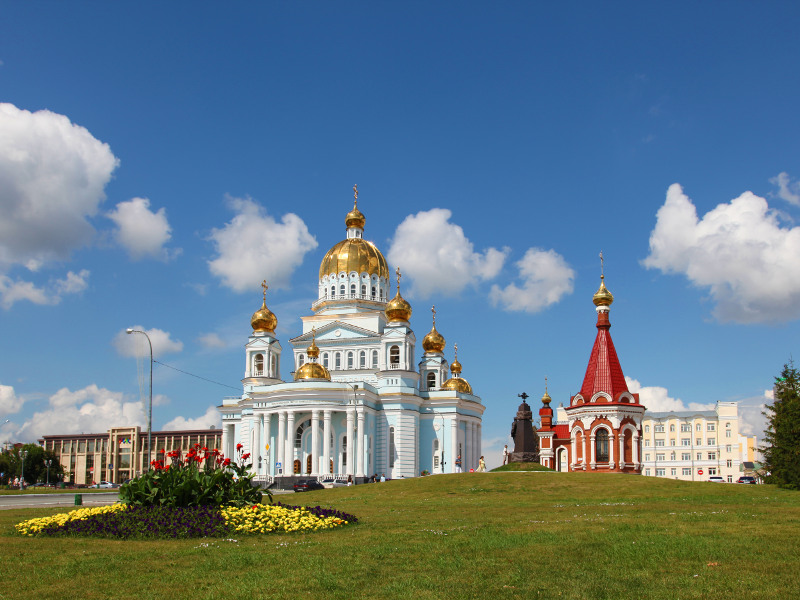 Highlights
Go skydiving over the region's landscapes and see the city from new heights
Do a walking tour of Saransk's historic city centre
Photograph the city's iconic landmarks, like the Cathedral of St. Theodore Ushakov
See the dazzling fountain of light at Millennium Square
Enjoy the sculptures, fun rides and cafés in the Pushkin Park of Culture and Recreation
Grab a drink and mingle with the local artists at Café Maska.
Beer lovers can spend a day or two pub-crawling 13 different bars along 'Beer Mile'!
Where to Stay
The central part of the city is the ideal place to experience the best of Saransk. Find accommodation around Lenin Avenue and the central square. Look out for: Hotel Meridian, Four Points by Sheraton and Mercure Saransk Centre.
Also read: What to Do, See and Eat in Russia
Visiting Russia for the 2018 FIFA World Cup? Read up on visa-free entry with your Fan ID.
For more travel tips and updates on our latest specials, sign up for our newsletter and be the first in line for great flight deals to places in Russia and around the world!
What are some of your favourite places in Russia? Let us know in the comments below!
Featured image courtesy of @cities_russia via Instagram.