With offices spread across every part of the world, it is almost impossible to meet every member of the hard working Travelstart team. Last month, we had a visit from the CEO Stephan Ekbergh and Chief of Staff Lori Berlowitz. We were quite surprised as we didn't expect to see them and could not contain our excitement as Stephan walked in, with his commanding grin and piercing glance. Almost immediately, a meeting was held in the conference room to introduce everyone since it was the first time for us to meet Stephan and Lori in person. Following this, Stephan briefed the team on how Travelstart was conceived in Sweden back in 1999. He talked about creating a company with an awesome culture and the power of simplicity.
Travelstarts' Impressive Culture and Values
 After hearing about Stephan's approach to life and business, we began to understand why Travelstart boasts one of the most incredible teams in the region. He spoke about his goal of creating a company with an awesome culture by hiring the right people with a great spirit. He also advised us to remain simple yet focused on everything that we do.
He described himself as being a risk taker, and that nothing is wrong with making mistakes as long as you stay focused on achieving a great result ultimately. Here are few of his inspirational quotes:
"I don't believe in playing it safe" .

"The more you focus on the risk the more antagonist you are to success. Therefore, it is important to look out for the end result in your pursuits."

 
The 8 Core Values of Travelstart
Stephen shared with the team the 8 core values of Travelstart which are the heart of everything we do and are the guiding light in our decision-making processes. These are also what we use as the deciding factor to determine whether candidates are a great fit for the company.
1.  Keep it simple
Less is more. Instead of complicating things for the customers, give them the information they need by the simplest means. Concentrate on what matters and rather do fewer things really well than many average tasks. We believe simplicity is quality.
2.  Silk and Steel
Like a warrior, be respectful, be sensitive, be compassionate with co-workers, partners and customers, at the same time be firm with your opinion.
3.  Share
Share your idea with everyone. If there are any better means on how to achieve a task by the simplest means, share it with your colleagues.
4.  Go for it
Take opportunities! Find the facts and connect to the source. There is nothing wrong in making mistake, instead focus more on the end result than the task, this way you'll learn along the way.
5.  Passion as a compass
Love your job and be curious to learn more. Dream and be passionate about what you believe in.
6.  Romance the customer
Use the golden rule of customer service charm and connect with them. Customer satisfaction must be our top priority. Every interaction with the brand must be a positive one. Intimately engage with the customers.
7.  Family and Fun
Work hard and also play hard. Bond with the colleagues and celebrate each other. Laugh on the job, encourage and respect one another
8.  Think different
Innovate, Explore and Revolutionize. Don't let other people's perceptions steer you away from your goal instead go courageously for it. Think very well before you respond – you act differently when you think differently!
Afterwards, we all took turns to capture the memorable event by taking selfies with Stephan, we also eagerly engaged him in a few individual and group  conversations. Later that evening, Lori addressed us all on how we could be more productive by introducing us to project and productivity management methods (Agile, Scrum and Kanban) .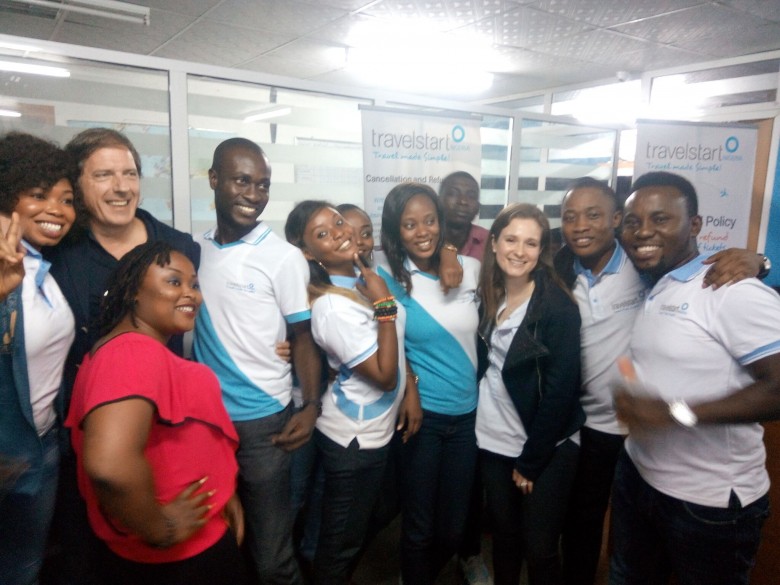 Lori's Discourse on Agile, Scrum and Kanban
 At Travelstart, we always believe in the simplest and easiest means of achieving our tasks. This is the framework that enables us to manage complex projects by breaking each of them down into modules which allow us to achieve our pending tasks on time. This framework continues to make a great impact on the team's daily activities.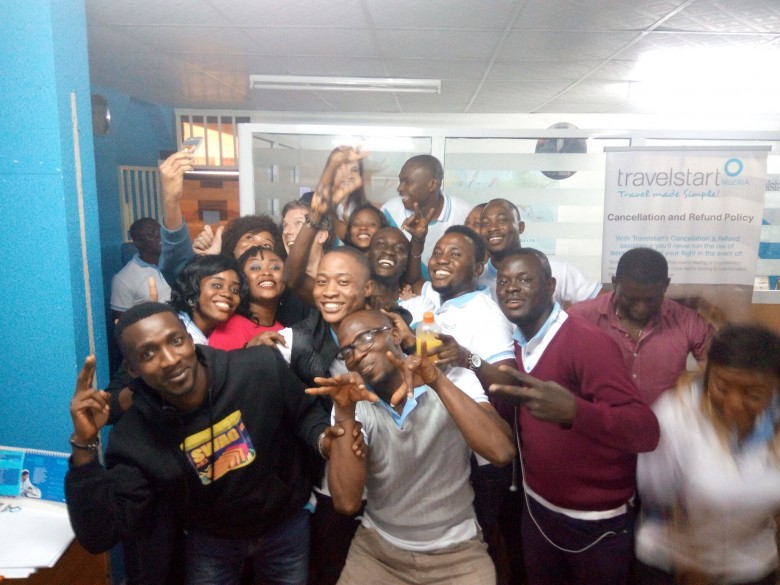 Stephan closed off by expressing his pride in the Nigerian team and promised to visit us more regularly. We were quite impressed by the extent to which Stephan and Lori internalised the Travelstart core values, which also reminded us that we should do the same by always keeping things simple, doing things better, and never playing it safe.