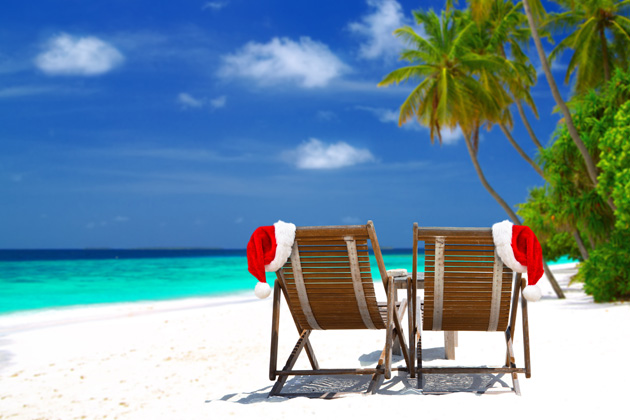 Spending Christmas with family is a longstanding tradition in most parts of the world, that  helps to create a special bond by bringing families together. Travelling is a perfect opportunity to expose your children to new cultures, languages and food. You can have the best Christmas this year with your family by exploring new places. Plan an amazing family getaway or energetic tour of sensational sites that will make your holiday memories sparkle for years to come.
Here are places to visit for an incredible family adventure trip this Christmas
1. Head to St. Lucia Mineral pools and Volcanoes
Whether you're looking for a haven of pure relaxation or an active holiday, the choices in Saint Lucia are endless. Saint Lucia is a sovereign island country in the eastern Caribbean Sea bordering the Atlantic Ocean. The Island is an exotic piece of  paradise—enjoy every aspect of it from the warm weather, beautiful beaches and for a tropical twist on the Christmas traditions you know and love. Take a tour to the Sulphur Springs, the world's only drive-in volcano and see its bubbling pools letting out puffs of steamy mineral rich water. It would certainly be a unique travel experience your family and friends will never forget. If you are planning for the best Christmas holiday this year then St. Lucia is the best place to make new Christmas memories.
2. Discover the Rain-forest of Costa Rica
Costa Rica is the perfect destination for a family holiday of a lifetime. The gorgeous country has so much to offer, from its tropical breezes to the vibrant culture. It's a place that should not be missed this Christmas. The Tropical Rainforests are often referred to as "jewels of the earth." They are home to two-thirds of all living animal and plant species on the planet. You can discover the magnificent side of the world in Costa Rica. Plan for a nice family getaway and have all the fun with your loved ones. If you love festivals with beautiful landscape, then Costa Rica is the best place that will ensure a memorable trip for the family.
3. Explore the Beautiful Cape Town
Situated amidst some of the world's panoramic coastal scenery, Cape Town is undoubtedly one of the most beautiful places in the world. Cape Town has a lot to offer family during Christmas Vacation from majestic landscapes, abundant wildlife, a rich history and jazz music. A vibrant city for both old and young. Take the affordable sightseeing buses with your family and capture beautiful places you never imagine exist on this planet. Discover the hidden gem that truly makes Cape Town a unique place to visit, from an exciting adventurous ride at Ratanga Junction Theme Park or a visit to the Cape Town Science Centre.  You can have an incredible Christmas in Cape Town with a lot of amusement places that specialise in kiddies rides and so much attraction for an exciting holiday.
4. Swim the Coral Reefs at Seychelles
Seychelles is one of the most breathtaking places in the world. Indulge your family in Seychelles and have one of the best moments together. Seychelles offers a true Robinson Crusoe experience that will reveal a lot of adventurous activities. Picture perfect beaches are in abundance, many encircled by coral reefs teeming with marine life. It is the perfect place for a family adventure with a wide range of adventure for children on both land and in the water.
5. Have a picture of perfect White Christmas at Salzburg, Austria
Spend the most beautiful time of year in Salzburg, a picturesque city straddling the Salzach River and sheltered by surrounding mountains. Salzburg has some of the breathtaking architecture and great landscapes that are worth seeing a million times. It is most beautiful during the Christmas season when snow turns the city into a winter wonderland.
The city is at its most romantic when its streets and squares are adorned with wreaths and the fragrance of Christmas treats is in the air.  Enhance your Christmas this year by booking a flight to visit the beautiful city.
Share your ideas on places to visit for an incredible family adventure trip this Christmas.