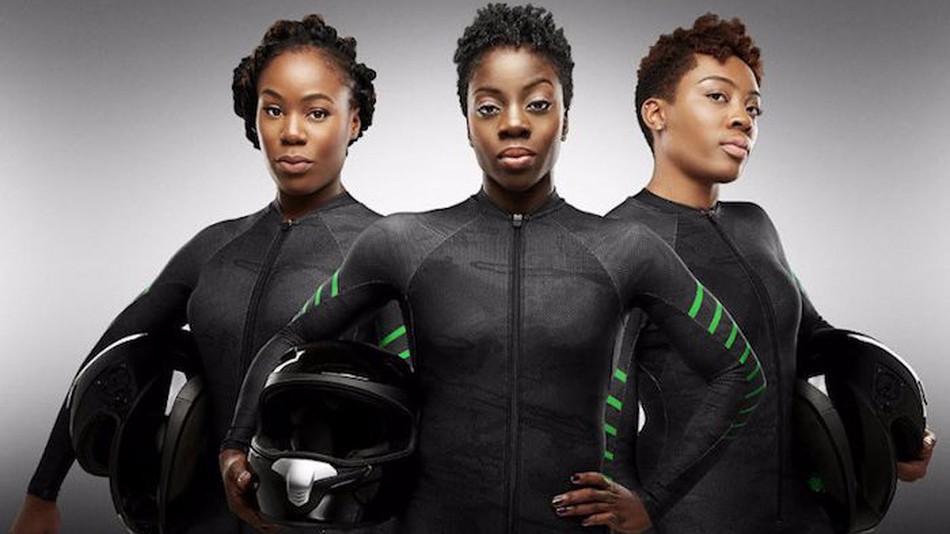 Seun Adigun, Ngozi Onwumere, Akuoma Omeoga and Simi Adeagbo will open another chapter of history for Nigeria by been the first African representative in Bobsled & Skeleton Category at the Winter Olympic Games 2018. The event which will be happening in February at Pyeongchang, South Korea has gained so much focus from both Africa and other international communities ever since the Bobsledder girls has been qualified for the game.
At first, the quest to compete at the Winter Olympics Games 2018 seems quite far-fetched, until they finally completed all the five qualifying races. They will be leading Africa on their way to South Korea in February. Isn't that a remarkable achievement?
Read along with us the inspiring profile of these incredible "Naija" women:
Seun Adigun(Bobsled Driver)- "Conquer the fear of the unknown"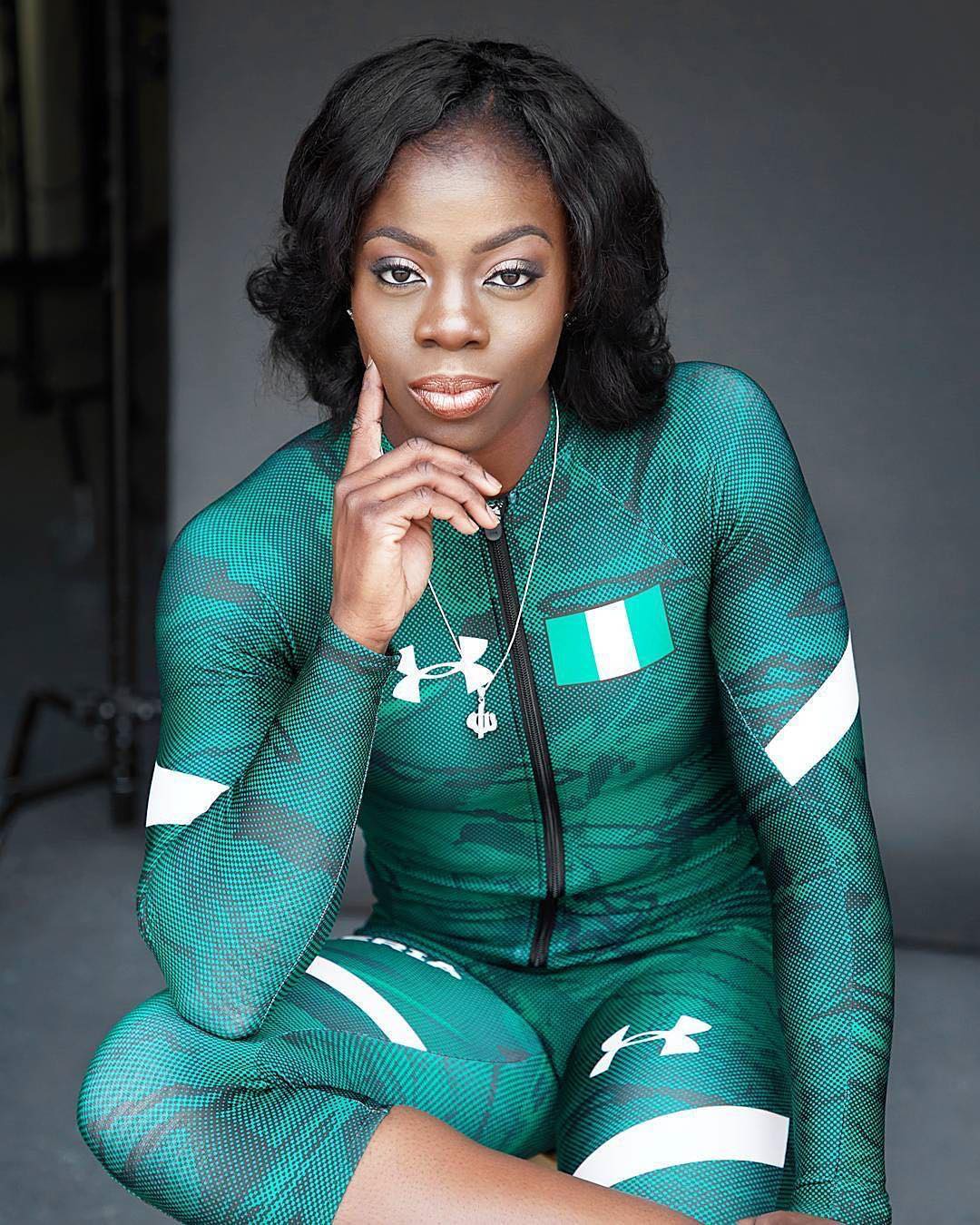 Behind the historic sledge is driver Seun Adigun, a Nigerian American born on the 3rd of January, 1987 in North Side of Chicago to Nigerian parent from Surulere, Lagos State. She grew up playing every sport she could get her hands on from flag football to tennis. Adigun earned a scholarship to the University of Houston, where she had a degree in exercise science with a concentration in health professions and a minor in psychology.  
Prior to her role in Bobsled, she once dreamed of becoming the first woman in the NBA, but instead, she gained much attention as a Nigerian track and field athlete who specialises in the 100 metres hurdles. She competed at the 2012 Summer Olympics in the 100m hurdles held in London but did not qualify. In 2016, not only did she spearhead the Nigeria Bobsled operation but also used her intuitive and keen senses to recruit her teammates; Ngozi and Akuoma.
For her, the journey as a bobsledder began in a Texas garage where she constructs a makeshift wooden sledge that has now brought her limelight to be among the first African women to achieve such great feat. But, as she puts it: "Fear is really just another opportunity to learn." Her hobbies include; cooking, dancing, singing and playing brain teasers.
Ngozi Onwumere(Brake Woman)- "Move to the beats of your own headphones"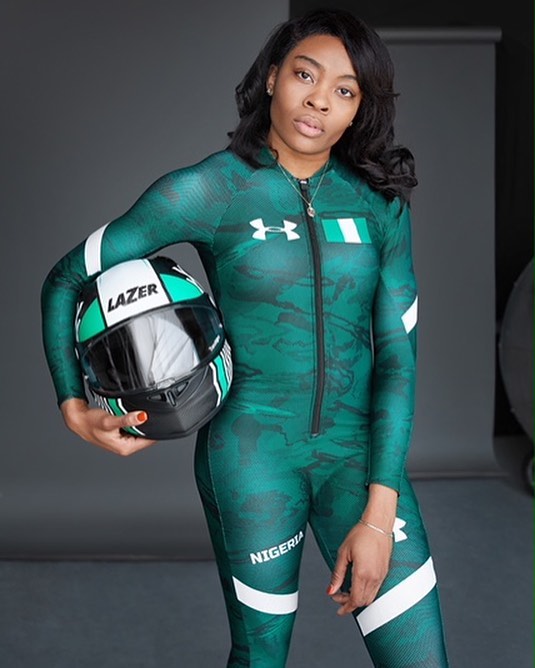 Ngozi Onwumere holds the position as a "Brakeman" on Nigeria's team. She was born to a parent from Umuchima in Imo State and raised in Mesquite, Texas where she graduated from Mesquite High School. Before she joined the Bobsled team in 2016, she specializes in the 100 metres, 200 metres, 400 metres and 4×100 metres relay and competes internationally for Nigeria.
Similar to the sledge driver, she also earned a scholarship to study at the University of Houston where she met Seun Adigun who discussed with her about representing Nigeria in bobsled. "I didn't really know what bobsled was, so I wasn't quick to answer and agree. But then I needed something new and adventurous, so I took the offer" said Onwumere.
Her first step into the spotlight was when she won the 4×100 metres relay at the 2015 All-Africa Games in Brazzaville, Congo where she runs alongside with famous Nigeria athletes such as  Blessing Okagbare, Lawretta Ozoh and Cecilia Francis. She represented Nigeria at the 2015 IAAF World Relays in Nassau, Bahamas. Aside from bobsled, she likes dancing, singing and outdoors activities.
Akuoma Omeoga(Brake Women)- "Write your own story."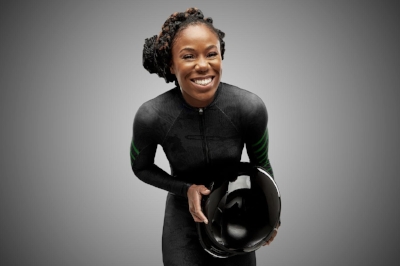 The 25 years old bobsledder is the second brake woman on the team. Born in St. Paul Minnesota (arguably the coldest state in the US) to parents from Umuahia, Abia State, Nigeria. She was recruited into the University of Minnesota's track and field programme where she competed for four years. Omeoga was encouraged to participate in extracurricular activities such as playing instruments, sports and art by her parent while maintaining an emphasis on education and Igbo culture. "Track and field was the family sport," said Akuoma. In February 2018 at the Winter Olympics, she will have her first massive recognition in the sport.
Simi Adeagbo (Skeleton Athlete) – "Be an inspiration and example to others"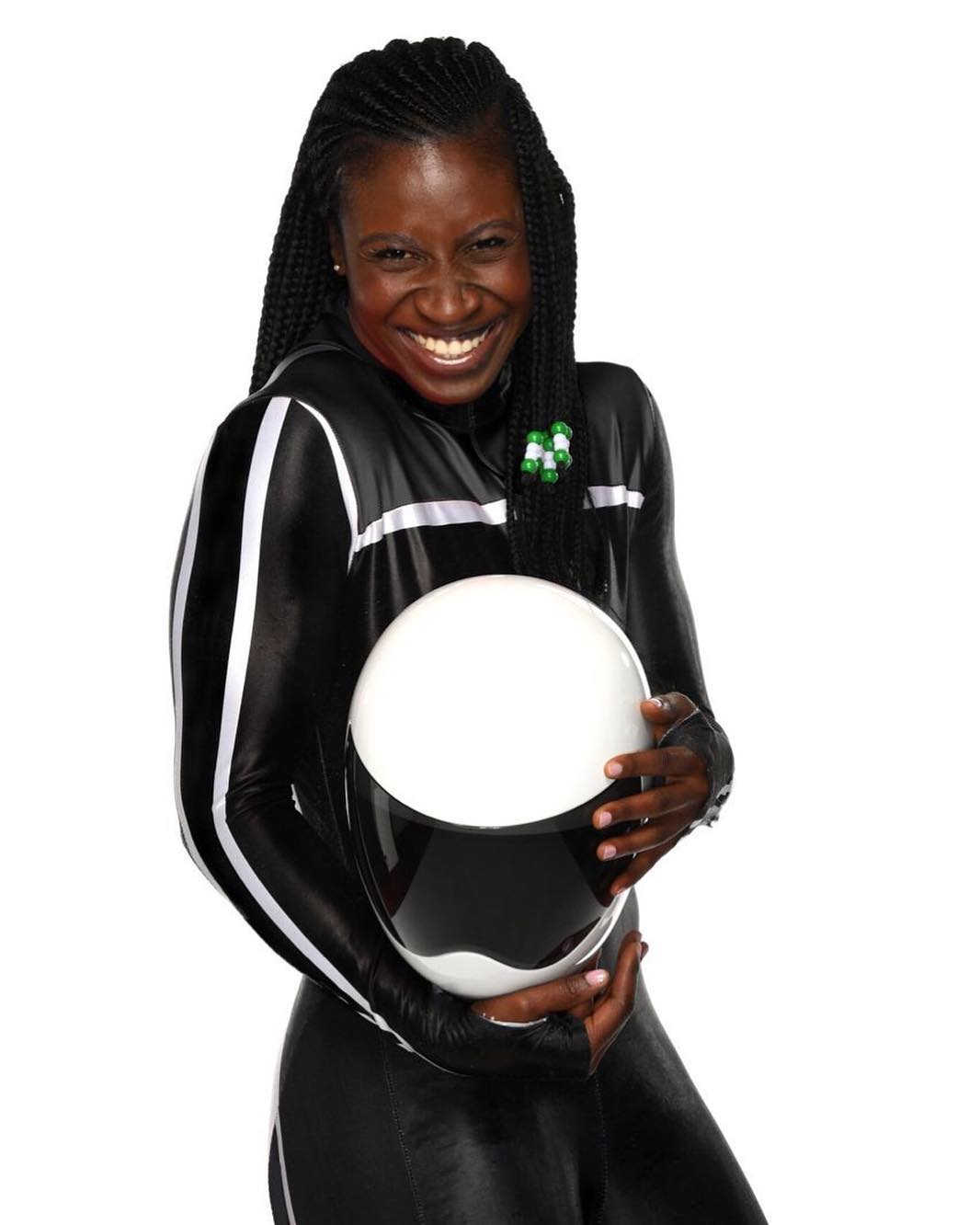 Proudly from Ekiti State, Simi is first Nigeria's Skeleton athlete that has broken a significant barrier in sports. She was born in Toronto to Nigerian parents and lived in Nigeria from when she was an infant to 6 years old. Officially, the first Black female athlete to compete in the Skeleton in the Winter Olympics. Before then, Adeagbo was a four-time NCAA All-American and triple jump school record holder at the University of Kentucky. She was consistently nationally ranked and was a two-time U.S. Olympic Trials finalists in the triple jump, narrowly missing a spot on the 2008 Olympic Team. Her ambition to represent Nigeria at the Skeleton sport was revived in 2016, after hearing about a Nigerian bobsled team(Seun, Ngozi and Akuoma) plan on competing in the PyeongChang Winter Olympics in South Korea. Simidele remains fully determined and committed to her personal goals, and hopes to bring the gold medal home.
Are you inspired reading the biography of these incredible 'Naija' women? Or do you have any other suggestion?Kindly share with us in the comment section below… We will love to hear from you!♥
featured image|Verge 24