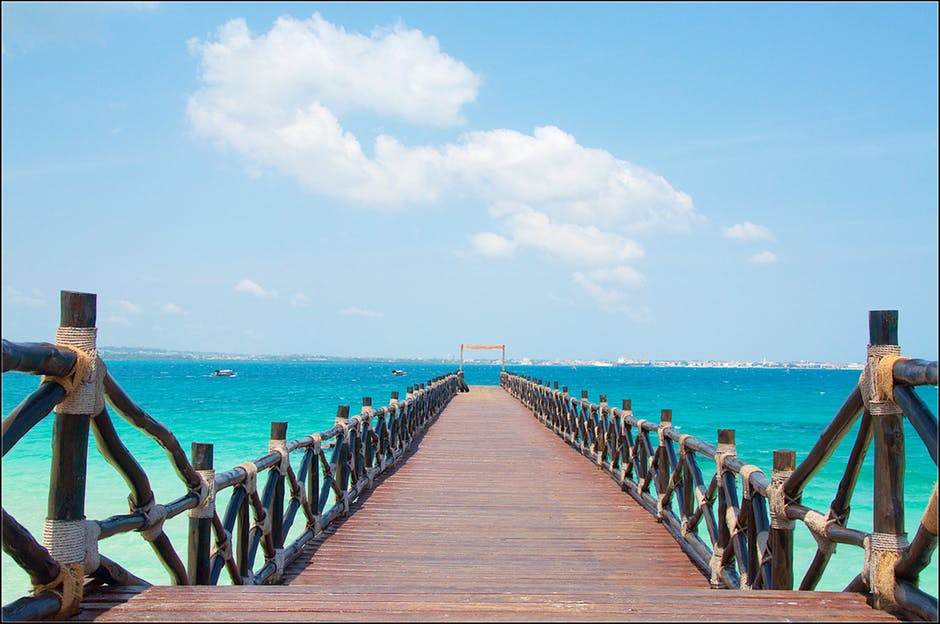 In almost every country in the world, workers celebrate May 1st as Mayday or International Workers' Day. May Day was created to commemorate one of the many events in the struggle of better work condition around the world, Nigeria inclusive. In Nigeria, May Day as a holiday was first declared on May 1, 1981.
As usual with Travelstart, we have discovered some of the best ways to spend your Workers' day. Whether you are planning a getaway or looking for a place to relax and play; we have something for everyone! So choose carefully from this beautifully composed list…
1. Go-Karting at Arena
Let your fantasy of becoming the next Lewis Hamilton come to reality. Go and have fun at Get-Arena in Lekki by experiencing the intense thrill of winning the race.
2. Visit the Jazz hole at Ikoyi
The music hub tucked away at 168 Awolowo Road, Ikoyi offers a relaxing environment perfect for hanging out with friends during the holiday while listening to top notch jazz musicals. A snack bar is available there where you can nib on delicious sandwiches.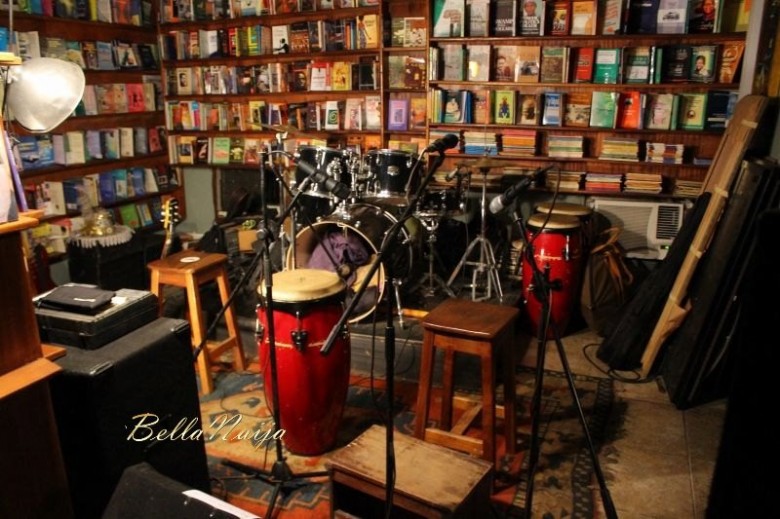 3. Family-fun at Omu Resort
Perfect for the whole family, Omu resort in Abraham Adesanya Lekki has a wonderful outdoor play area for kids featuring activities such as horse riding, swimming, karting, golfing and quad biking. It is a multi-hub fun spot.
4. Frolicking at Erin Ijesha Waterfall
This has to be the most beautiful waterfall in Nigeria, perfect for frolicking, playing and swimming. The Erin Ijesha Waterfall is also known as Olumirin waterfall is a natural sauna located at Ijesha, Osun State. The invigorating freshness of the fall on its seven layers is a breathtaking sight. A trip to Erin Ijesha Waterfall would be an unforgettable experience for the whole family.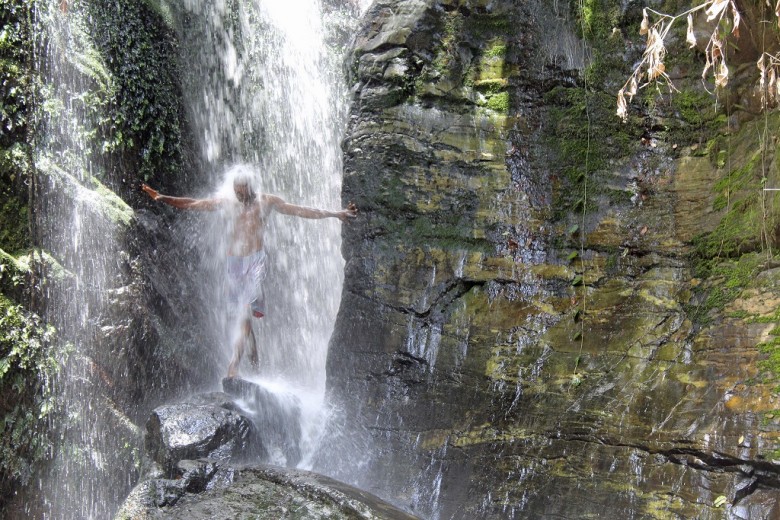 5. Go shopping at The Palms Mall in Victoria Island
If you are looking for the latest fashion wears in Lagos, head to The Palms Shopping Mall. It has beautiful stores, play centres, restaurants and cinemas where you can shop, play, relax or watch movies. Do you want to visit the local market? Then visit the Balogun market in Lagos Island where you can shop for handmade jewellery, clothes and souvenirs.
6. Spend the weekend holiday at the Atican resort
Atican resort is not only beautiful but a family friendly resort perfect for a weekend getaway or a day outing. The ambience is so relaxing with a panoramic view of the beautiful bluest beach. It has an excellent restaurant, beach bar, barbeque spot plus friendly staff and evening live band. Located at Lekki- expressway Ajah, it is a place worth visiting this holiday for a super-cool fun.
7. Play with the Wildlife at National Children's Park and Zoo in Abuja
Both kids and adults will love a visit to the National Children's Park and Zoo located in Asokoro District, Abuja. Featuring over 300 wildlife and domestic animals with plenty playgrounds and activities for children. It even allows the kids get close to some of the most exciting animals like Lion and Monkeys.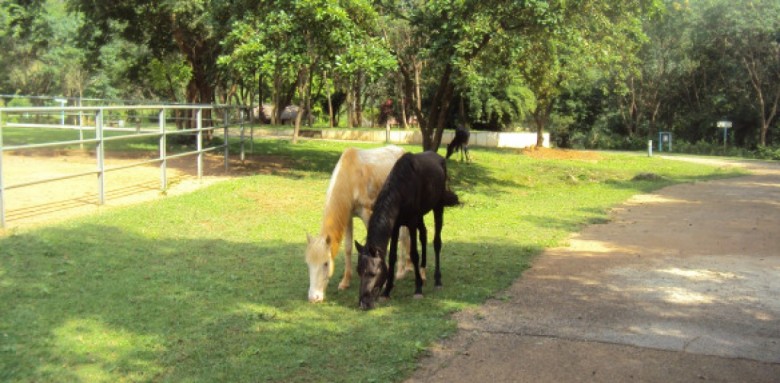 8. Watch movies at Silverbird Cinemas
Popular for featuring the latest Hollywood and Nollywood blockbuster movies. Silverbird cinemas located in Lagos, Abuja and Ibadan is a place you should visit this holiday to watch a lot of interesting movies with your families, friends or lover while you are munching on the delicious popcorn.
9. Attend the special parade at Agege Stadium
Attend the special parade that will be happening at Agege Stadium to commemorate Lagos@50. A march parade will be carried out by both active and retired civil servant in the morning and a special dinner in the evening to celebrate the international worker's day. Dignitaries and official members of the house of representative will be in attendance.
10. Visit the famous Obudu Ranch Resort
Situated in the beautiful city of Calabar, Obudu ranch resort is indeed a fun spot with an amazing view to stunning landscapes and breathtaking scenery, featuring water park with waterslides, swimming pools, night-time bonfires and horseback riding, You can participate in its wide range of activities such as hiking through the forest and mountain and taking the cable ride. The accommodation has modern amenities with friendly staffs that are always ready to make your stay memorable.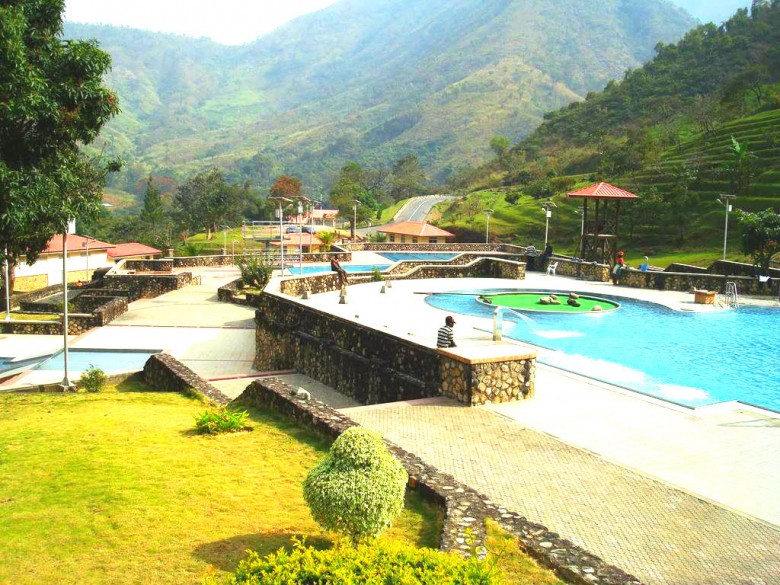 11. See the nature reserve at Abraka Turf and Country Club in Delta state
A fun, easy recreational activities to do with the family at the Abraka Turf and Country club in Delta state. It offers savannah adventures, natural reserves and breathtaking clear green emerald river. This is a perfect spot to play, relax and create a family bond that will last forever.
12. Hiking through the famous Olumo Rock
Don't miss out on this famous site this holiday. Olumo rock is a massive outcrop of granite rocks of primitive formation from which  "Abeokuta"(under the stone), the capital of Ogun state derived its name.  In the 16th century, the Olumo rock was used as a hideout during war in the villages. It is a serene environment for a family vacation where you can discover the mystery behind the Olumo rock.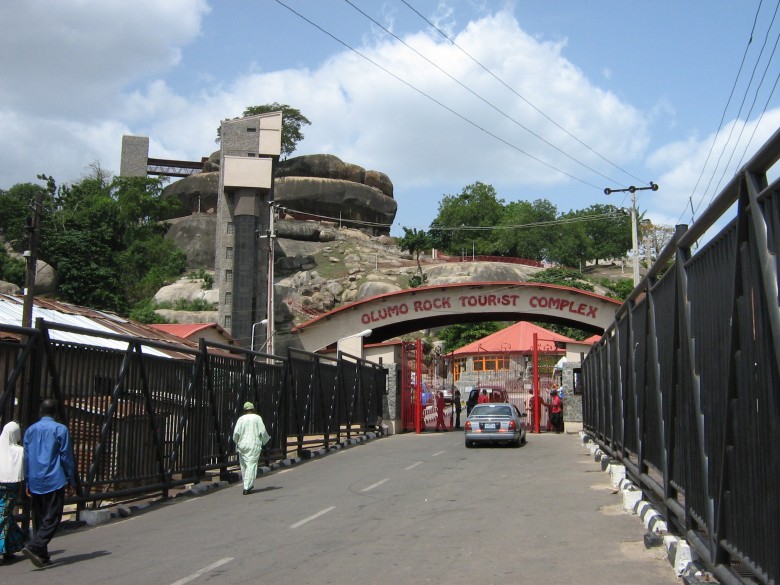 So here is the awesome list of where to spend the worker's day holiday. If you think there is any event happening on workers day that you think we missed out,  please share with us.