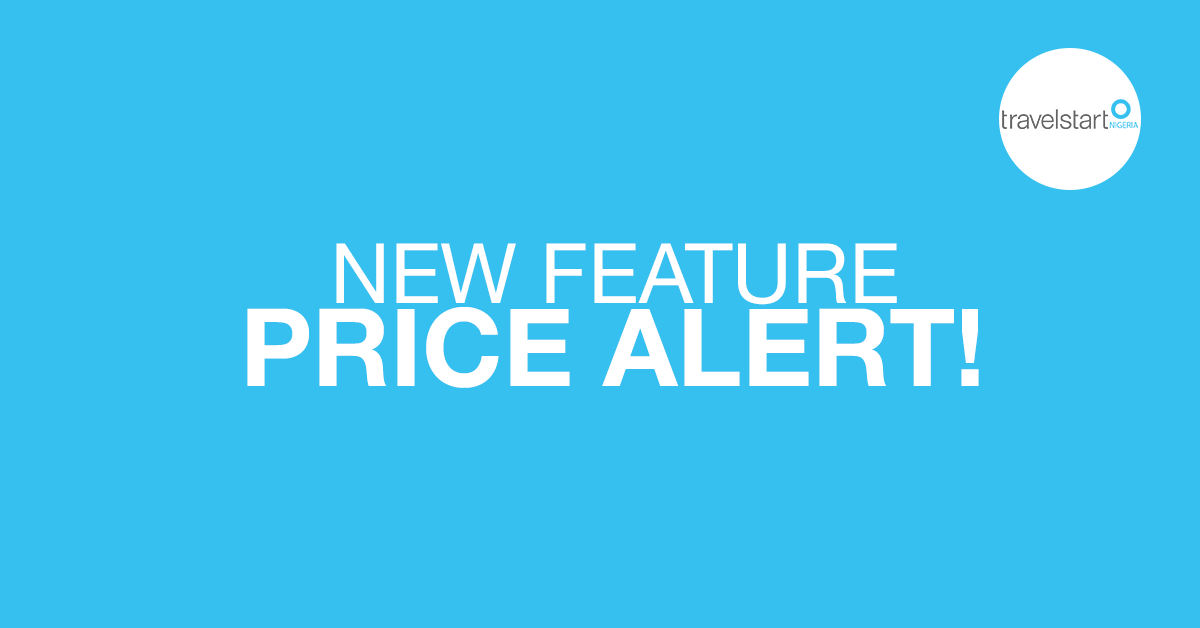 Everyone needs a watchdog when it comes to low airfares, especially when you have a tight budget but flexible dates or you have a set travel dates but want to buy at the cheapest time without checking prices every day. Travelstart Nigeria has got you covered with the incredible features on our website that allows you get alerts on lowest fares immediately so as not miss it. You set the route and dates (lots of flexible options), and when the airfare drops below the initial price on the website, we'll send you an email immediately.
How do I get Price Alerts?
Step 1: Visit www.travelstart.com.ng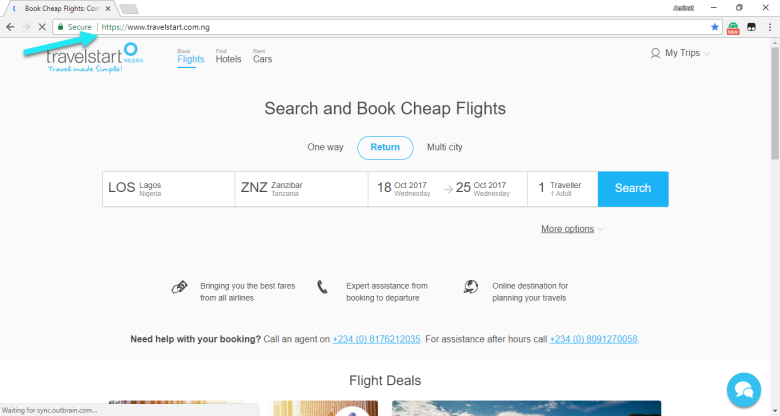 Step 2: Insert the cities, routes and number of travellers and click on search. It will display the flight prices.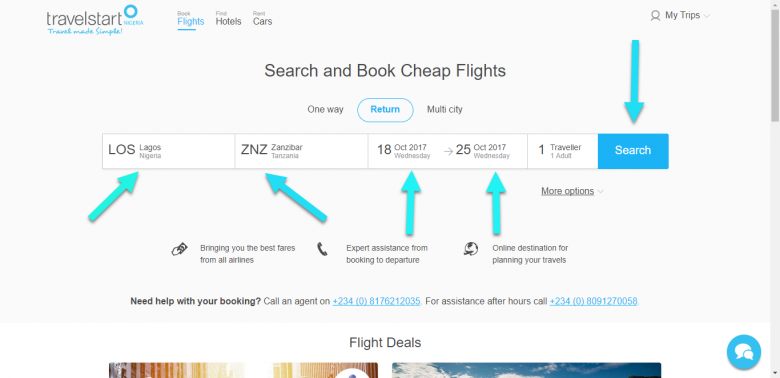 Step 3: Then click the 'Price Alerts' button on the left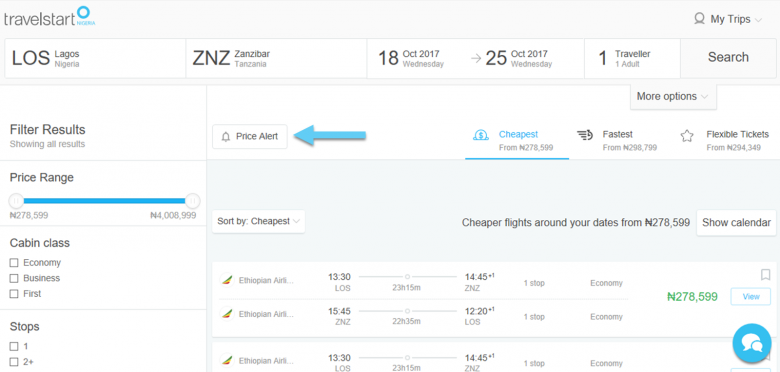 Step 4:  Enter your email address and click on the "Create Alert".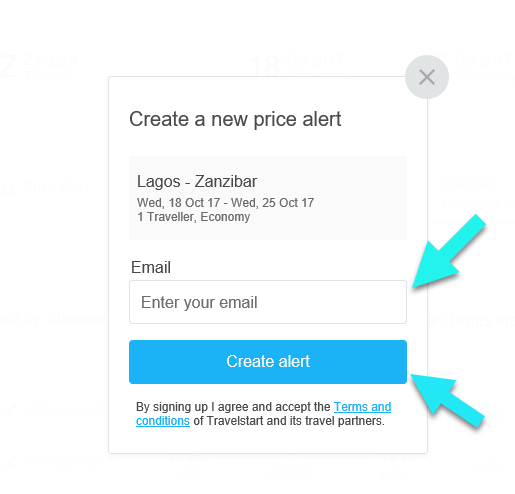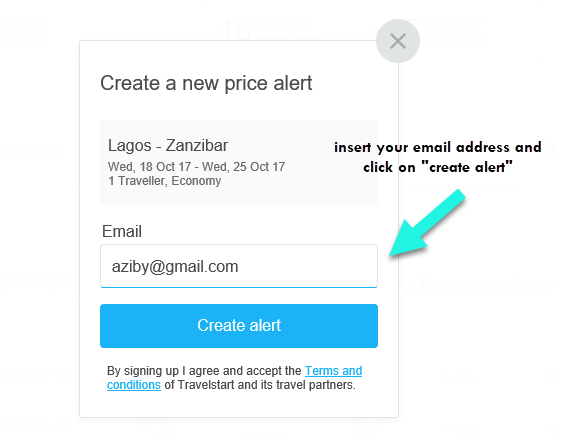 Once it is successful, a notification will appear at the right corner of your screen.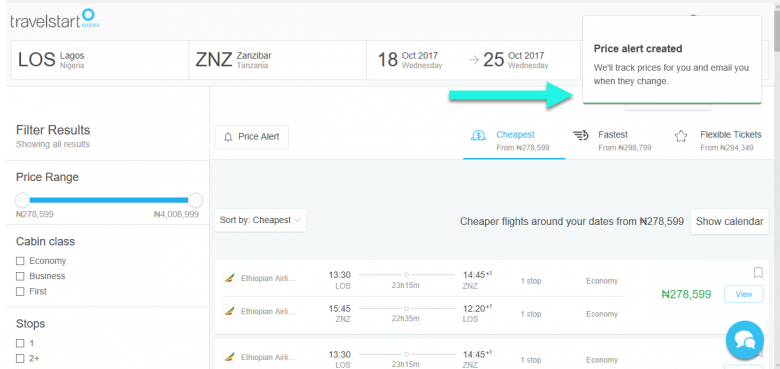 If the price of your flight goes up or down, we'll send you an email to let you know of the change. This service is totally free of charge, and you can change your alerts or unsubscribe at any time. However, you must always remember to select the exact routes and dates to set up a Price Alert.
When is the best time to book my flight?
This is the most frequently asked question on the planet. By creating Price Alerts, you'll be able to check the price of your chosen flight and book when the flight ticket is the lowest. In general, you have a flexible option to choose when to book the flights that suit your budget without any hitches. However, the exact time frame does differ according to your chosen destination.
That is all as simple as 123! If you have any comment or suggestion, please share with us.