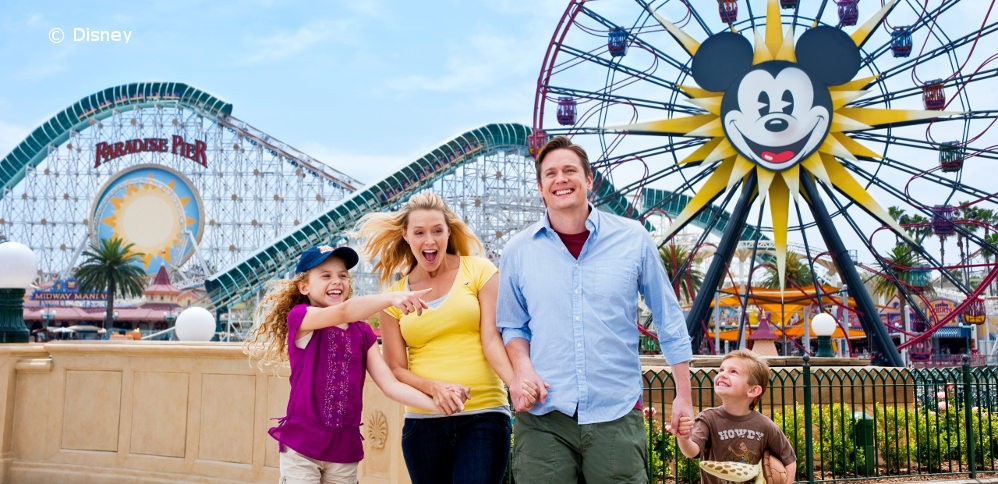 Dive into the adventurous world of Disneyland Paris, a place where timeless stories magically leap into life. People of all ages are brought together to watch their wildest dream come to a reality.
Disneyland Paris is a place where you can share exciting moments with your friends and family, as all the fairy tales and fantasies you ever read of, are spun into reality. A visit to Disneyland is like dreaming while your eyes are wide open, boasting over 50 attractions, 7 Disney themed hotels and a bouquet of fun activities for the whole family such as swimming, golf, shopping and much more.
The Perfect Holiday For Everyone
Disneyland promises spectacular entertainment suitable for the whole family. Rousing from the incredible atmosphere, adults find excitement and indulgence, while children discover that dream really does come true as they get the opportunity to meet some of the biggest Disney stars. Together everyone creates everlasting memories that would last a lifetime.  Disneyland is certainly the perfect place for everyone in the family.
A Place Where Dreams Comes True
Dreams truly come to reality at Disneyland, aside from creating a perfect ambience for family fun, it also create a romantic getaway for lovers. You will experience the unique mix of magic and fun, that will thrill the imagination of all ages. Fun seekers will get swept up in the excitement of the park's many rides like the Crush's Coaster, Twilight Zone Towers of Terror, Toy Story Playland and Ratatouille. Visit the famous Walt Disney Studio Park attraction and forever remember your visit to Disneyland
Book for Cheap flight to Paris
Adventurous Rides on Animating Thrills
Blast off to infinity and beyond, through a magical encounter with iconic Disney characters like Mickey Mouse, Donald Duck and Goofy, and lose yourself in an enchanting world in Sleeping Beauty's Castle, Indiana Jones and the Temple of Peril . It is a place where you can dive into the adventurous rides and create a breathtaking moment that would last a lifetime. Sounds like a paradise!
Enjoy a Fancy Bite
Take your taste buds on an adventure by savouring the marvellous taste of delicious cuisines, as you dine in style, at any one of the Disney inspired restaurants. Be swept to a magical world as you enjoy the impeccable service and unbeatable entertainment the restaurants have to offer. You can spin into the magical web of Disneyland with your loved ones.
So why not hop, skip and jump into the ooh-la-la of the adventurous world, that will never be forgotten in the Disneyland Paris.
 Book for cheap flight here