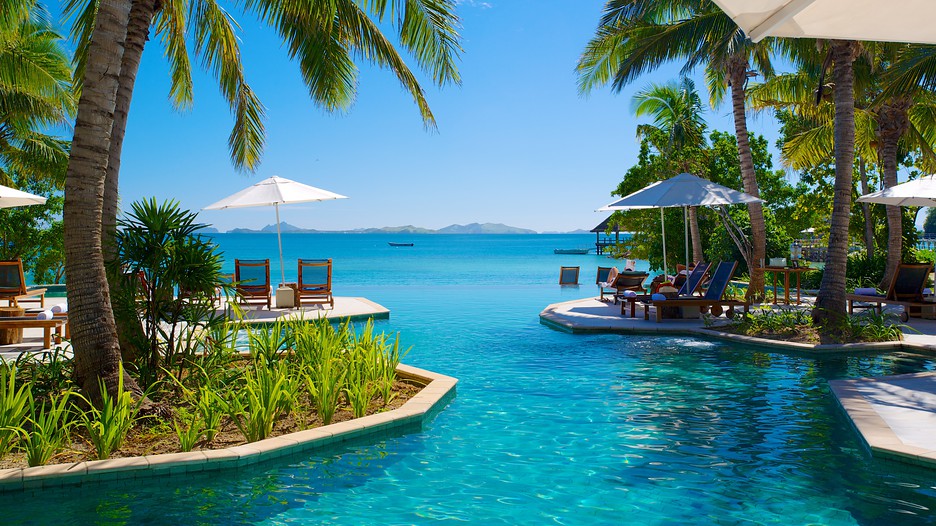 Picture yourself in a tropical paradise endowed with white pristine beaches, swaying palm trees, breathtaking waterfalls and alluring culture. This is Fiji,  a picturesque destination that blends into its spellbinding landscape, gently enlivening the senses.
About
Fiji is located in the South Pacific with an archipelago of more than 300 islands. Famous for its rugged landscapes, palm-lined beaches and coral reefs with clear lagoons, seasoned divers and snorkelers will find plenty to excite them, while first-timers will be bubbling exclamations into their mouthpieces. Fiji is an ideal holiday destination for those after a truly immersive experience.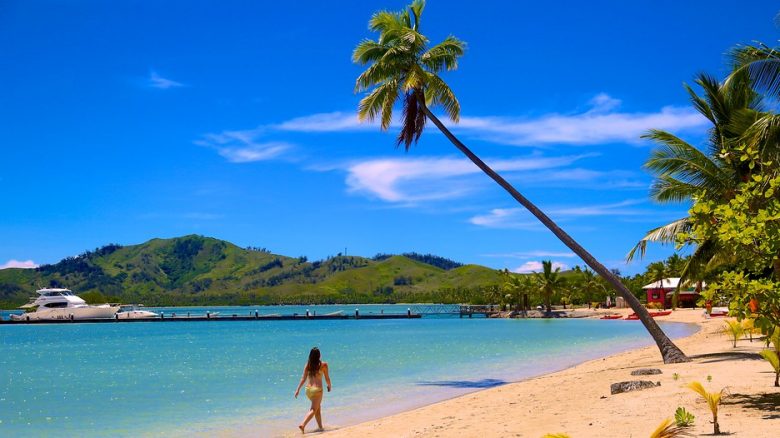 photo credit|expedia
What is so special about Fiji?
Not only is Fiji a perfect duplicate of the island in the movie Moana, but also a place with a spectacular scenery that seems right out of a fairytale. Brimming with colourful attractions, awe-inspiring scenery, friendly people and a wide range of activities, it has something to offer anyone that ventures into the territory.
The alluring culture makes it exceptional from every other destination. Not a moment goes by without being dazzled with genuine smiles and bombarded with greetings of Bula. Fijians greet guests with an arousing 'Welcome home!… and they mean it. Don't be surprised if they extend an invitation to their homes. This archipelago at the crossroad of the South Pacific is indeed a tourist haven and unsurprisingly draws visitors to its shores every year.
Where to stay
Comprising of over 300 islands it is difficult to know which island holds your perfect tropical holiday. Choosing where to stay depends entirely on what experience you are after. Here's a quick lowdown on three of the most well-known spots.
1. Viti Levu
Everyone passes through Viti Levu, Fiji's largest island while making their way into the country, but it is often bypassed as just home to an international airport. Unknown to those who skip the island too quickly there are plenty of attractions to make you linger longer. Take a deep dive with resident tiger sharks in the crystal clear Beqa Lagoon or opt to kayak in the translucent Navua River.
For an adrenaline rush, you will never forget, snorkel the outrageous reef at Nananu-i-Ra or simply bronze on the dazzling white sands of the Coral Coast on your beach towel. Tie this with visits to villages and breathtaking waterfalls, and you will find that Viti Levu is easily the centrepiece of any Fijian trip.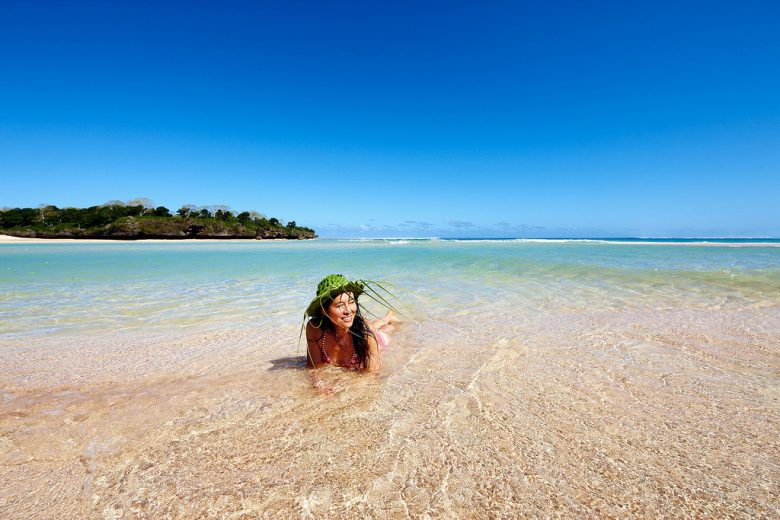 photo credit|flickr
2. The Mamanucas
"Tropical Paradise" might be the most used word in the travel-writing world, but there is no getting away as it simply defines The Mamanuca islands in two words.
From the perfect string of wee white sand isles that hover in the blue water like some hallucination of paradise to the beautiful winged creatures, The Mamanuca islands is indeed a paradise on earth.
Have your own Robinson Crusoe experience on a day trip to the picture-perfect Monuriki Island featured in the film Cast Away. If It's surfing you are after, head over to Tavarua for some of the most challenging waves in the world, or you can simply opt to watch from the boat and see others attempt the wild waters.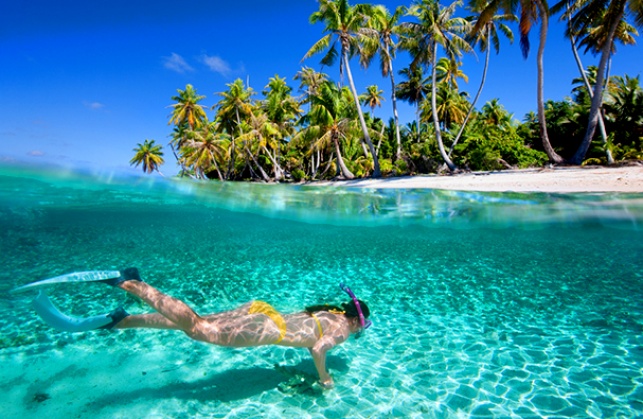 Back on sand, the islands have enough facilities, activities and adventure opportunities to satisfy every visitor. Those who come to stay are welcomed with a bellowing bula and sunny hospitality, whether they choose family-friendly; couples-only or budget accommodation. Whatever you opt to do here, be ready to leave with a lifetime of memories.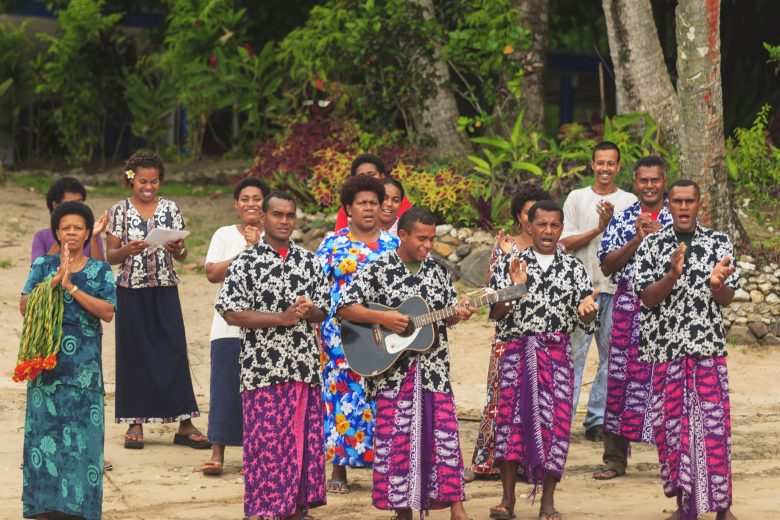 photo credit|travelsavvy
3. Vanua Levu
Before you book your tickets, a word of warning: once in Vanua, there is a very good chance you won't ever want to leave. Preposterously picturesque and instagrammable, Vanua Levu is one of the world's best-kept secrets. It is entirely a different world from the bustle of Viti Levu and the more-touristed islands. Everywhere you go you'll find accommodation for all ranges from super-luxe to backpacker fun. If you would like a place to call your own little slice of paradise, then take a stroll outside town where you can find near-empty beaches with beautiful resorts and easy access to the lush forest.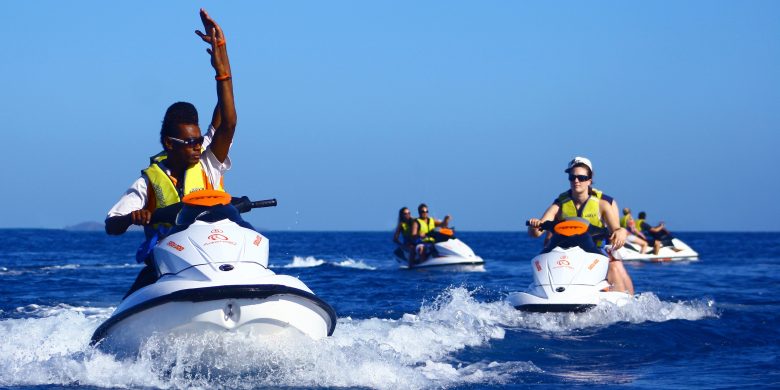 photo credit|adrenalin fiji
For a mindblowing experience, rent a 4WD and explore the wilds. Don't miss island hopping or diving yourself silly at the gorgeous Rainbow Reef, famous for its forests of soft corals. Wherever your interests lie, you'll find it hard not to leave utterly captivated.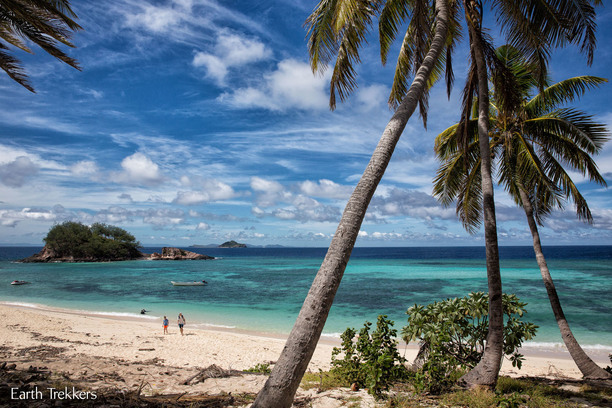 photo credit|earth trekkers
Not for you?
Maybe you're in search of a simpler existence of quiet and serenity. Head up West to peaceful Nadi. Most travellers visit here twice because they can't seem to make the most out of it on their first stopover. It is virtually untouched by tourism and gives an option of exploring friendly paradises of fluorescent blue waters, villages and virgin jungles.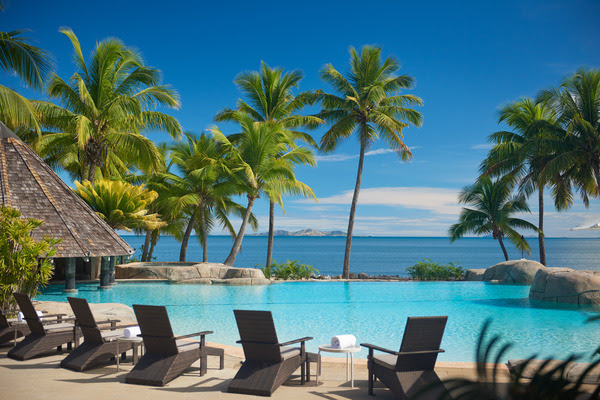 photo credit|hospialitynet
Soak up the culture
The best way to absorb the culture of the Fijians is to get closer to the locals. A glimpse into the lives of Fijians will help you understand the country's culture. Take a short trip to the bygone era at Levuka, the former capital on the offshore island of Ovalau and UNESCO World Heritage listed. It remains a place of outstanding cultural value with Fiji's best-known historical sites or explore the Fiji Museum in Suva to make a connection to the country culture.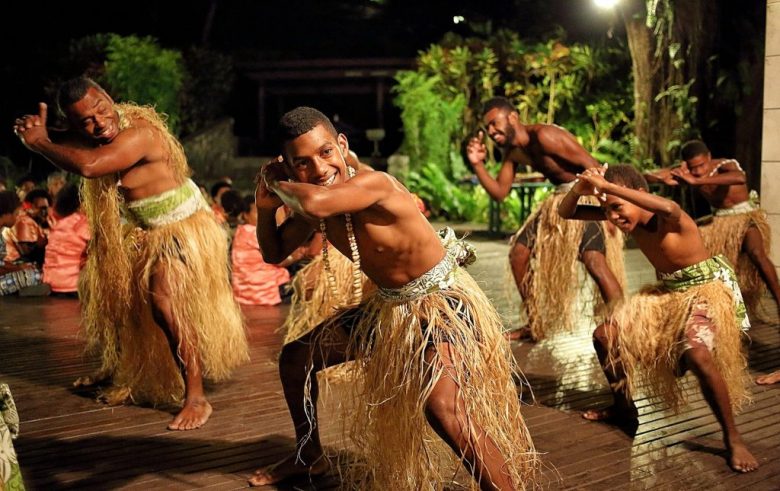 photo credit|fiji savusavu
Experience the food
Never has eating on the street been so intensely satisfying. Let your nose and taste buds lead you on a delicious journey of discovery as you savour appetisers, mains and desserts while you stroll through the villages, side streets and grand avenues. Start on Victoria Parade Street in Suva lined with many varied options for food, including international cuisines, such as pizza and steak. Make sure you try the national delicacy kokodo, raw mahi mahi (a type of fish) marinated in coconut cream, lime, onions and tomatoes.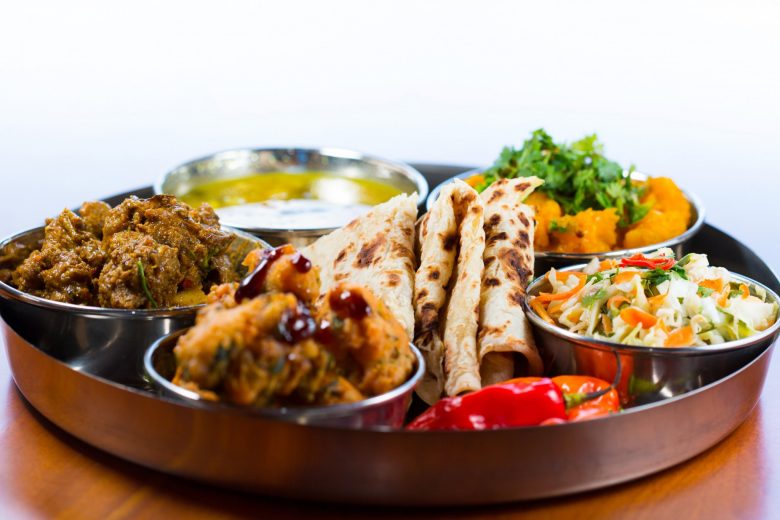 photo credit|epic&culture
Adventurous Fiji
Fiji may be famous for its beautiful resorts, but there is plenty to do here to keep the adrenaline-adventure-seekers happy such as free diving, game fishing, white-water rafting, hiking, helicopter touring or parachuting.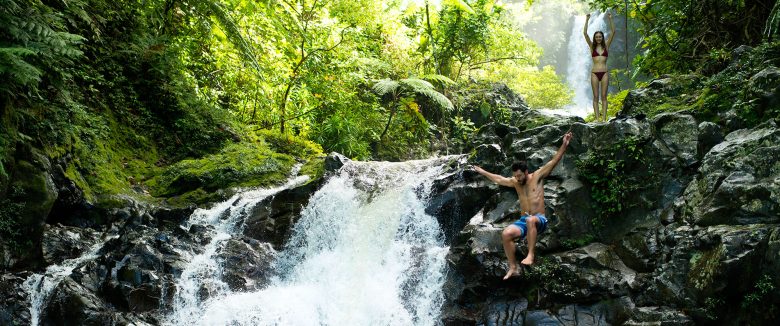 photo credit| down under endeavours
Just go!
Are you ready to leave behind the hustle of daily life and get lost in your own Fiji paradise? Start preparing now! Book for a cheap flight on Travelstart, pack your bags and discover a new world of your own.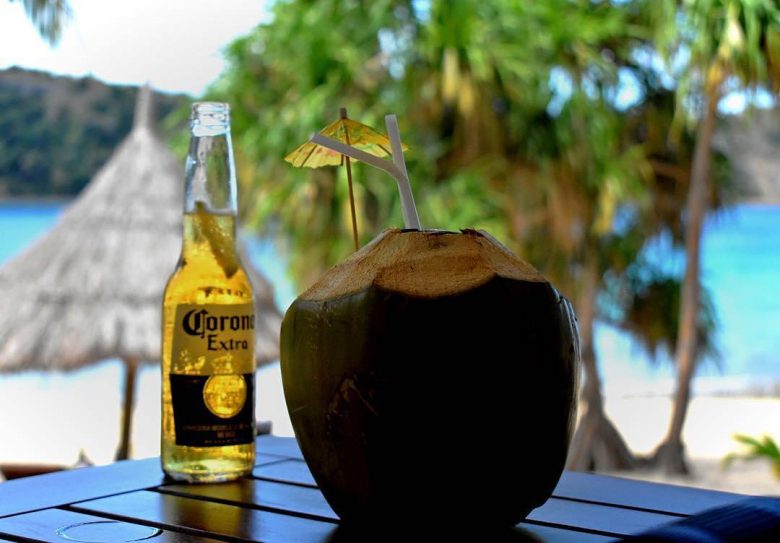 photo credit|fijiislands photography
Entry requirement
Nigerians can enter the Fiji Islands for 4 months without a visa.
Best time to visit
With its swaying palms trees, breezes and white sands, Fiji is the perfect quintessential island escape. Between July to April is the glorious months to visit the exotic Fiji. The popular Diwali festival is held either in late or early November. And hereafter is a splash of entertainment at Suva's nightspots.
Getting there
The easiest way to get to Fiji is by flying. However, note there might be stops, depending on the airline you are travelling with. Book here now.
Duration: 23hrs 37min
Got any other suggestion? Please share with us in the comment below…