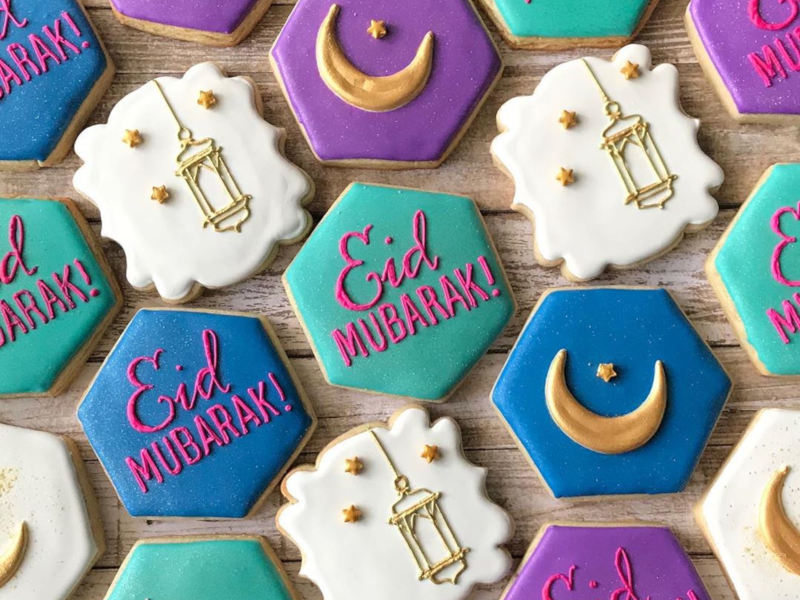 Eid ul Fitr is just around the corner and with it brings a time to relax and spend time with close friends and family. There is plenty of food to go around, families reuniting after not seeing each other for extended periods of time, and little children excited at the thought of receiving new and much-anticipated gifts!
With a large part of north and western Africa practising Islam, its no wonder that the day is anticipated with much joy. Eid al Fitr is celebrated on the first day after completing a 30-day fast in the month of Ramadan. Many people will travel home to celebrate Eid with their families, while others will travel abroad to explore new and exciting destinations. Either way, the celebration of this event is always connected with enjoying a feast.
Eid ul Fitr meal preparation
After a full month of fasting, preparing feasts for Eid day is the norm. There are many speciality dishes from across the world, and each country and city have their favourites to prepare for their loved ones during this celebration.
For those making the food, this can be quite stressful as it is usually for many people. This year, do yourself a favour and incorporate some of our ideas into your preparation.
   Plan ahead of time. Shops tend to get really full the last few days of Ramadan so why not do  all of your shopping ahead of time? Set a menu a week or two before, and make a list of everything that you will need. Stock your pantry  with everything you need and make sure that if you are shopping the day before, that it's very early in the morning before the shops fill up!

  

Split the workload. With so much to prepare, it would be a good idea to get some help involved! If you're making many dishes then make sure to get your children involved in the process. Of course, some meals are harder to prepare than others, but the easier preparation work can be shared. If you're having a large family gathering, ask those who are attending to bring a side dish.

  

Outsource. Have you considered ordering food for your Eid meal? Check online to see if any catering businesses in your area are having specials, and do yourself a favour and let them cook for you!

  

Hire a helper. After a large meal, the last thing you want to do is clean up a large heap of dishes. Consider hiring someone for the day to do the cleaning for the day. This way, you can relax and spend some quality time with your family on this special occasion.
Traditional Eid dishes across Africa and the Middle East
Cambaabur – Somalia
Traditionally, something sweet is served to the family members returning from the mosque on Eid morning. This millet-based pancake, sprinkled with fine sugar and topped with yoghurt and honey is always a winner!
Mrouzia tagine – Morocco
A sweet and spicy Moroccan tagine is traditionally savoured for the main meal of Eid celebration. With saffron, honey and almonds listed as key ingredients, you can look forward to a rich and delicious lamb shank dish – slow-cooked for perfection.
Maamoul – Lebanon and Jordan
Something sweet for your Eid dessert table, maamoul is a typical shortbread that's popular all across North Africa and the Middle East. The filling traditionally consists of dates, but you can add in varieties of pistachio, almost and other sweet nuts.
Sheer khurma – internationally
This sweet milk dessert has its origin from India, but is enjoyed all over the world for its rich and delicious taste. Milk and cream are heated together, along with vermicelli, sugar and an array of nuts and sultanas.
Aseeda – Saudi Arabia and Sudan
Butter, honey and some basics make up a dough that is delightful, dense and overall just the perfect treat on Eid morning! Enjoy it with your first cup of coffee before heading out to the morning prayer with your family.
Lamb kebab – Algeria
Lamb kebab is a standard across the Middle East and north Africa – loved for its alluring aromas, melt-in-your-mouth texture and of course, spices! Kebabs are generally made from the meat of a slaughtered animal, done on the morning after prayers.
Fattah bel Mozah – Egypt
This dish is often served as lunch as it is a feast all on its own! Mutton is cooked in butter and cinnamon, along with other spices. Once succulent, it is served with flatbread, savoury rice and a range of roasted vegetables.
Luqaimat – Saudi Arabia
Sink your teeth into a chewy sweet dumpling that's a favourite amongst the Arabs in the Middle East! Similar to doughnuts, this dessert is enjoyed throughout Ramadan and on Eid as well. The mixture is infused with saffron and cardamom before fried to a golden bite of sweetness.
Burabisco – Nigeria
This side dish that is made of traditionally-made couscous can be paired with many options on the Eid dinner table. Serve it with a spicy fish stew or a vegetarian option at any special occasion, and enjoy it with your whole family.
Khanfroosh – Bahrain
A pancake-style sweet dish, this dessert is best enjoyed straight out of the pan. It is drizzled in honey while hot, allowing for the sweetness to be soaked through. Khanfroosh is eaten at any time of the day during Eid celebrations but is especially popular in the morning.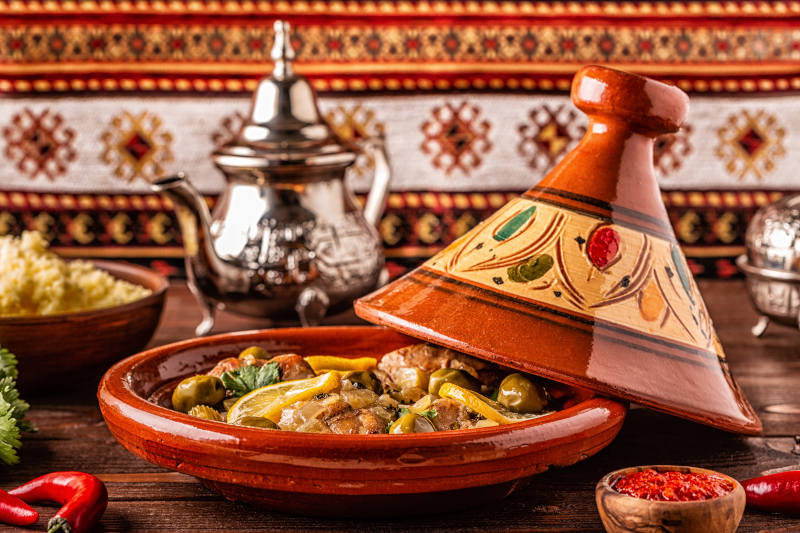 Things to remember
It is important to remember that not everyone will always have the funds to enjoy a lavish Eid celebration. This is why Muslims are obliged, by Islamic law, to pay a small amount of money to those that are less privileged every year, before the commencement of the Eid prayer. This amount, known as Zakat, is paid by all of those who fasted during Ramadan. The amount is calculated on your personal wealth, ensuring that no person has to pay more than what they can afford, though many countries often have a base amount. It does not amount to a lot and can be given in the form of basic food, such as rice or maizemeal. This way, everyone is able to enjoy a good and nutritious meal on this special day.
What are your plans this Eid ul Fitr? Will you be joining friends and family in your home town or travelling to celebrate the day in a different country and trying unique dishes?
Let us know in the comments below! Sign up to our newsletter for the latest flight deals and stay up to date on all things travel related.
Feature image by sweet_c_cookies via Instagram