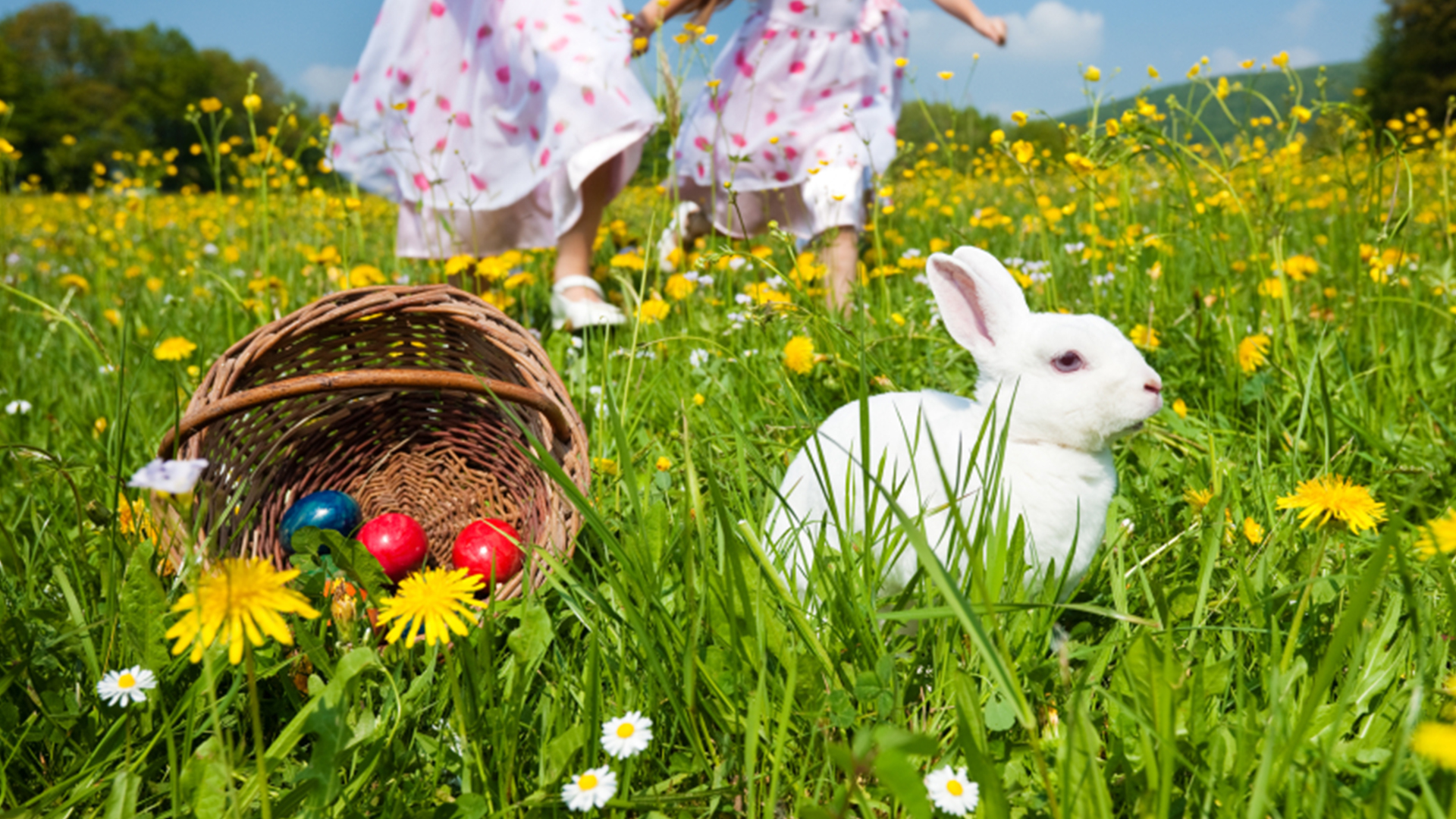 Easter is here again! It is time to start planning for the holiday. Like every other place in the world, we love holidays and celebrations. Easter in Nigeria is fun with lots of activities and events lined up to celebrate the season, plus varieties of delicious food. Travelstart will be sharing exciting places that you can visit for a memorable Easter Weekend in Nigeria.
1. Go for AY LIVE 2017 Happening in Lagos
Happening live at Eko Hotel on the 16th of April, 2017 at 7 pm. AY Live 2017 is an event that you should not miss this Easter. This comedy show is bound to take you to the height of laughter and entertainment with a lot of rib-cracking comedy from famous comedians in Africa. The ticket is quite affordable selling at ₦6000; so take this time to unwind, relax and laugh.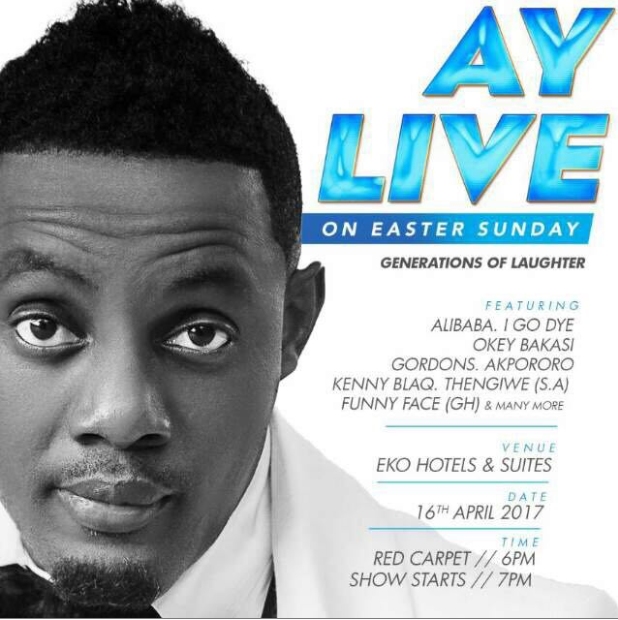 2. Go Karting at GET Arena in Lagos
Go-karting is really fun. If you are seeking for something exciting this Easter weekend then visit the Get Arena at Oniru Estate, off Ozumba Mbadiwe Road, where you can indulge in other interesting activities apart from karting that would forever linger in your memory. There are different arcade games for all ages and lounges offering salivating dishes and cocktails.
3. Visit the  Obudu Ranch in Calabar
Situated in Calabar, one of the most beautiful states in Nigeria, the Obudu Ranch has proven to be the perfect getaway destination. It has various activities you can explore this Easter such as swimming, hiking through the hills and cycling. You can start with cable car riding that gives you the breathtaking sight of the beautiful city ortake a walk on air with the canopy walkway or cycle around the dense trees and mountain terrains. There are plenty of fun activities to do here.
4. Have more fun at Ikeja City Mall
Be ready to have all the fun at one of the best malls in Lagos, lined with varieties of stores from clothing outlets to gift shops or classy restaurant and clubs. Ikeja City Mall is one of the most visited malls during the festive season where you can watch latest movies at the cinemas or play exciting games. It is a place worth visiting during the Easter weekend.
5. Try Karaoke at Shaunz Bar
Step on stage and be the next Beyonce or Tiwa Savage at Shaunz Bar. It is a place to have fun to the fullest this Easter, located at Sanusi Fafunwa in Victoria Island. Shaunz bar is a classic spot for all kind of minds and personalities seeking for fun in music with over 63,000 songs to choose from. The karaoke is the best coupled with the sheer ambience that is rare to find in other places in Lagos.
6. Create lifetime memories at Ibom Le Meridien and Golf Resort, Akwa Ibom State
Situated in Akwa Ibom. the Le medium Ibom Hotel Golf resort has loads of adventures and discoveries for it visitors. With 18-hole standard golf course where you can enjoy rich palm vegetation and experience memories that will last forever with its serene and relaxing environment. It is the perfect getaway this Easter weekend.
7. Attend an Easter Event
During this period in Nigeria, there are alway events to attend, from musical concerts to comedy shows, cultural festivals, movie premieres and so on. Don't miss theGidi culture festival that will be happening on the 15th of April, 2017 at Eko Atlantic hotel in Lagos with both local and internationalartistes and DJs performing at the event.
On Saturday we're giving away up to 2,000 tickets @gidifest. Will you be there? come and visit our stand and win! pic.twitter.com/INJoLSmvtT

— FilmOne Distribution (@FilmOneng) April 13, 2017

It is a place you can get soaked in the pop culture of young Nigerians. From the fashion to the good music, get ready for a wonderful time at the festival. This is Africa's biggest beach festival and is certainly going to be lots of fun.
8. Explore Ventura in Ibadan
Ventura is a great place for relaxing and entertainment. Located at Sango in the city of Ibadan. There are so many activities to do here- ranging from the mind blowing arcade games to the awesome film house or the attractive food courts. Attend the Easter party that will be coming up on Monday and be ready to have an unforgettable experience.
9. Watch stage performance at Muson Centre
If you are yet to see a stage performance that would thrill you, then proceed to the Muson Centre at Tafawa Balewa Square. It offers the best stage plays and performance both contemporary and traditional that will engross you throughout. It is an event you can't afford to miss this Easter.
10. Spend the Easter break at Whispering palms
This one's for nature and beach lovers, situated on the coast of the Atlantic Ocean at Badagry. Whispering Palms resort is another ideal getaway for the Easter weekend. It features classic restaurants, mini zoo and hotel rooms with wide range of water activities you can enjoy during your stay such water skiing, jet skiing, boat cruising or having a picnic on the beach.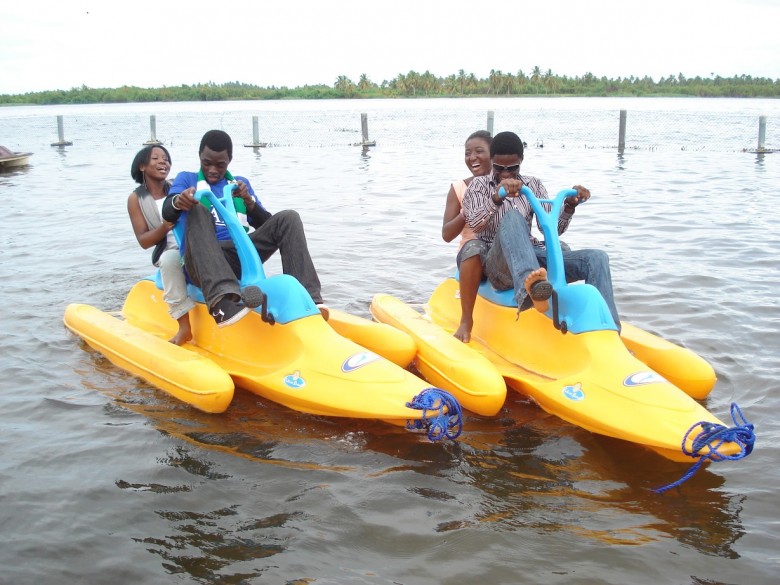 11. A picnic at the Beach
Have a picnic with your loved ones this Easter at the beach while listening to the relaxing sound of waves. No matter the state you are staying in Nigeria, the beach is a great place to visit during Easter. Lagos, Owerri and Port Harcourt boasts of beautiful beaches; if you are in Lagos you can opt to visit the enthralling Elegushi Beach or Ilashe beach. There are so many exciting activities to keep you entertained such as fairs, festivals and music shows.
12. Enjoy a walk on the nature trail at Ikogosi warm spring in Ekiti
Tucked away in the rustic and serene town of Ikogosi-Ekiti, Ikogosi Warm Springs is another beautiful resort in Nigeria. With the perfect atmosphere for a family getaway this weekend, it is a place worth visiting for a memorable Easter break. Enjoy a walk on the nature trail while listening to the enchanting chorus of birds and exploring the enthralling environment. Due to the popularity of the resort, it is advised to make a reservation for a room ahead of your visit.
Is there more places that are worth visiting during the Easter weekend not listed here, please share with us.