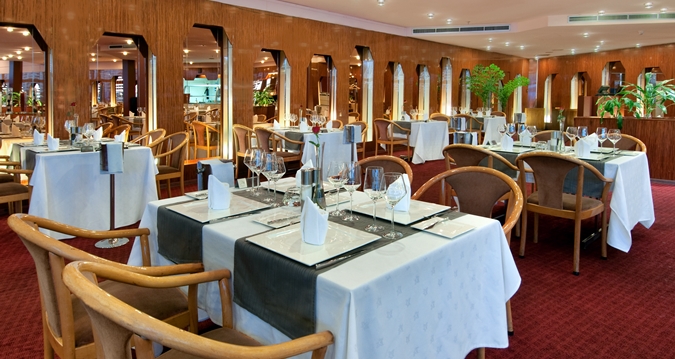 Featuring many and diverse dining options, Abuja is becoming a star in the global culinary scene and for a good reason. The Nigerian capital offers a great selection of restaurants, most of them located in the heart of the city, serving Nigerian cuisine as well as international options.
In no particular order, here are some of our favourite restaurants to wine and dine in Abuja. If you are planning to visit the capital city, you should probably visit and dine in any these restaurants in Abuja.
1. Zuma Restaurant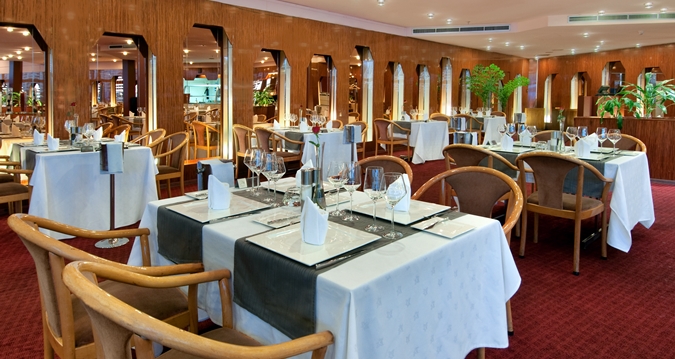 Photo Source: Placeshilton.com/abuja
If you love juicy, tender steak, then you should dine at Zuma. Located in the Transcorp Hilton Hotel, Zuma serves delicious Mediterranean and light dishes in a romantic ambiance. Awesome Risotto, you should try it!
Location: Transcorp Hilton Abuja, 1 Aguiyi Ironsi St, Abuja | Website: www.placeshilton.com/abuja
2. Chez Victor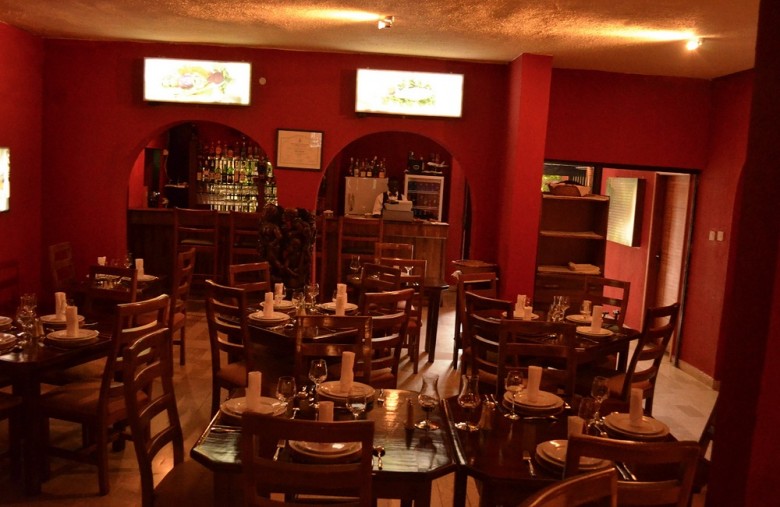 Photo Source: Eattechtravel.wordpress.com
Enjoy African and French cuisine in one of Abuja's hidden gems. Chez Victor offers a wonderful menu with a lot of attention to details. Enjoy local dishes – mostly soups and meats – and French plates with unique flavors, like the entrecôte Royale and the filet de bar à la sauce Duglaire. Warm atmosphere, elegant ambiance and friendly service. A bit overpriced, but definitely recommended.
Location: 7 Ganges St. Ministers Hill, off Alvan Ikoku St., Maitama, | Website: www.chezvictor.me
3. BluCabana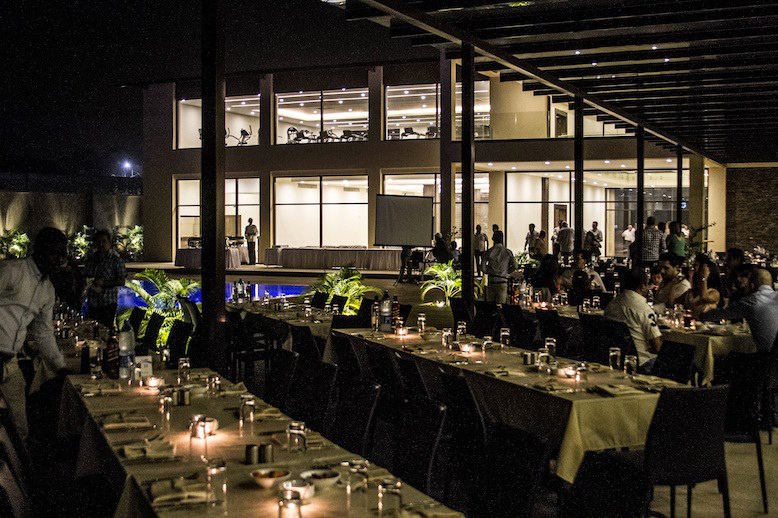 Combining international cuisine with Lebanese flavors, BluCabana is a must in Abuja. Offering delicious pastas, innovative salads and a wide range of beef, chicken and fish suya, the authentic Nigerian dish, the menu is quite elaborate to satisfy any taste. Awesome setting, a laid-back atmosphere and a spacious venue to dine out. There is both indoor and outdoor seating, facing the edges of the swimming pool.
Location: Mabushi District, Abuja | Website: blucabana.com
4. Masala Wahala Cuisine of South India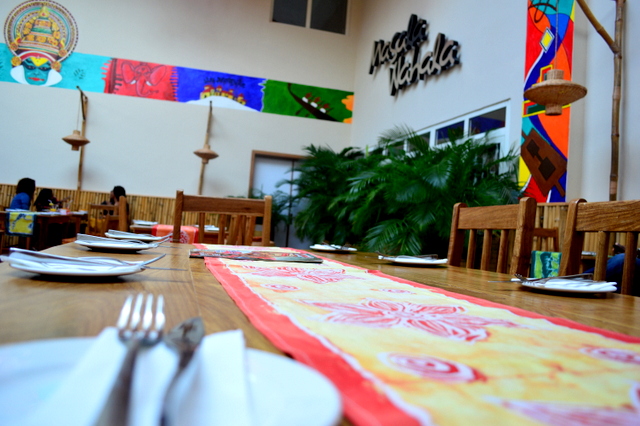 Located in Ceddi Plaza, Masala Wahala serves Innovative Nigerian, European and Indian cuisine in a warm, really friendly setting. The pork chops are the star of the house, while you will you definitely enjoy Nkoyo's delicious starters. Nkoyo's subsidiary, Masala Wahala serves authentic Southern Indian dishes, including seafood, meat, chicken and a selection of vegetarian dishes – try the Pachakkari Stew (seasonal vegetables, mildly seethed in spicy coconut sauce). Enjoy your dinner in a great environment with awesome décor and excellent service.
Location: Ceddi Plaza, Malabo St, Abuja | Website: www.masalawahala.com
SEE ALSO: Best Restaurants to Eat Local Foods in Abuja
5. Charcoal Grill

Are you a grilled meat aficionado? Located in the heart of the city, Charcoal Grill will definitely satisfy meet you culinary needs with freshly grilled chicken, lamb and steaks – the house's stars. Delicious food, exceptional service, affordable venue.
Location: Penthouse (KFC Building), 112 Aminu Kano Cres, Abuja | Website: www.charcoalgrillabuja.com
6. Jevinik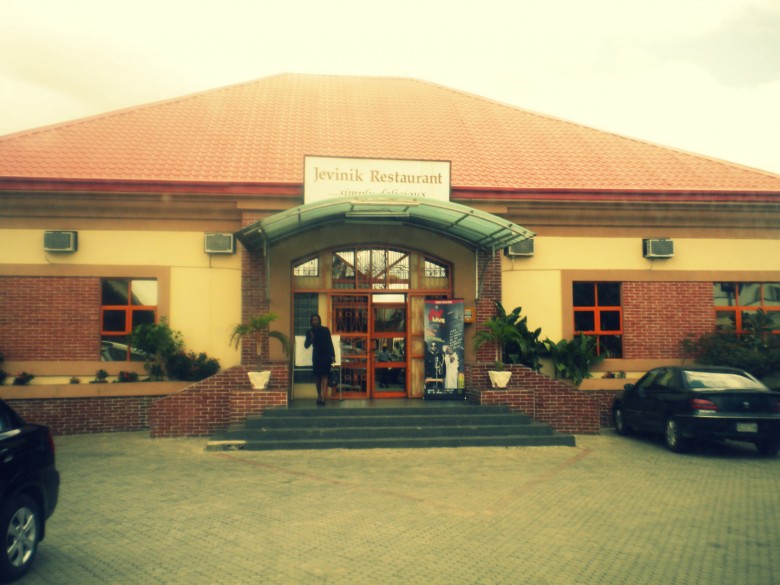 Situated in the heart of the Abuja, Jevinik serves authentic Nigerian cuisine. Taste the local flavors, including delicious pounded yam and draw soup in a typical Nigerian setting with water basins on the tables to wash your hands. Excellent service, reasonable prices considering that Jevinik is an upscale restaurant.
Location: 494, Bangui Cresent near Off Adetokunbo Ademola Crescent, Wuse, Abuja 
SEE ALSO: TThe 25 Most Amazing Restaurants in All of Nigeria
7. Serendib

Photo Source: 

thekinkandi.wordpress.com
Housed in the Ville Regent Hotel, Serendib is the best restaurant for Sri Lankan cuisine. You can have your meal overlooking the wonderful Jabi Lake from Serendib's floor-to-ceiling windows that let in the sunlight even in less sunny days. Delicious Asian flavors, great hospitality. Do not miss it!
Location: Umaru Dikko St, Abuja | Website: www.serendibrestaurant.com
8. Wakkis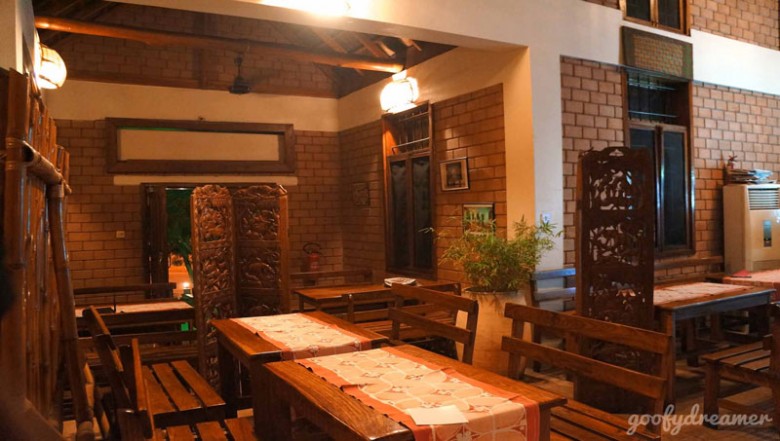 Photo Source: Afrotourism.com
Wakkis brings the flavors of Indian cuisine in your plate. Watch the best chicken tandoori and murgh malai being elaborately prepared in Wakkis open kitchen and develop and intimate relationship with the chefs. Authentic Indian food, friendly service, good value for money.
Location: 171 Aminu Kano Cres, Abuja| Website: www.wakkis.com
9. Vanilla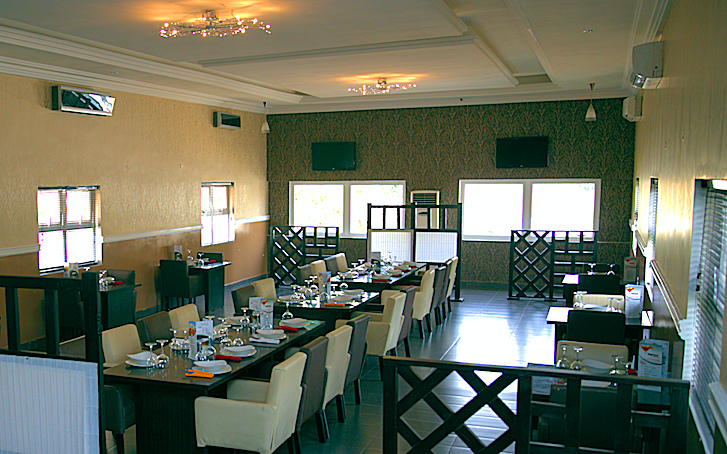 Photo Source: Vanilla-abuja.com
Vanilla combines a variety of international cuisine in a diligent menu. Awesome pork chops, coconut chicken curry, the local ofada rice with beef, bean seeds, tomato & pepper sauce, and the peanut chicken kebab, all served in your plate. Enjoy your dinner in a refined, elegant setting.
Location: 11 Usuma Close, Maitama | Website: www.vanilla-abuja.com
10. The Garden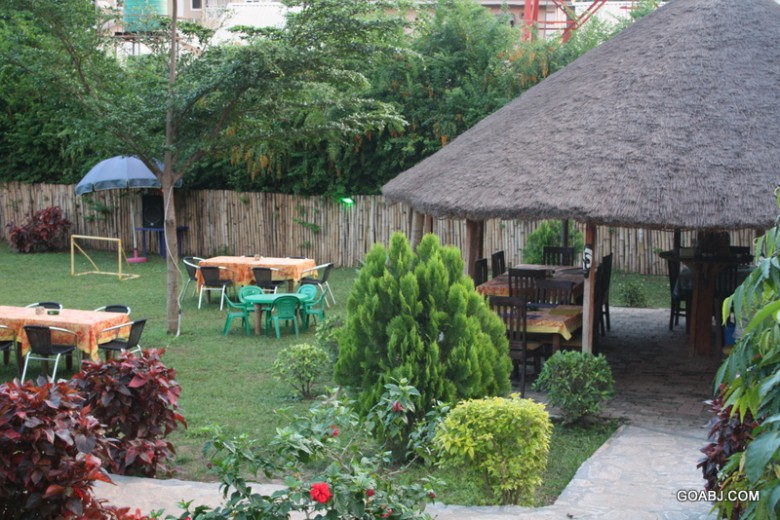 Photo Source: Goabj.com
For the best pizzas in Abuja visit The Garden. Located inside the Riverplate Park, this awesome Italian-owned restaurant serves the crispiest, most delicious, traditional pizzas in town. You can try local flavors as well such as the chicken suya pizza. Good value for money, friendly service in a warm setting, where you can even watch a football game.
Location: Riverplate Park, off Ahmadu Bello Way, Wuse II, Abuja | Social: Facebook.com/thegardenabuja
Whether you're looking for local or intercontinental dishes, these are amazing restaurants in Abuja to get you your favourite. Did we miss your favourite restaurant? Share with us in the comment below.