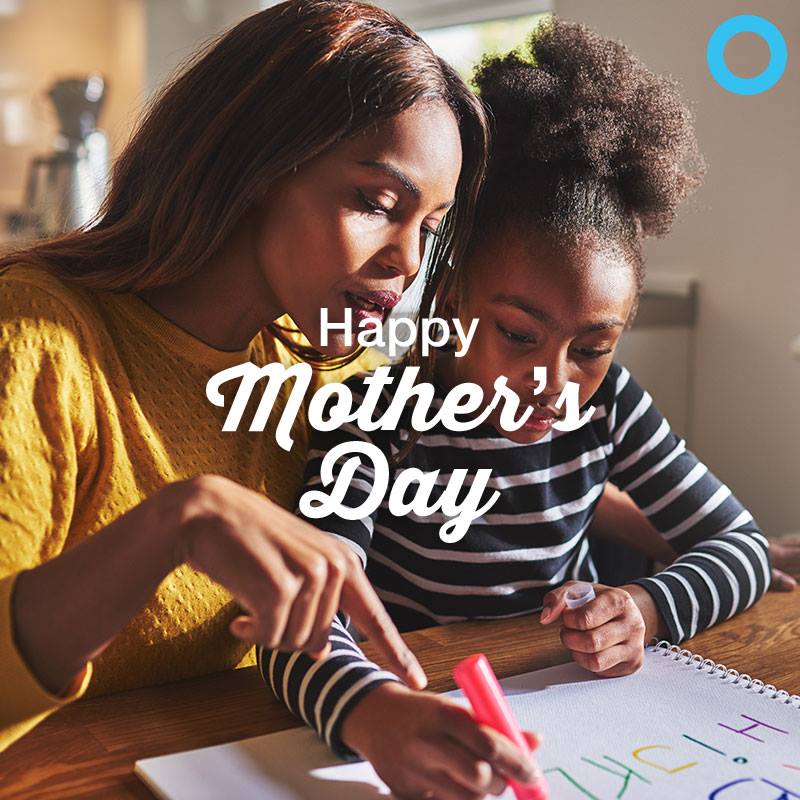 Mothers are the most amazing and beautiful people in our lives; selfless yet strong. Mother's Day is a special day for many people to show their appreciation towards mothers and mother figures worldwide. It is an annual event held at different dates in the calendar, depending on the country. We can celebrate our mothers by showering them with cards, chocolates and flowers.
Travelstart Nigeria is sharing different ways Mother's day is celebrated in different part of the world. In Nigeria, Mother's Day is on Sunday, March 26th and it is also celebrated on other Sundays during the same year.
South Africa
In South Africa, Mother's Day is taken as an opportunity to thank all the women in the family who are like mothers, it is celebrated on the second Sunday in the month of May. Gifts, flowers and cards are given to their mothers as heartfelt gratitude and affection. The flowers used on Mother's Day is the traditional carnation. White carnations are worn to honour the memory of deceased mothers while red and pink carnations honour those who are living.  Many children treat their mother with a delicious breakfast in bed or take them out for dinner.
United Kingdom
In the United Kingdom, Mother's day is celebrated on the fourth Sunday in the Month of Lent. It is celebrated with great excitement and verve. People pay tribute to their mothers and thank them for all the love and support. Every year, marketers record the maximum sales of flowers on this day. There is also tradition of making almond cake for mothers called "Mothering Cake or Simnel Cake"
Mexico
Mother's day in Mexico is celebrated in colourful fashion. The celebration takes place on a fixed date, May 10 of every year with churches in Mexico organising special mass and schools organising functions where the little one's present skits and songs to express their gratitude for their mother. Also, people visit their families on the eve of Mother's Day on 9th of May bringing flowers,  cards, presents and singing the traditional song" Las Mananitas".
Spain
Mother's Day is referred to as El Dia de la Madre. Schools help kids prepare for the special day by helping them write heartfelt letters or create handmade gifts to present to their mothers in the morning. Children also prepare coffee in the morning for their mothers. It is always celebrated on the second Sunday in May every year.
Yugoslavia
One of the most unusual ways to celebrate Mother's day is in Yugoslavia, Mother's Day is celebrated for three days in the month of December. It is celebrated on 3 consecutive Sundays with father's day and children's day following it. On Mothers day, children creep into their mum's room in the morning and tie her up, once she is untied it is compulsory she gives treats and gifts to the children.
India
Here, Mother's day is a new concept yet celebrated as a very important event in the lives of the Indians. It is celebrated on the second Sunday in the month of May. Just as the Western culture, Indians take Mother's Day as a time to reflect the importance of mothers in their lives. It is also marked during the Durga Puja( Divine Mother) festival in October where they celebrate the triumph of good versus evil and gather with families and friends exchanging gifts with one another.
United States
In the United States, Mother's day is considered as the next big day after Christmas and Valentine's Day. It is always celebrated on the second Sunday in May. Children and families honour mothers in different ways, by presenting gifts, cards, flowers or taking the family out. It is one of the busiest days of the year in U.S. Phone lines records heavy traffic and cards sales are high. Just like in South Africa, they present carnations to their Mother's and wear pink or white carnations.  Mother's Day in the USA is a national holiday celebrated with a lot of enthusiasm.
Nigeria
In Nigeria, there is always excitement and celebration on Mother's Day. On this special day, churches and schools organise an event that allows children sing and present flowers to their mothers. In the South-western part of Nigeria, songs like "iya ni wura" meaning "mothers are gold" is recited. It is usually a day of appreciating mothers for all their unconditional love and support. Mother's day is always celebrated on the fourth Sunday in the Month of Lent and it is also celebrated on other Sundays during the same year.
Are you taking part in any of the Mother's Day traditions this year? If yes, please share with me the ways you plan to celebrate Mother's Day with your mum.