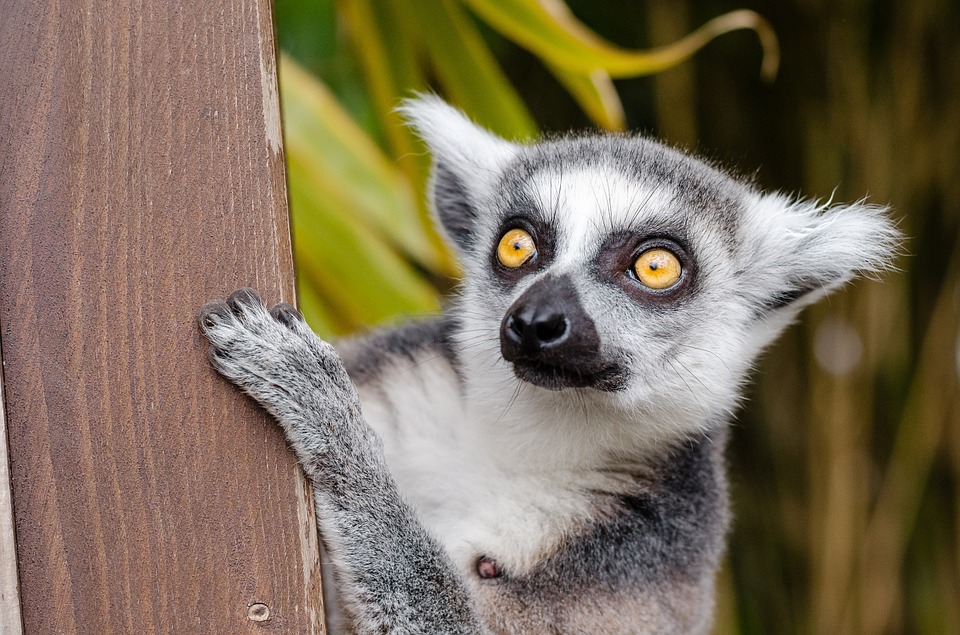 If I say Madagascar – do you say Lemur?
This seems to be the thing that everybody knows about this exotic island. Madagascar is situated off the south-east coast of Africa in the turquoise water of the Indian Ocean. It is the fourth-largest island in the world, blessed with the most fascinating wildlife on earth.
photo photo credit| madagascar
What makes Madagascar an ideal destination?
The island of Madagascar is not only a perfect setting for that funny cartoon we all love but a place to visit if you are a nature enthusiast. From magnificent mountains to idyllic islands, to triumphant trees, it's an exotic sanctuary that is unparalleled to any other place in this world. No wonder, it is nicknamed the 'Red Island'. Madagascar is an ideal destination for outdoor lovers offering more activities than you'll have time for.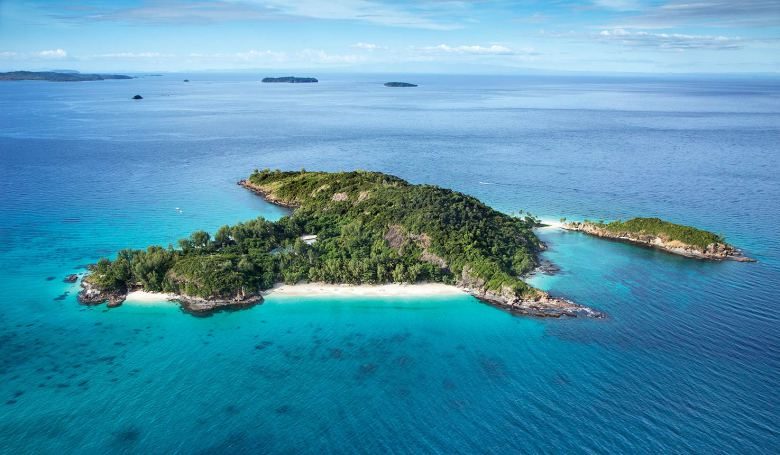 Apart from its spectacular scenery that seems right out of a fairytale, Madagascar has evolved and developed into a unique and mysterious place that it is today. Almost 5% of all animal and plant species are unique to the island of Madagascar. If you are not the outdoor type, there are plenty of natural pools, beaches and hammocks which you can enjoy that much needed R&R.  Here are 6 unique attractions of Madagascar:
The unique scenery
One of the reasons Madagascar is a bucket-list destination is because of the impeccable fauna and flora matched by epic landscapes. Only a few places on earth offer such an intense kaleidoscope of nature where you can see sandstone canyons, limestone karsts, mountains, and hills cascading with terraced rice paddies. Want to go hiking, diving, mountain biking, kitesurfing or rock climbing? Then this is the place for you!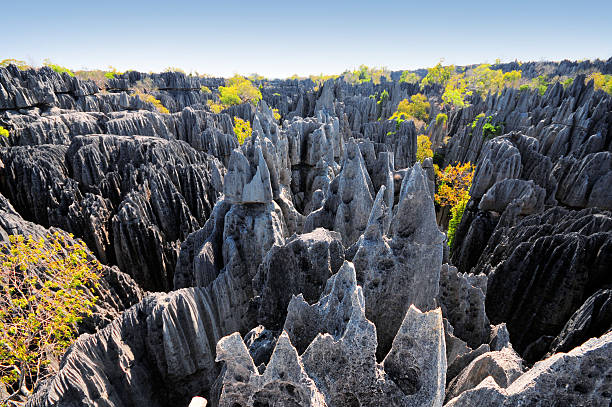 Travel through Tsingy de Bemaraha, one of the most striking national parks on the planet where you have the chance to hike through the limestone forests. You are bound to have a life-changing experience and capture some amazing shots here.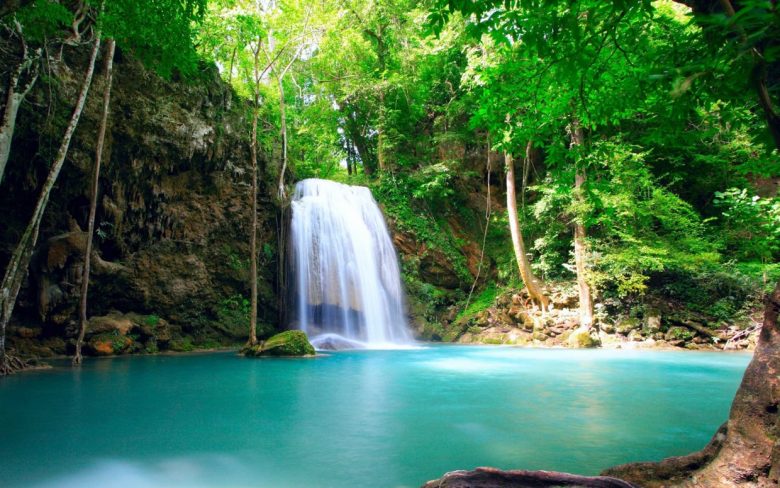 photo credit| safari hub
The enthralling beaches
Bask in the beauty of  Madagascar which has almost 5,000 km of coastline. Aside from the incredible wildlife, it also features beaches which are breathtakingly beautiful and surrounded by emerald forests. Laze around the crystal clear beaches at Lavanono to catch a glimpse of one of the exotic marine life or you can opt to kayak to nearby mangroves and island where you have the opportunity to see the red-tailed tropicbirds. For water enthusiasts, grab your surfboard and hit the waves at Libanona Beach in Fort Dauphin. No matter what you choose, be ready to have a lifetime experience.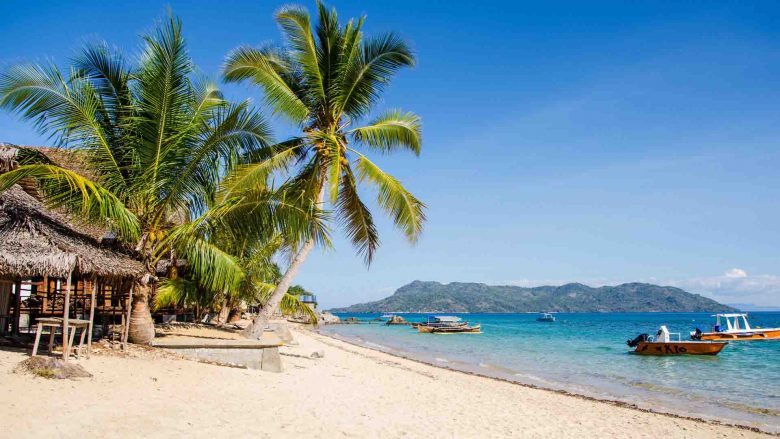 photo credit| natural world safari
Capture the striking beauty of Baobab Alleys
Get your camera ready to capture the famous baobabs. Located 45 minutes from Morondava, these beautiful trees, almost cartoon-like are the must-see sights in Madagascar. The Baobab Alleys is best visited around sunsets because the softer lighting brings out the red tones of tree-trunk which makes it a splendid photo opportunity.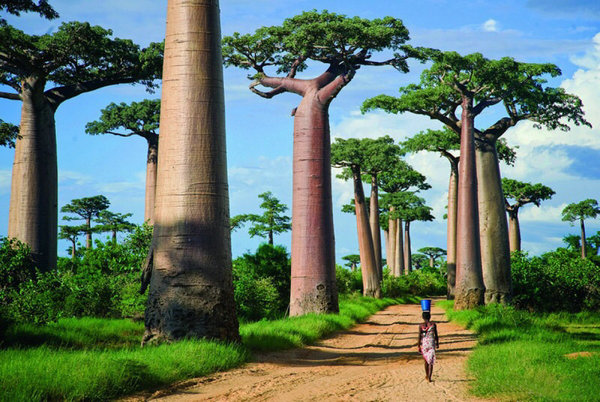 The extraordinary wildlife
My first time in Madagascar was awesome because lemurs are kind of funny; they throw fruit at the back of your head when you're not looking and then point at one another when you turn around. – Kevin Hearne
Madagascar is unique: 5% of all known animal and plant species can be found here, and here alone. The island's signature animal is the lemur of course, but there are many more weird and wonderful creatures. Every unique animal adds to the charm of this wonderful island. Visit the Andasibe-Mantadia National Park, one of Madagascar's most accessible rainforest reserve to get close up with the unique wildlife such as colourful and camouflaged chameleons, oddly shaped insects, vivid frogs, graceful rays and turtles.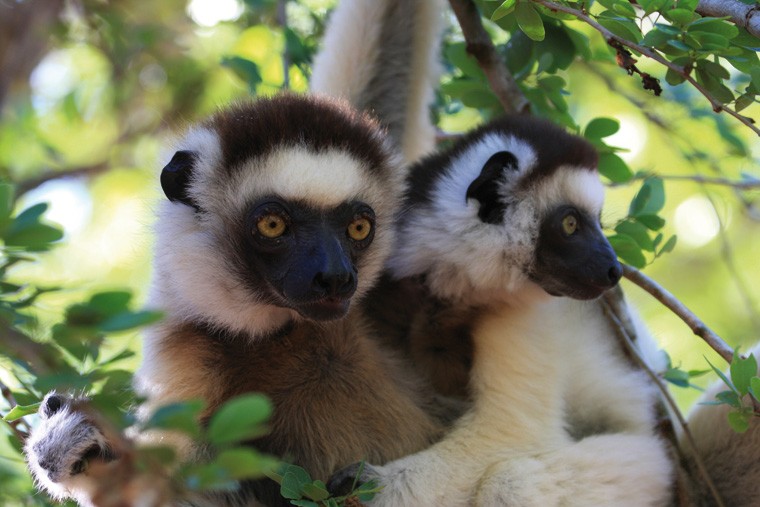 photo credit| africa budget safari
Don't forget to take few snapshot of the impressive trees and plants that include; distinctively shaped baobabs, the fanning ravinala (travellers' palm), the hundreds of orchids or the spiny forests of the desert south. It is hard not to fall in love with the wildlife in the island.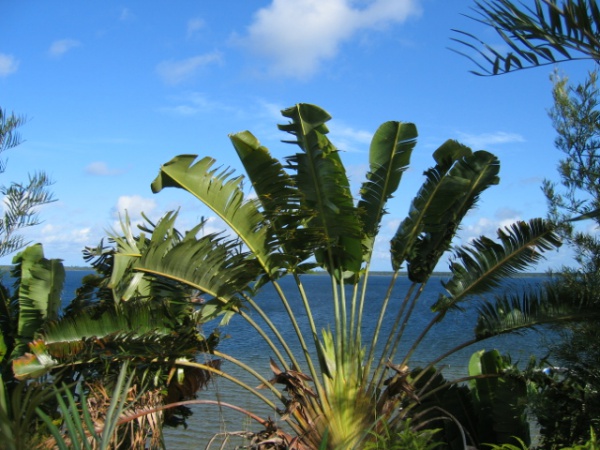 photo credit| pinterest
The fascinating culture and history
Madagascar is also a melting pot of diverse cultures and traditions. With more than 18 different ethnic groups, the Malagasy culture is a blended mix of African, Arab and Indian origin with some of the friendliest locals in all of Africa.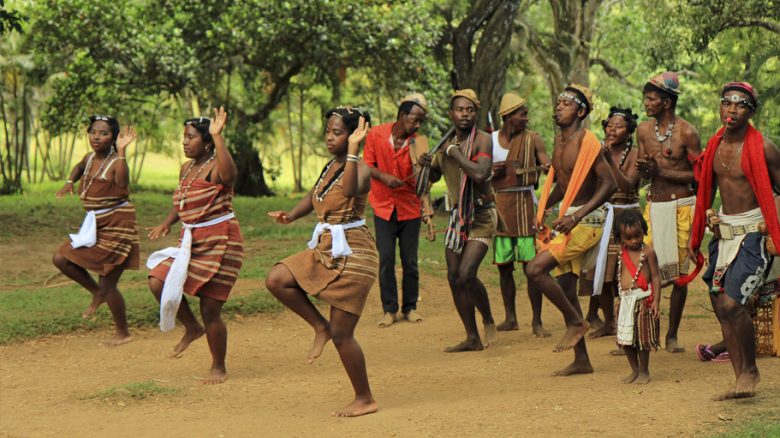 photo credit| uniraid
If you are very lucky you may be invited to attend a Famadihana known as "the turning of the bones" where family take the bodies of the dead out of the tomb and as an act of respect and reverence rewrap the bodies. There is always music and dancing as a celebration for the dead.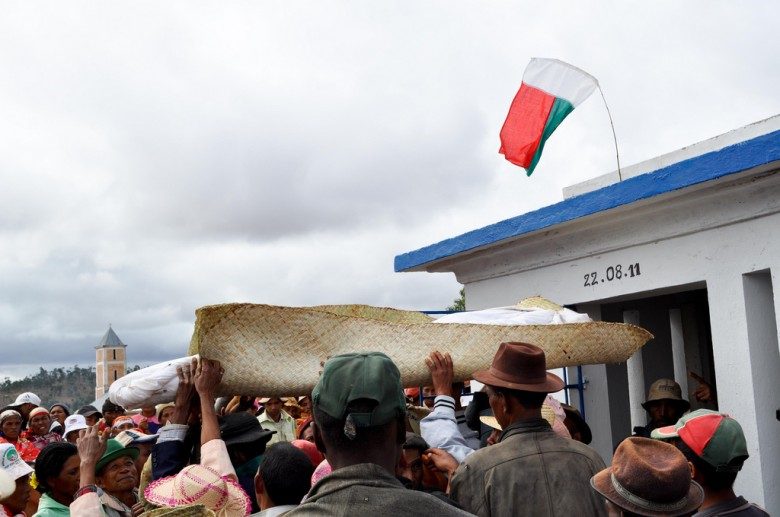 Grave, corpse, church by Hery Zo Rakotondramanana on Flickr
The delicious cuisine
Eat your way around Madagascar with food highly influence from  East Africa, Southeast Asia, France and China. Make sure you try some of its specialities which include;
Ranovola

(burnt rice tea) sakay served with chilli and garlic.)

Forza sy hena-kisoa

(stir-fried pork and crab served with rice.)

Vary amid anana

( rice served with leaves or herbs, meat and sometimes shrimp.)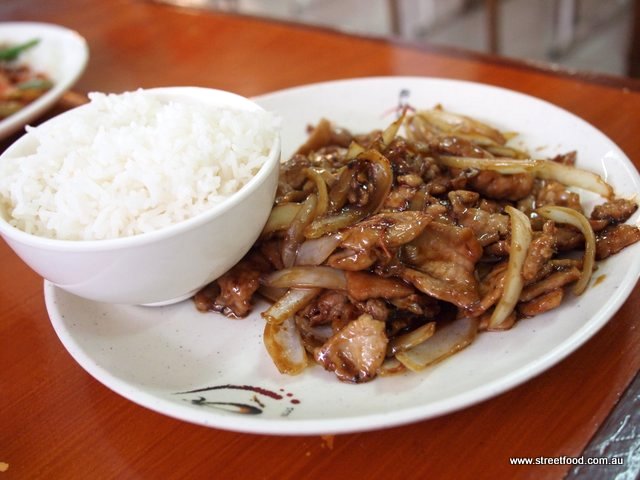 photo credit| street food
Entry requirement
Nigerians can enter for 90 days without a visa.
Getting there
The easiest way to get to Madagascar is by flying. However, note there might be stops, depending on the airline you are travelling with. Book here now.
Duration: 7hrs 27min.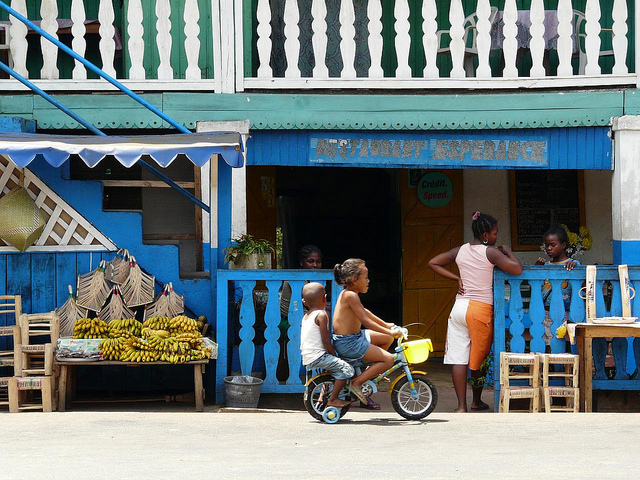 photo credit| Bici by Daniel Rubio on Flickr
When to go
Nearly all month in the year is fine except between January to March. April to November is the drier and milder season, as well as the busiest due to more people taking holidays. However, it still remains the best time to travel to Madagascar if you want to watch wildlife and birds in the country's many national parks.
Madagascar is calling, will you answer?
Got any other suggestion? Please share with us in the comment below…
Book for cheap flights, hotel and rent car on www.travelstart.com.ng