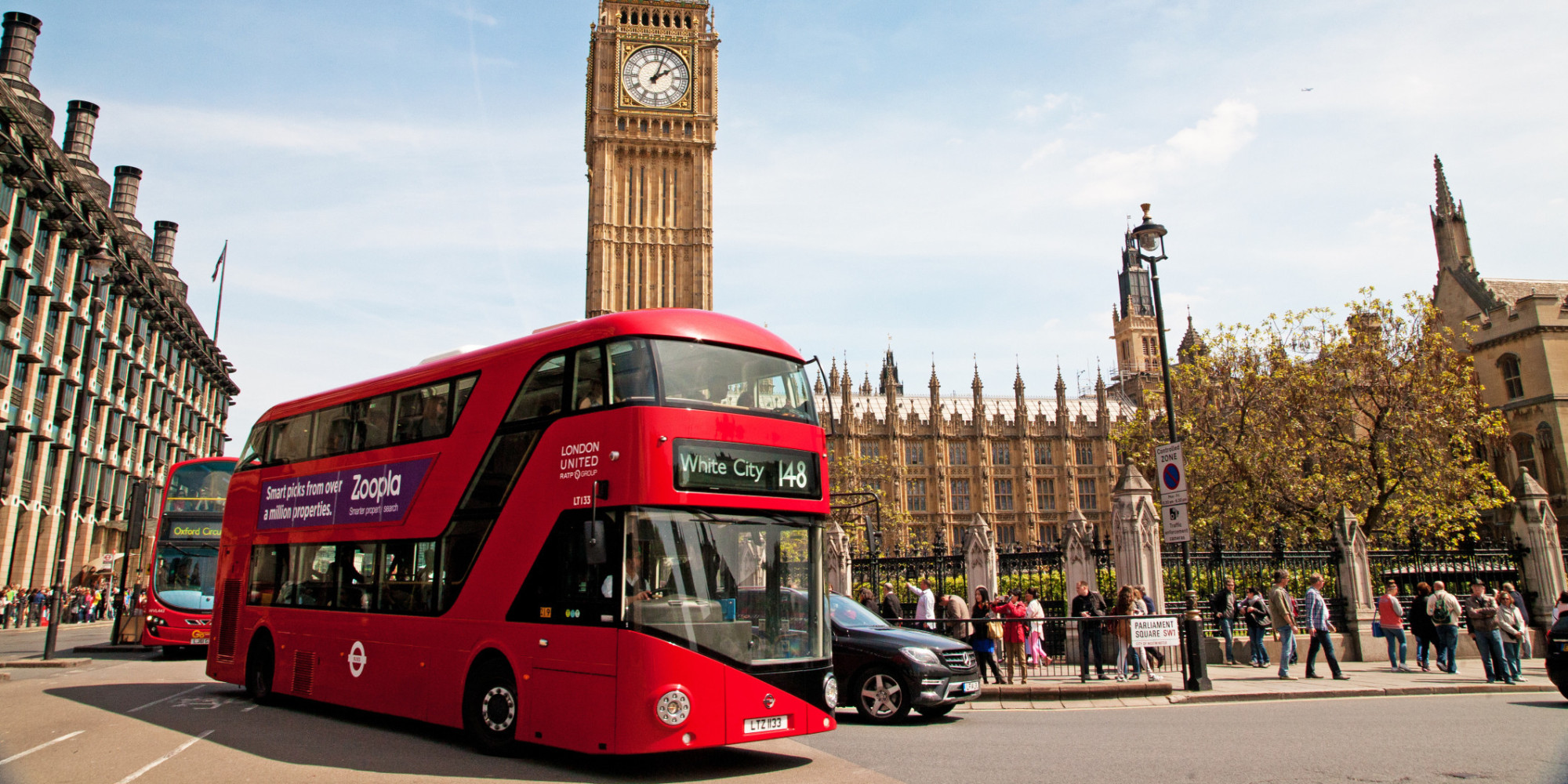 London for an Easter break… Yay!!! It is going to be an unforgettable experience as we are giving away flight voucher  TSMEDVIEW17 Valued at ₦27, 000 off flights booked from Lagos to London with Med-View, which can be redeemed at checkout during your booking
Are you ready to follow the Easter bunnies to London during the long 4-day Easter weekend? Well, no matter what you opt for; events, sightseeing, concerts and exclusive shopping discounts will be available in London to keep everyone entertained. You can also find cheap return tickets from as low as ‎₦229, 314 on Travelstart or book a Med-view flight with your special voucher code. Here are fun things to do in London during your visit this Easter;
1. Explore the city: sightseeing spots you'd be mad to miss.
No city in the world has more beautiful places and historic sites than London. There is always something charming about every spot that has attracted tourist. From the gorgeous Westminster Abbey which has become a symbol of London or The Great Court at the British museum were 3000 unique panels of glass creates beautiful illusion effect. The city is home to beautiful parks, buzzing markets, captivating cemeteries, stunning churches and phenomenal viewpoints. In addition to the beautiful spots, almost all of it are free to access.
2. Shop till you drop in London
Almost every street in London have an international flagship, luxury boutiques, vintage stores and exquisite jewellery shops, it can be so hard to know where to start. Take a stroll down Oxford or Regent street to explore the designer boutiques and fashion at your pace or you can try out new styles in the stores to grab unique gifts and souvenirs. At the Selfridge and Harrods stores, there is an ongoing exclusive 50% discount for April 2017 sales.
3. Visit the unsophisticated Elizabeth style Globe Theatre
Whether it allows history to continue or to keep the audience entertained at their feet, we can't tell. At Globe theatre in Southbank, audience watch performance on different tiers while standing at their feet throughout. The tickets are very affordable £5 and they offer the best view of the show. It is something worth trying out if you are not too short.
4. Eat in one of its best restaurants
Food in London is fantastic these days -and is getting better at an astounding rate, so be ready to take your taste bud on a scrumptious adventure. You should try the excellent Chinese restaurants that abound in Bayswater or opt for the curry houses of Brick Lane or simply cosy up in a traditional English pub. Whatever choice you make, be ready to have a scrumptious meal.
5. Watch the changing guards ceremony at Buckingham Palace
A London holiday wouldn't be complete without a visit to Buckingham Palace – the resplendent home of the British royal family. Watch the "Changing the Guard" ceremony outside Buckingham Palace, at Horse Guards Arch or at Windsor Castle. You enjoy seeing the brightly-dressed guards parades as the ceremony is set to music.
6. Use half day to tour the London Tower
Take a tour on one of London's most iconic structures- the Tower Bridge. You'll learn all about its history since it was built over 120 years ago, the various phases of construction and its distinctive design. Try not to be scared when you cross between the two towers on the glass walkways where you can look down through floors at cars and boats passing below, it is a breathtaking sight.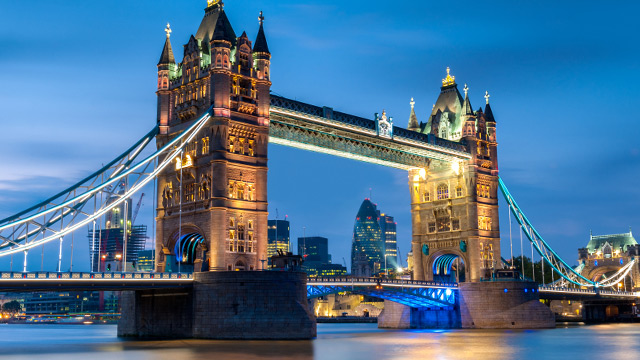 London Tower(source: wikipediatour operator in Bangladesh)
7. See British Capital Museum
Many of London's  finest museums and galleries still offer free entrance, leaving you with no excuse to learn more about the culture, history or see the country past heroes. It also allow you have spare cash for extras such as exhibition at V&A, the British Museum, London transport museum, live shows and 3D films at the Science Museum.
8. Go across the Thames River in a cable car
Have a fantastic view of the Thames River during your ride on the Cable car which runs from Greenwich peninsula to Royal Docks. Partly tourist attraction and partly public transport although most Londoners are yet to imbibe it into their daily commute. It offers a lovely view of the city and you could do a 360-degree view of the Thames River, very affordable and relaxing.
9. Take an afternoon tea at Harrods
Don't visit London without trying the afternoon tea at Harrods, one of the top picks for a quintessential afternoon tea.  The tea offered features a selection of dainty sandwich and savouries, sugar coated scones and clotted cream, strawberry jam and homemade lemon curd with added luxury of fresh strawberries served with Pimm's Syrup. It will certainly be one of the best afternoon tea you ever had.
10. Visit one of the beautiful parks
London is a city of parks offering respite from the usual bustle and a great place to relax with the family or take a picnic. It has different parks which includes Hyde parks, Richmond parks, St. George garden Crystal Palace Park and so much more with accessible playgrounds and ambience that is quite relaxing.
11. See the city from above on The Shard
An adrenaline adventurous city that is well packed with all day intriguing adventures you can venture into without being bored. Visit The Shard which takes you to the tallest building in western Europe offering breathtaking 360 views across London- as if you are watching the city from your own cloud. Go on level 69 and Level 72, the highest public levels and feel exhilarated… or head to Legoland Windsor, home to over 55 fantastic rides and attractions.
12. Have a memorable nite out
London is one of the best cities with an active nightlife, from its world-class theatres, bars and clubs. You can visit the West End Musicals and the Camden scene, or have a trendy night out in Cargo or XOYO. London's nightlife suits all tastes, be it comedy, karaoke, theatre or music, there will always be somewhere to party the night away, some of the clubs offers free entry before 10 pm on Fridays.
13. Walk around the London Dungeon
No city on earth can give you that unique thrilling experience as London Dungeon. It brings together an amazing cast of theatrical actors, special effects, stages, scenes and rides in an exceptional way that you'd see, hear, touch, smell, feel and listen to stories that will draw you to another world.  As you walk through the London Dungeon, surprises are lurking in the darkness- so be alert. It's hilarious fun but sometimes a  bit scary.
14. Visit the Wembley Stadium
A tour at the Wembley stadium will be an unforgettable experience as you walk through the footsteps of legends and feel the magic.Go behind-the-scenes and see the players changing room or simply take pictures at the front of  The Royal Box with The Cup.
15. Slurp  Ice cream in Chin Chin Labs at Camden Market
You'll find ice cream shops all over London, but for something authentic and truly special head to the city's favourite shop, Chin Chin Labs. It offers dozens of different flavours, including champagne, apricot, cassata and mascarpone. For a truly decadent experience, try their lavish ice cream sundaes like the burnt caramel with chocolate sauce or the cream cheese ice cream with red velvet fondant cake & a beetroot crisp.
16. Eat doughnut at the Maltby Street Market
This is one of the insanely delicious places to eat Doughnut in London. Fluffy, soft and oozing with creamy fillings, St John's doughnuts at Maltby market is the best. You can try the marmalade, the vanilla custard or buy one of every filling.
If you want to experience all of it, then visit www.travelstart.com.ng to book for cheap flights to London or share with us places you are looking forward to visiting this Easter.