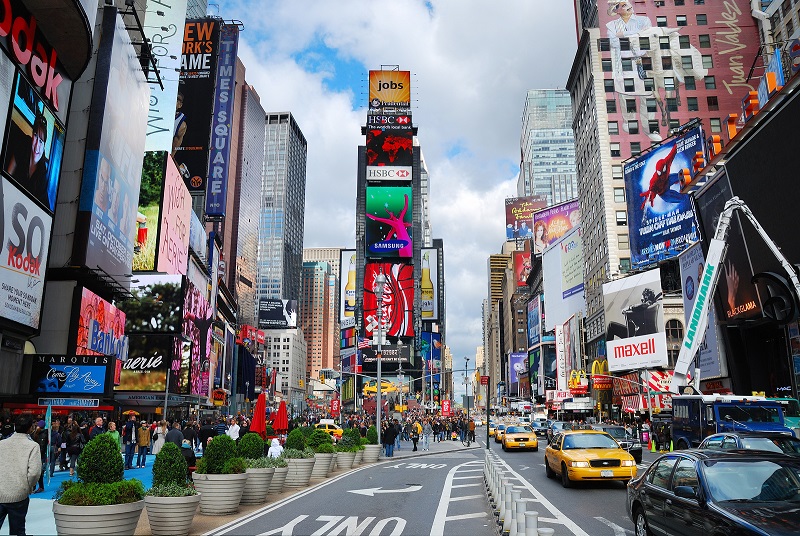 Exploring New York in a day is like having a million and one options and you are asked to pick one of them. New York, popularly known as 'the Big Apple' is a city that never sleeps, and it is truly an amazing city to visit with many exciting things to see and do. The city has a driving social nuance combined with some of the most beautiful and recognizable landmarks in the United States. If truth be told, it is not an easy task to explore the thriving city in one day but as far as landmarks and exquisite sites are concerned, here are 10 things to do in New York in one day, if you are looking for one of a kind experience:
1. A Visit to the iconic Statue of Liberty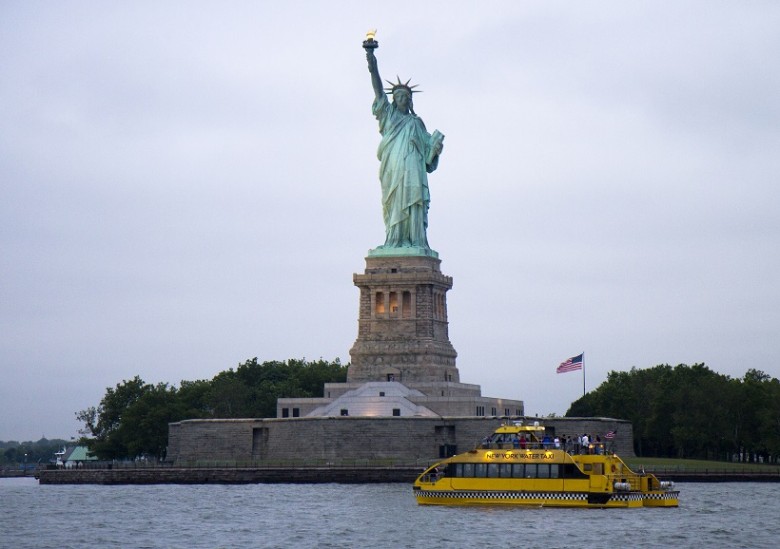 Photo Source: Nathan Rupert on Flickr
The Statue of Liberty is a well-known landmark in the United States and there is no way you can visit New York without seeing its symbol. She stands above all landmarks, whether you are in a ferry or from a distance of the Battery Park. From any angle in New York she stands out. It is epic!
2. Take a stroll in the Famous Central Park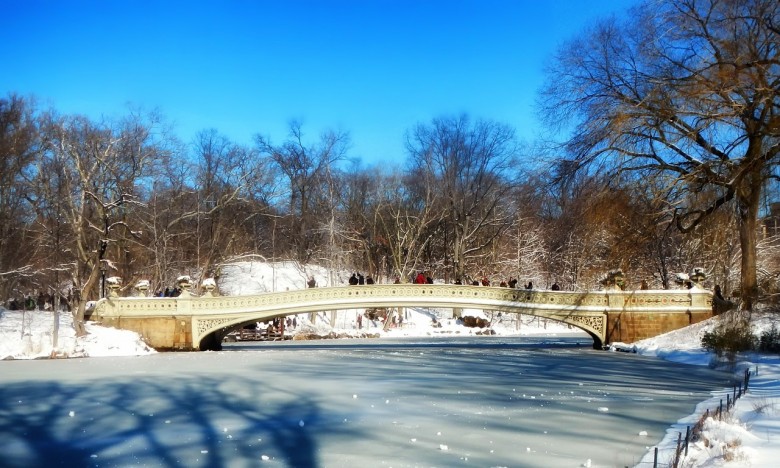 The greenery/cypress of this place is worth every second of your stay. One can take a ride on the famous Carousel dated as far back as 1908. You can get a beautiful view of the lake from a lovely bout house. This park is measured at 843 acres. The zoo is home to many animals like walrus, seas lion's penguins etc. It's a must visit for every tourist.
3. Visit the Grand Square Terminal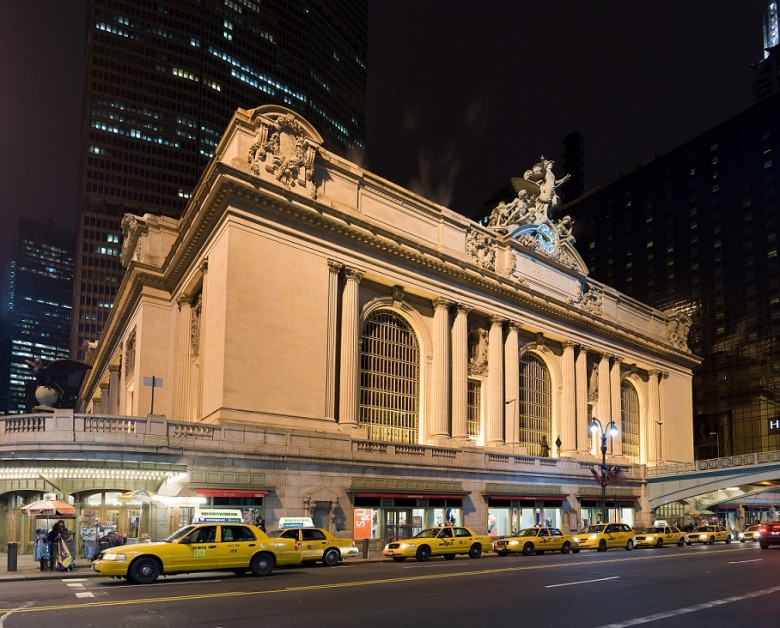 This terminal registers most of the rush hours in NYC. Barely 800,000 people pass through this terminal on a daily basis. The Grand Square Terminal is a railroad terminal, located in Midtown Manhattan. Aside the enormous amount of commuters patronising this terminal, it's a masterpiece of its own with well-designed cathedral-like windows and circular arc scattered with bright lights and medieval paintings. If you are hungry, you can have a quick lunch at the lower level of the Terminal.
4. Explore the Metropolitan Museum of Art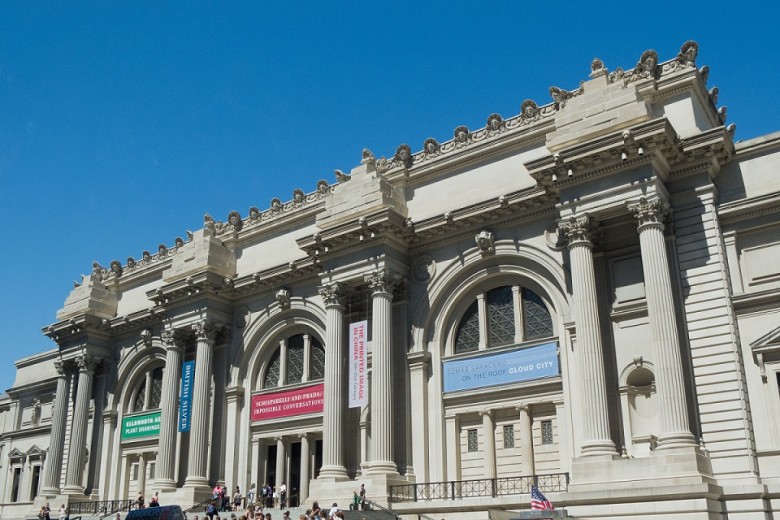 This museum is also known as 'Met' and described as one of the best art museums in the world. It is home to medieval artefacts – African, Greek-Roman sculptures, Oceania and Egyptian masterpieces. The museum features exciting events and activities every month. Enjoy amazing performances, tours, lectures and tours in the museum. Met is opened for visitors 7 days a week. Visit: Met Museum
5. Honour the victims of 9/11 by visiting 9/11 Memorial & Museum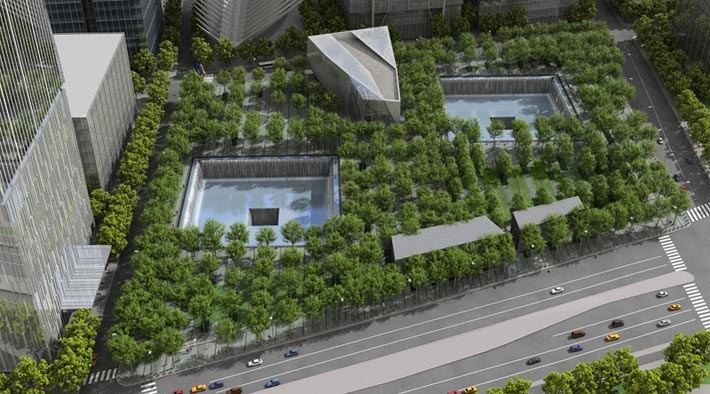 The footprint of the world trade centre has been converted to 9/11 Memorial and Museum. This place serves as an institution, a place to explore and learn about the events of 9/11 and its global significance. The Museum displays a collection of artefacts connected to the events presenting a story of loss and hope. This landmark has a descending pool, engraved with all the names of those who died on that day. This place holds lasting memories. Visit: 9/11 Memorial
6. Get a glimpse of the architectural grace of the Brooklyn Bridge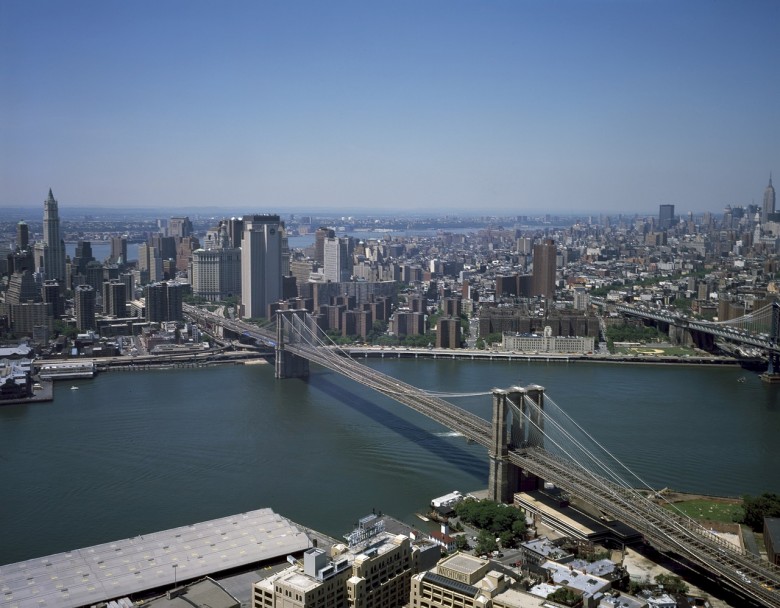 Brooklyn Bridge is one of the oldest bridge in the United States. This bridge holds a lot of memories (historic). It has a pedestrian path where you can walk, jog, run or stroll through, while you catch the breathtaking view of the city. This pathway has been open as far back as 1883. From the bridge, you can see New York's beautiful skyline. Accessibility to this bridge can be done be numerous sub-way lines.
7. See breath-taking city view from the Empire State Building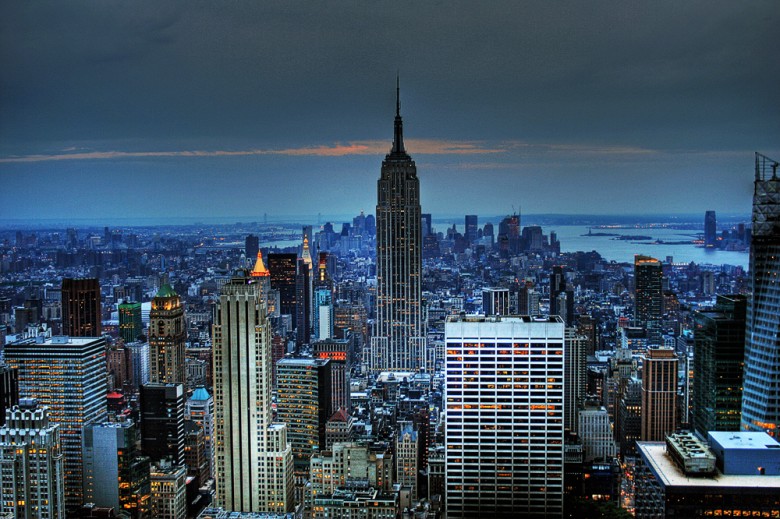 The Empire State Building is known as New York's Observation Deck, a skyscraper – 102-story located in Midtown Manhattan. I must say if you have the opportunity is a must visit, especially from the rooftop. The view from the rooftop is beyond description, where you will see stunning skyline views of New York City. At night it's a mix of bright slow and fast lights. It is very beautiful at around midnight.
8. Take a walk and explore the Time Square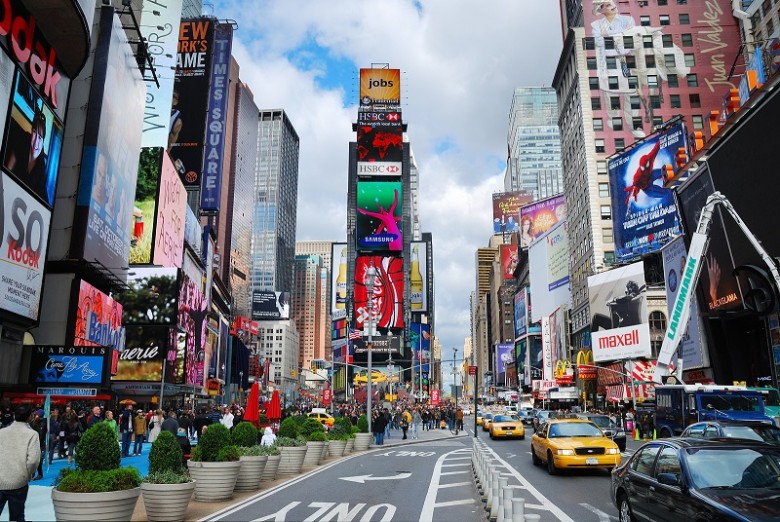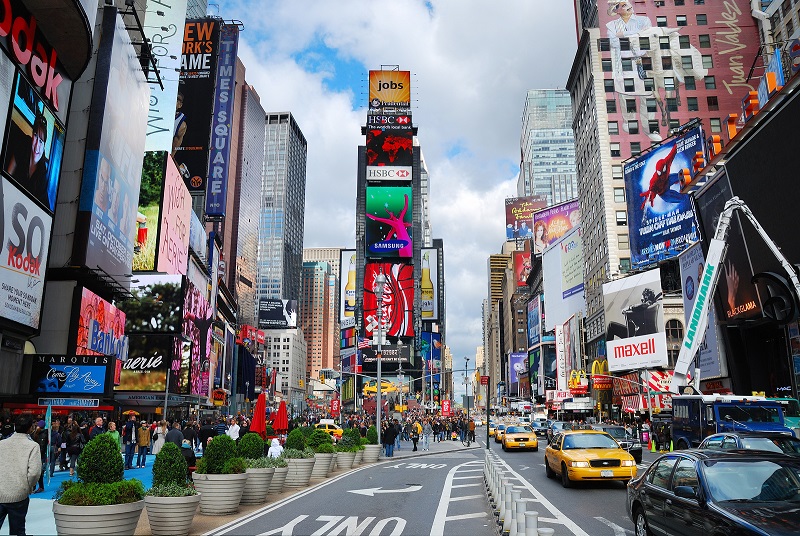 This place is a hub for tourist, highly cluttered with street activities. It is an urban area mostly flooded with elevated building with gigantic electronic boards. This is a part of New York that never sleeps. Movie premiers are shown on big screens. It is a place where one can get tickets to several Broadway shows. You can also shop on the streets, wine and dine at fine restaurants, any time of the day.
9. Visit New York's urban relic – The High Line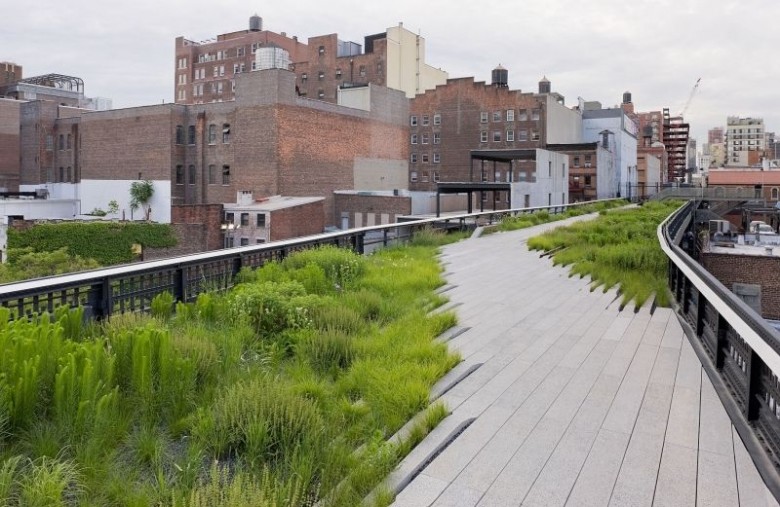 This place is described as an extension of haven, stretched at about 1.45 mile long. It's blessed with beautiful and lovely districts (in different colours) with an amazing garden in form of a maze. This garden boasts over 300 species of plant. The path and waterways are characterised as grand. This place give you a lovely view of the Hudson River.
10. Have a taste of pizza at New York's best pizza spots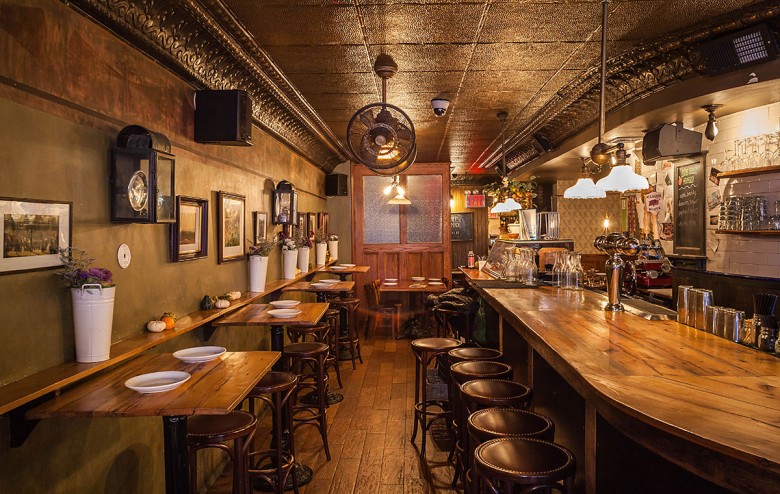 Rubirosa Pizza Spot | Photo Source: Kolarstudio
New York without pizza is like China without noodles. Pizza spots are scattered around the streets of New York – different recipes and tastes. Places to visit are Rubirosa on Mulberry St,  Lombardi's Pizza on Spring St, John's Pizzeria on Bleecked St, Di Fara Pizza in Brooklyn, Patsy Pizzeria on W 74th St and many others.
If you are going on one day trip to New York, make sure you don't miss the highlights of the city. You should make the most of New York in one day. Did we miss any of your favourite activities? Share them with us in the comment below:
Posts by the Travelstart Blogmaster come from a variety of contributors to this blog. Find Travelstart on G+